A holiday at Lausanne and Lake Leman : 7-12 August 2005
We spent a restful 6 days in the region of Lausanne, Switzerland, at the home of Pierre and Francoise Collaros. Pierre is a bridge colleague, and he generously offered us the use of his comfortable house on hte outskirts of Lausanne while he and his family holidayed in France.
Lausanne is on the north side of the Leman Lake (Lake Geneva). We were lucky to be blessed with perfect weather, and were amazed at the variety of what there was to do and see within a radius of 2 hours drive from the Collaros house. We took it easy, and still managed to visit Lausanne, Ouchy, Lutry, Les Diablerets, Gstaad, Gruyeres, Geneva, Yvoire, Evian, Fribourg and San Sulspice.For the most part the views were breathtaking, everything was so fresh and green - just like Switzerland!
Here are some of the highlights:
Eating typical Swiss pancakes in Ouchy. While waiting for my food, I fed my new watch. (In Italy I had bought a watch, which is powered by light/sun)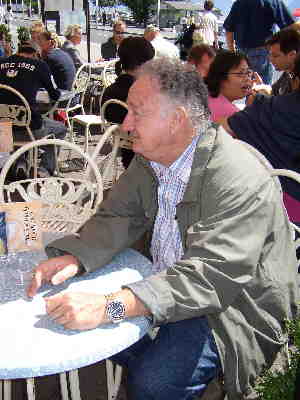 The trip to Les Diablerets (the snow-covered mountains in the distance) and walking in the snow on the glacier there.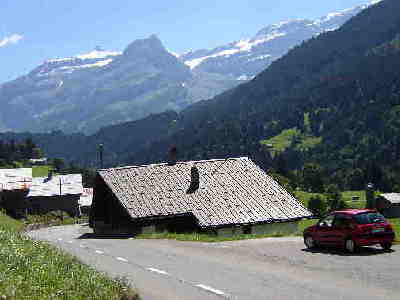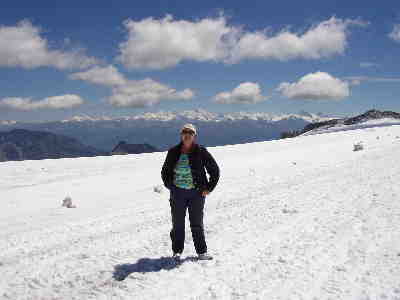 The cable car rides - this is the second of the two cablecars needed to reach the glacier.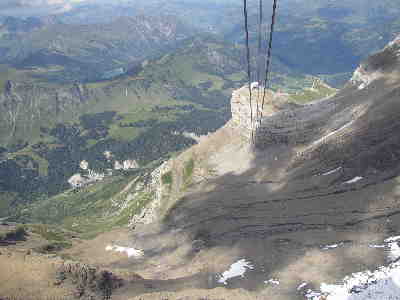 Having lunch in the medieval town of Gruyeres; and a view of the town with its chateau on the hill.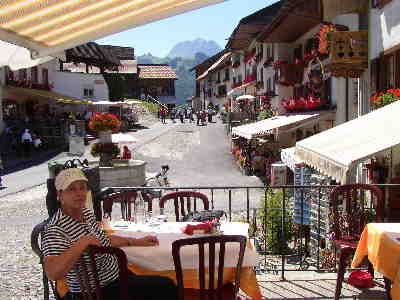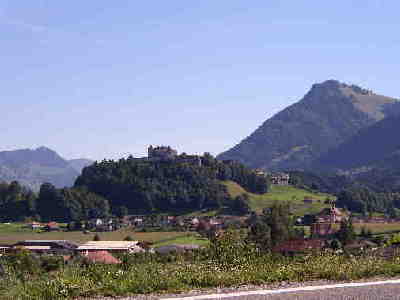 Enjoying the ambience of the little village of Yvoire on the south (French) side of the lake.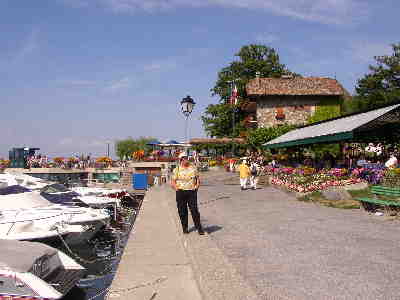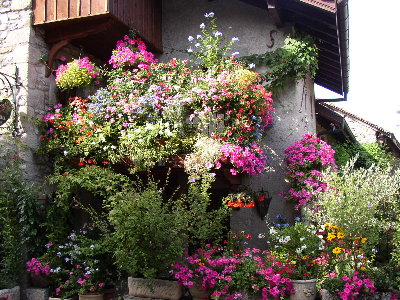 Planning the next visit while waiting for lunch in Fribourg