12th LEVY/RON/SEGOLI FAMILY REUNION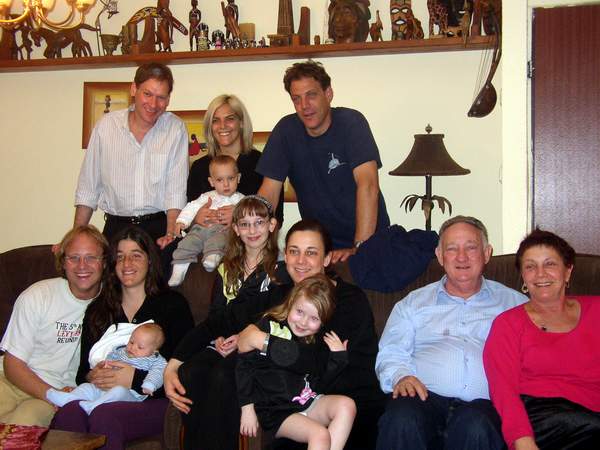 With the family being so spread out, occasions when we can all get together are much rarer. We try and have a family reunion at least once every 1-2 years. So it was time for a reunion. (We were all together for Mikhal and Moran's wedding, but that was a wedding so it was not counted as a reunion.).
The 12th Reunion took place in Eilat over the weekend of 19-21 February 2004. Usually we have special T-shirts made up for the reunions, but this time Vered handed out coffee mugs with pictures of the family!
It was the first reunion with Mikhal, Maayan and Itamar, so it was extra-special. A wonderful time was had by all.