MORAN MARRIES MIKHAL
Congratulations to the Levy and Segoli families

Married at Avdat, July 10th, 2003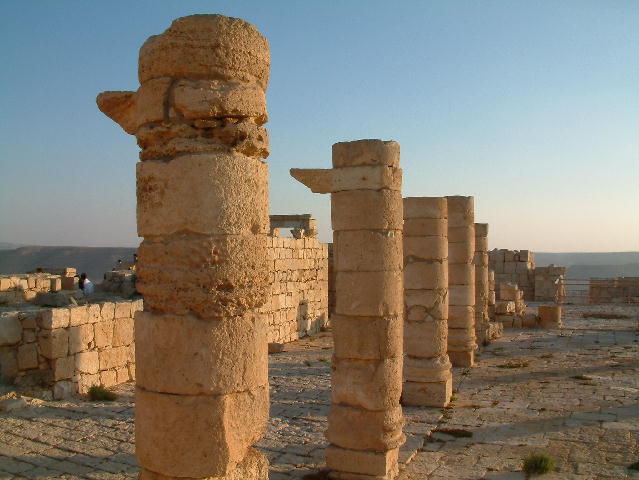 It was not a surprise that Moran and Mikhal chose Avdat with its Nabatean ruins, in the Negev Desert, as their wedding location. They met at the Sde Boker campus of Ben Gurion University while studying desert ecology, and are both studying adaptations of desert creatures. It's no exaggeration to say that they themselves are desert creatures.
Despite our misgivings (conditions in the open in the desert, distance, vegetarian menu) the wedding was a wonderful success. Guests came from all over Israel and we were honored by our overseas guests: Fern; Vered, Aviv, Danielle and Lior; Viv and Frankie; Rachel and Rebecca.
The setting was not only unusual it was absolutely delightful and enchanting. The wedding ceremony took place among the ruins with a magnificent view of the surrounding desert. The couple looked completely at home as the guests mingled and enjoyed some pre-dinner snacks.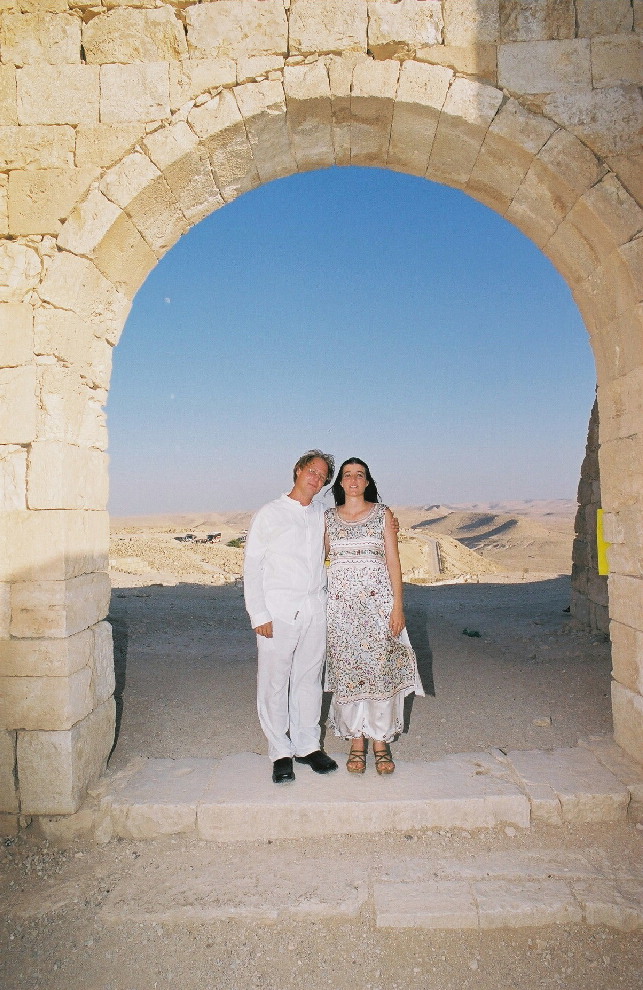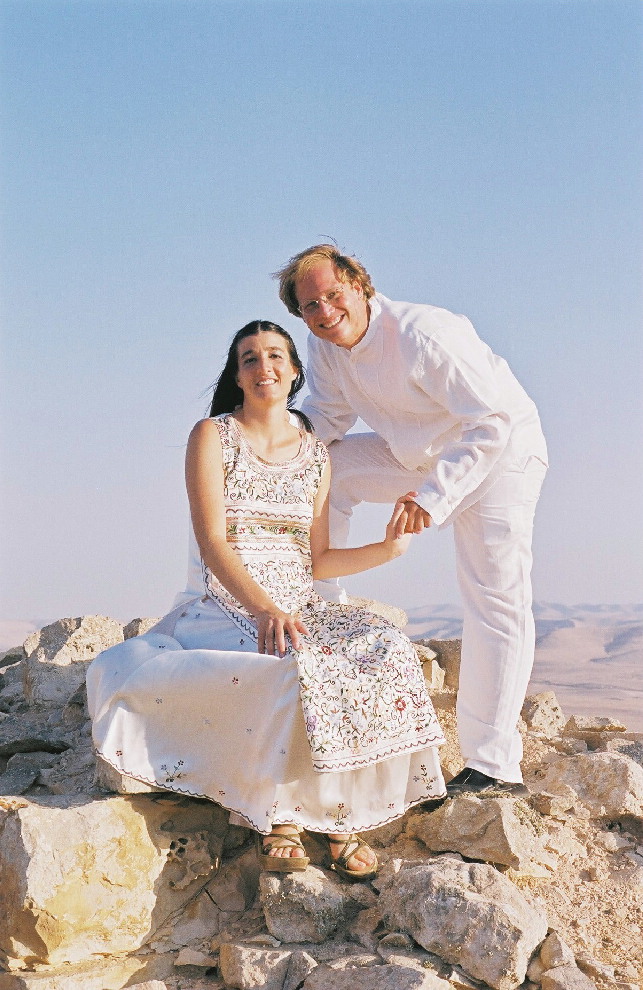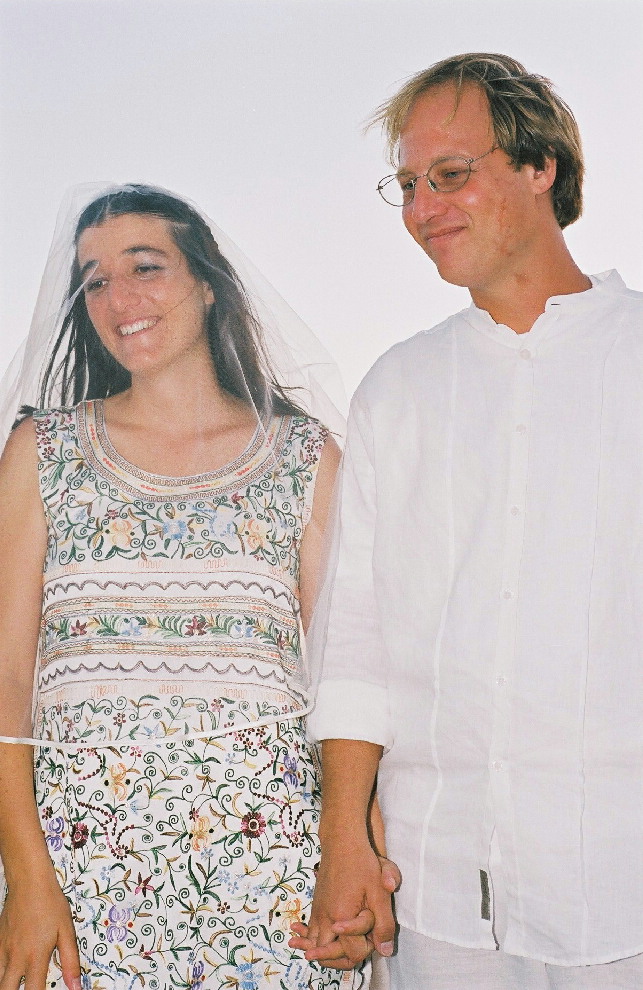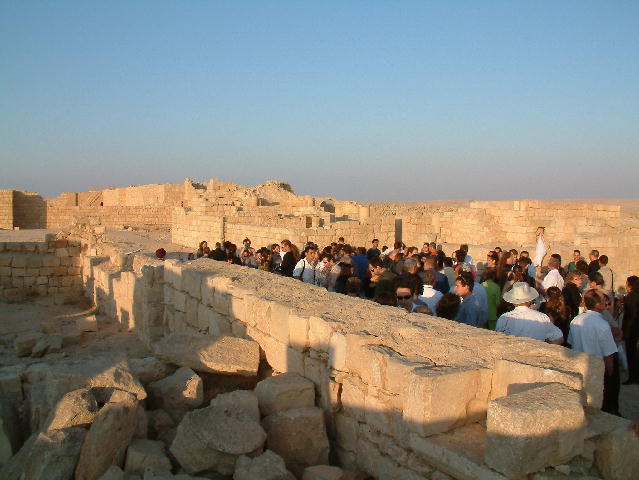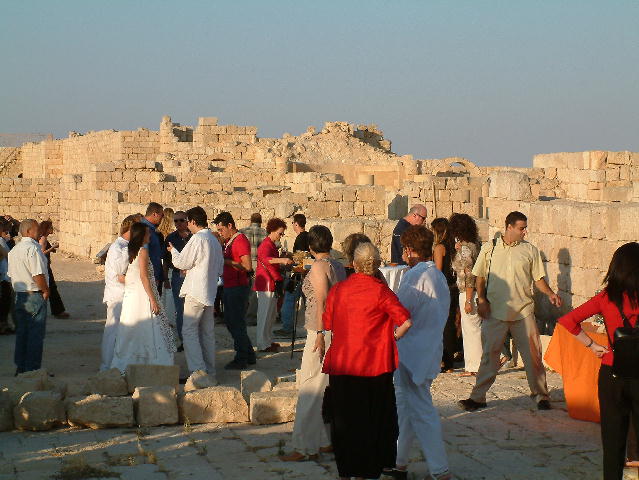 And of course, the various nephews and nieces had a ball!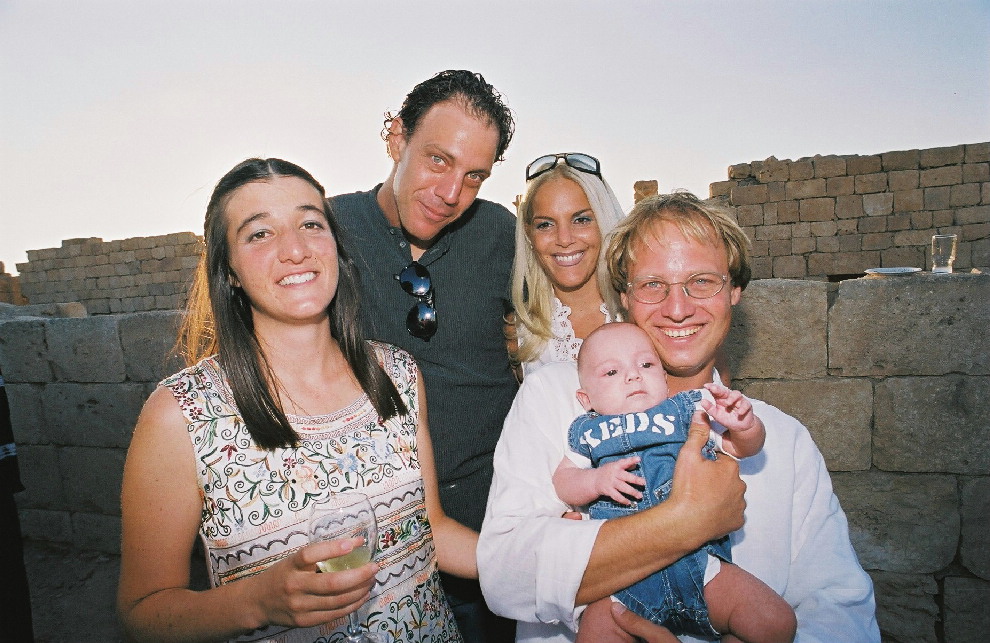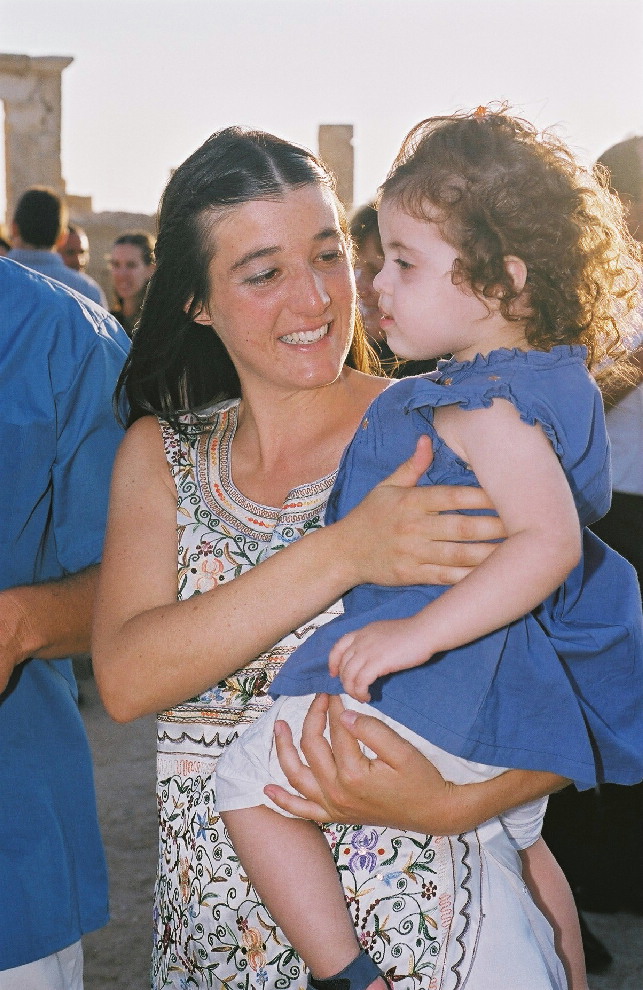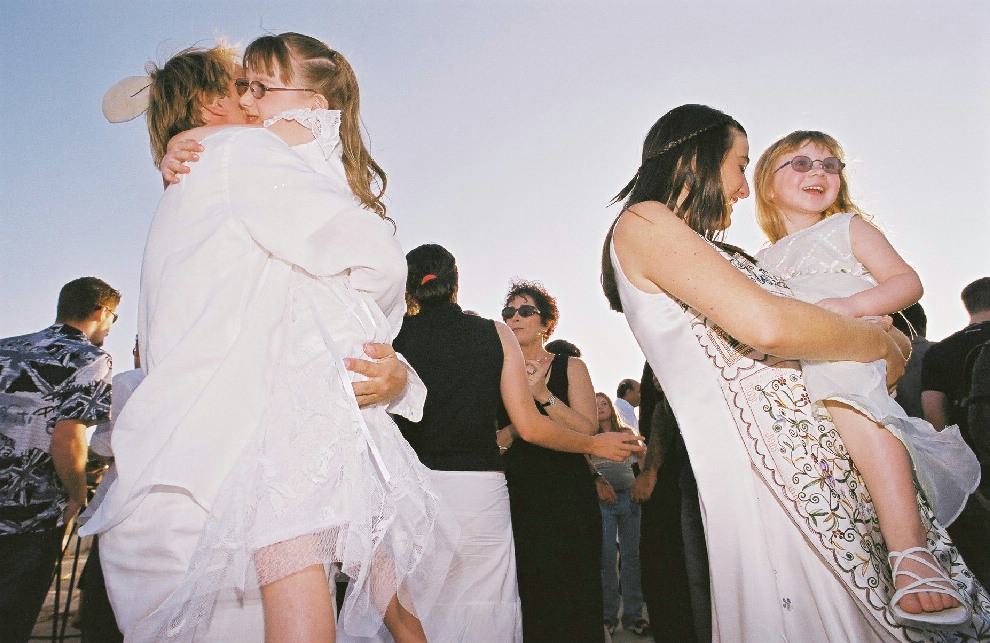 The ceremony took place at the edge of a cliff, with a magnificent view. It was an informal, fun ceremony. The fathers and mothers presented the bride and groom -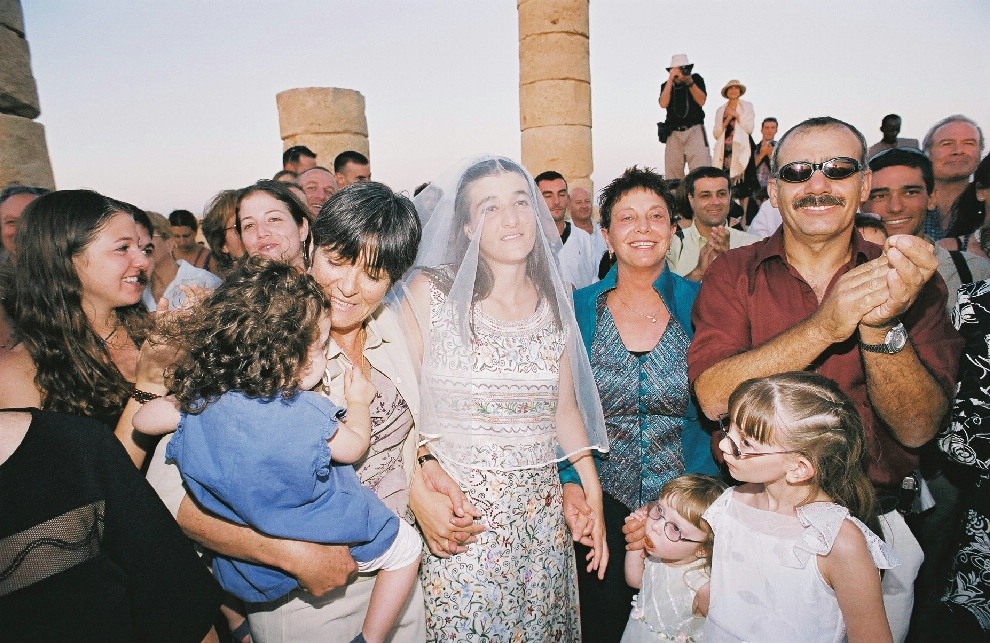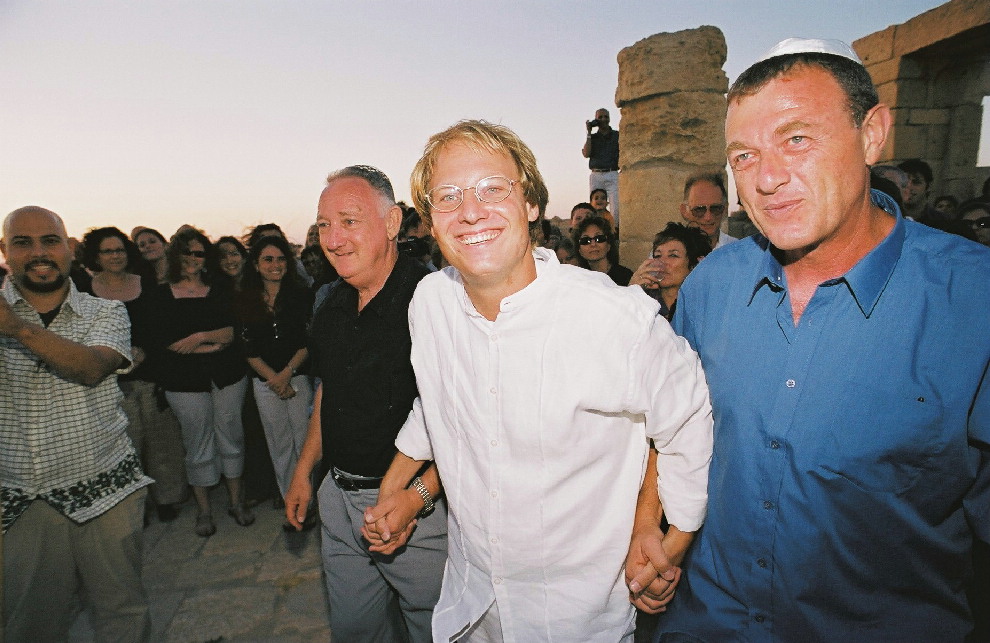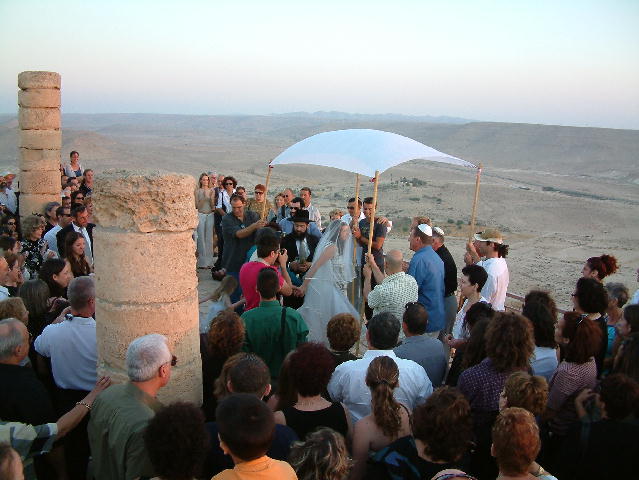 The ring was put on the finger, the appropriate promises made and blessings recited, and the Ktuba duly read and signed,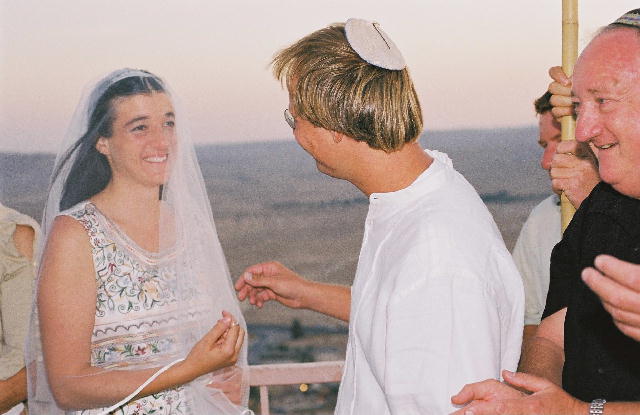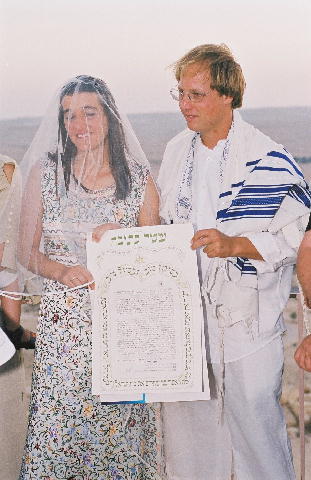 .... the glass broken, and MAZAL TOV !!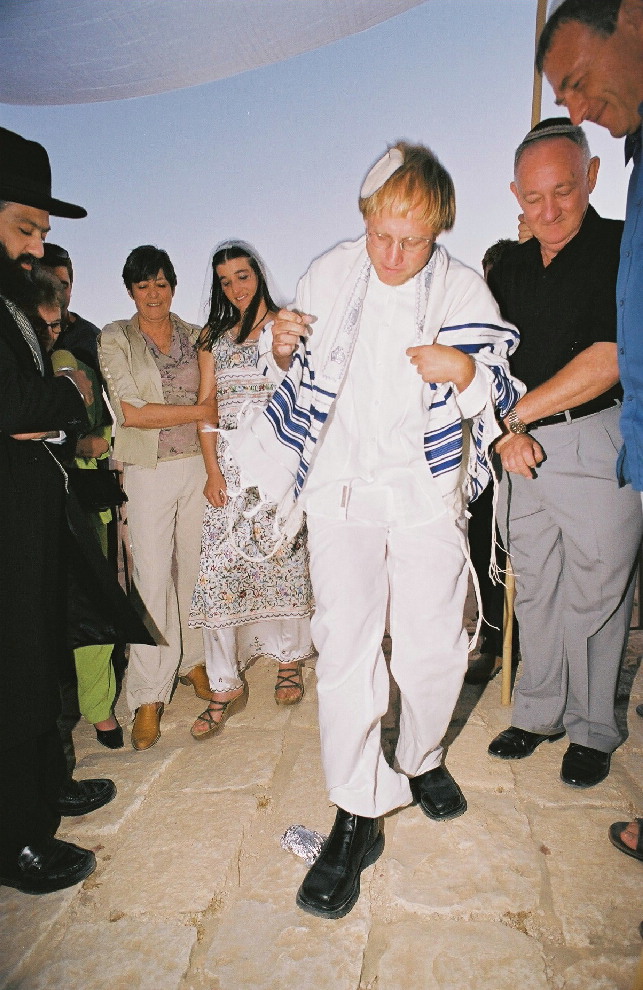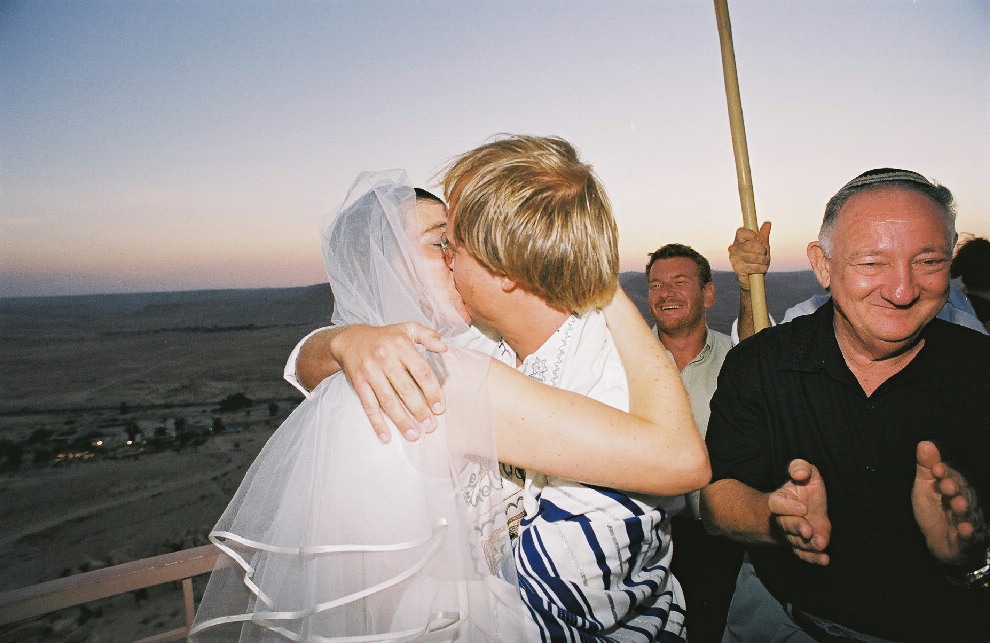 The buses and cars were waiting for us to descend the mountain to the area at the bottom where the tables had been set up.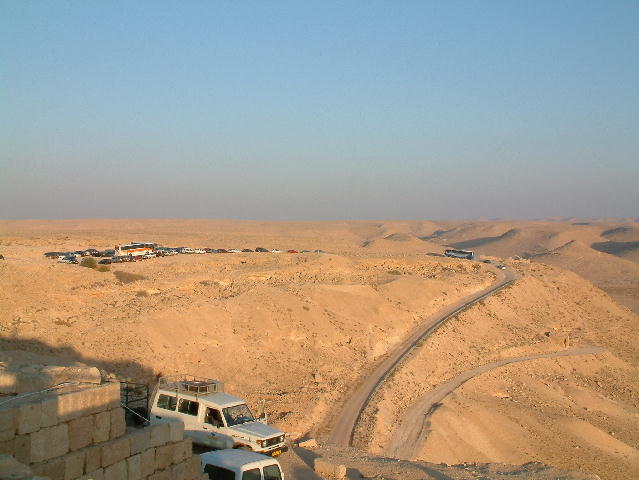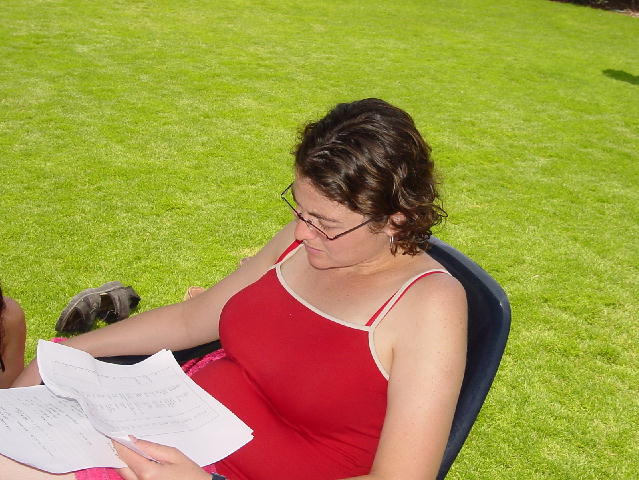 The guest lists had been edited and revised umpteen times, table numbers changed and moved even more times, but evidently the organisation was good for all found their seats and settled down to enjoy the company, the food and the dancing.
The atmosphere was celebratory, spearheaded by Moran's group of friends from school days at the High School in Sde Boker ("just down the road"). These youngsters are amazing. Most of them are married now, but they still maintain constant contact and help and support each other - they truly love each other. Everyone joined in the spirit, and a good time was had by all.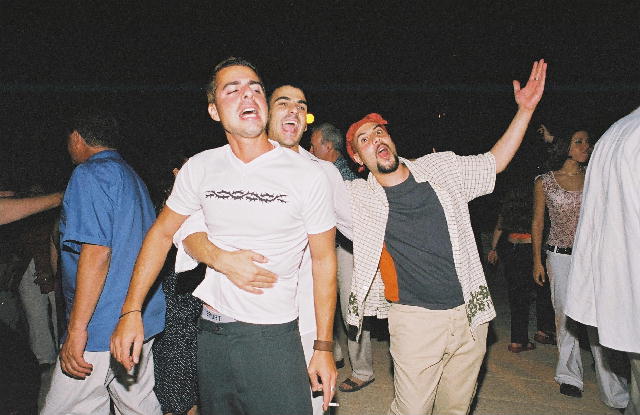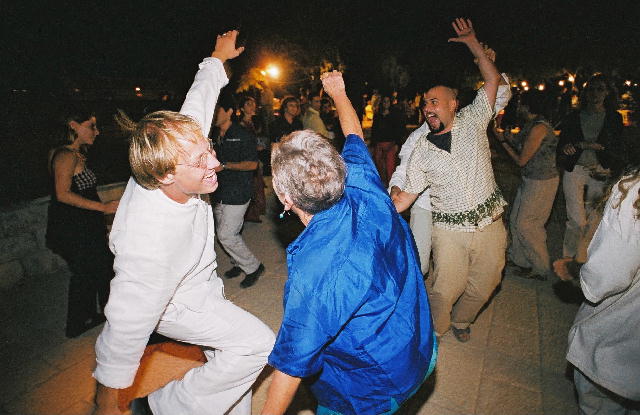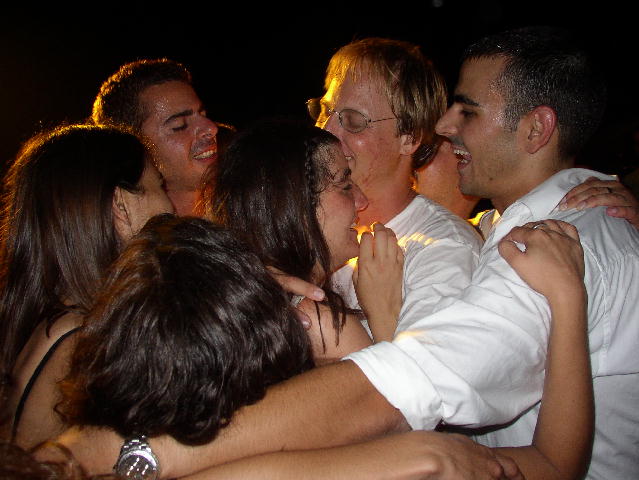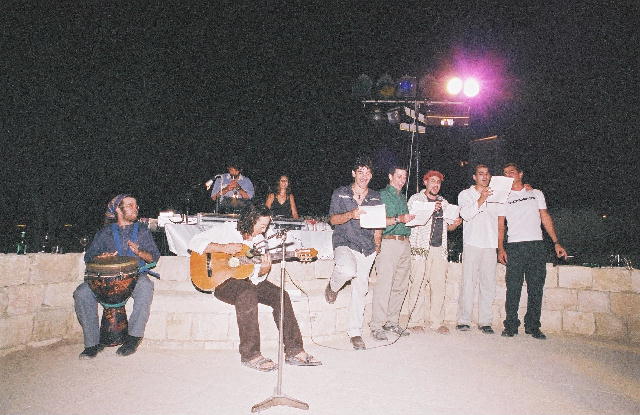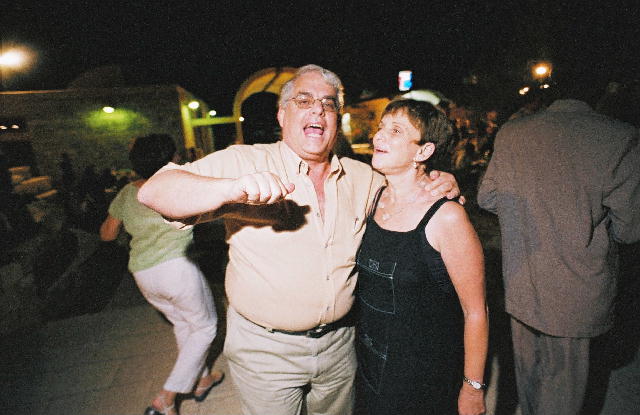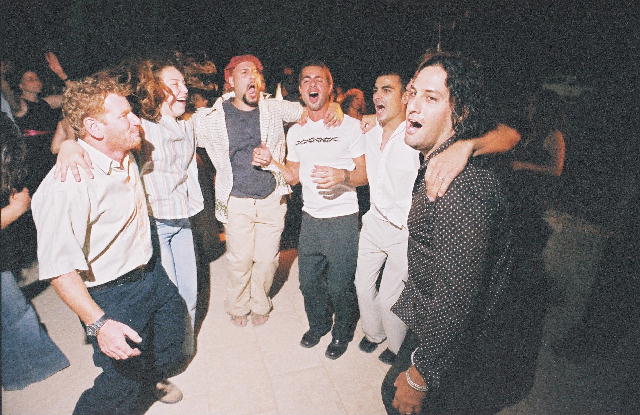 Let's not forget the photographer, who probably had no time to eat or drink as he rushed around taking pictures:
HEY! NOT YET! WAIT FOR DOREEN!! OK. TAKE THE PICTURE. SHE'S HERE.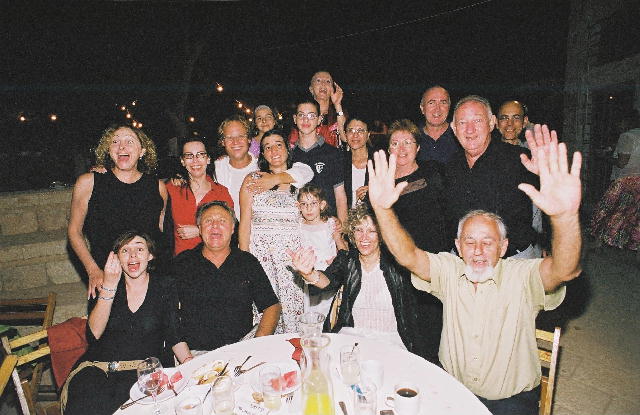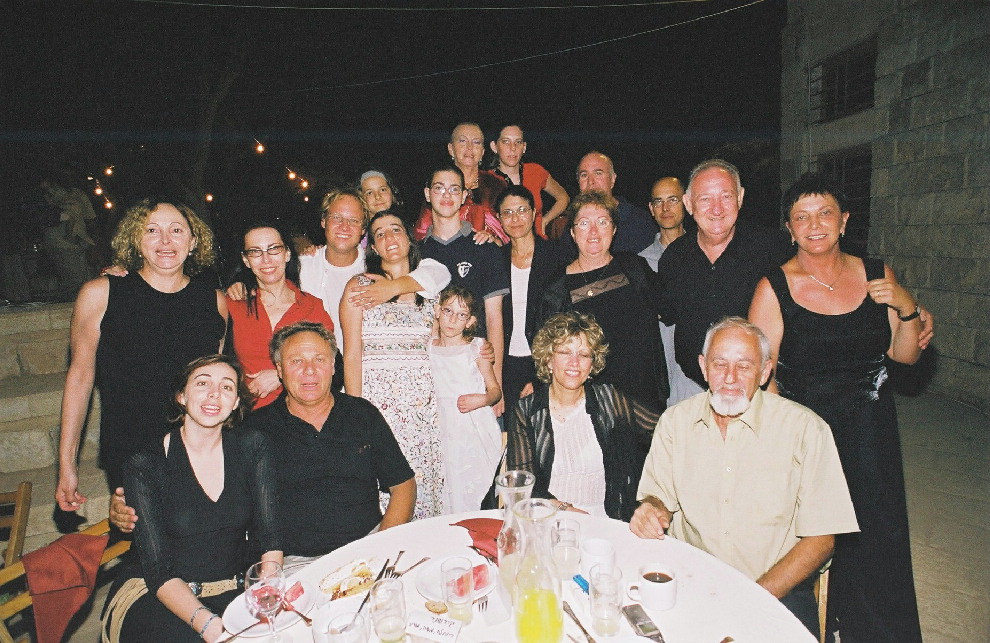 CLICK HERE to go to Moran and Mikhal's honeymoon in South Africa

CLICK HERE to return to home page.