The Levy family celebrates our 50th wedding anniversary, my 70th birthday and our 20th Family Reunion in Sde Boqer and Mitzpe Ramon
(Unfortunately, granddaughter Danielle, serving in the army, couldn't join us)
The week's celebration started with a dinner at a fish restaurant in Netanya. On the actual date we both prepared a gourmet meal at home and celebrated with an outstanding Spanish wine, Vega Sicilia Unico, a present from Aviv and Vered Ron years ago.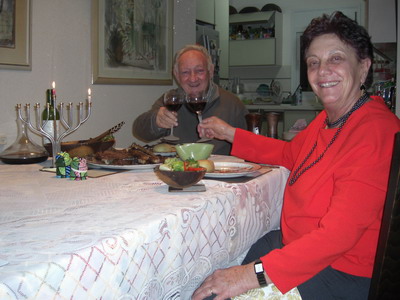 On Thursday, we all met at the Segolis in Sde Boqer. While Moran prepared platters and platters of sushi (which were all eaten), Amit, the consumate babysitter read to Zoe, and Itamar and Maayan were as usual in their own world..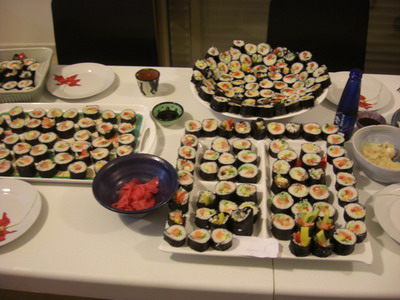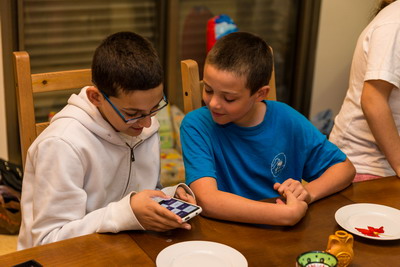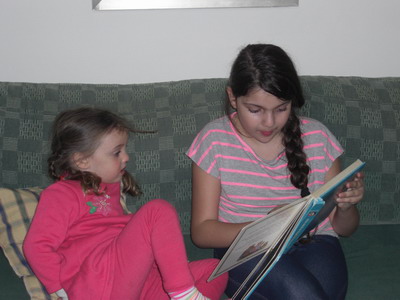 We later went on a night jeep tour and learnt about spiders, gerbils and porcupines.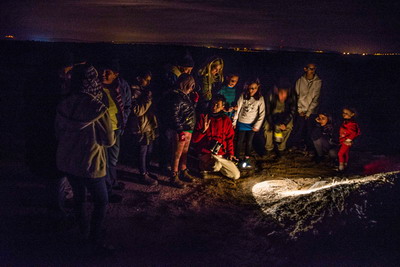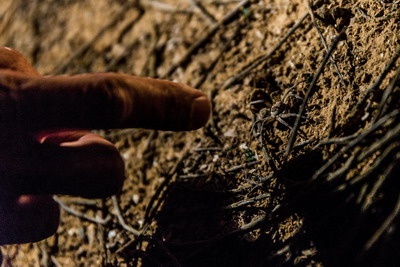 When we got married in Durban on 16 December 1996 it was Dingaan's Day; 50 years later, in Netanya, it coincided with the first light of
Hannukah
.
Candle lighting,
sufganiot
and singing at Sde Boqer and on Erev Shabbat at Mitzpe Ramon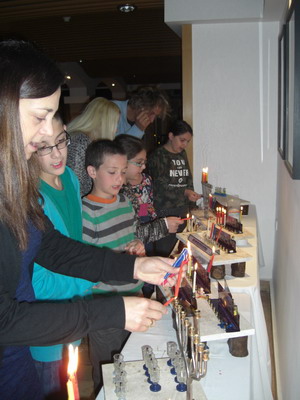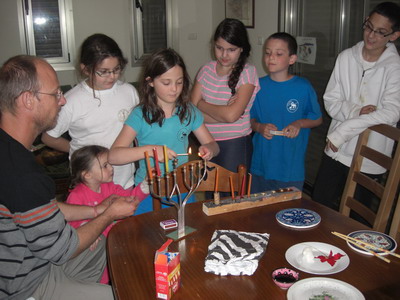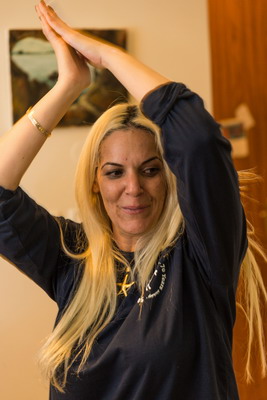 On the first morning we walked through Mizpe Ramon and stopped as the children took advantage of the exercise machines on the way.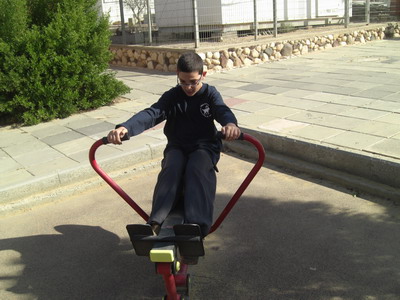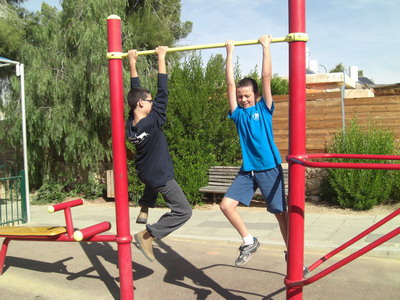 We then walked along the promenade with the beautifil view of
Maktes
h Ramon, and were enchanted by the huge male ibexes sunning themselves on the cliff's edge and in town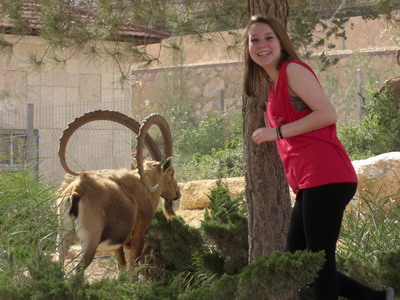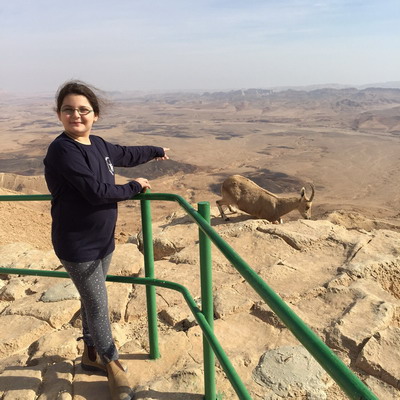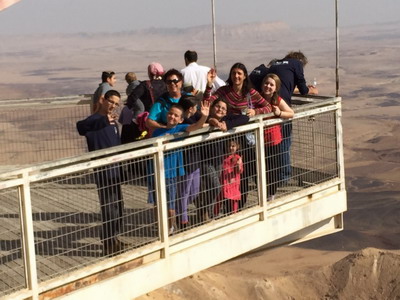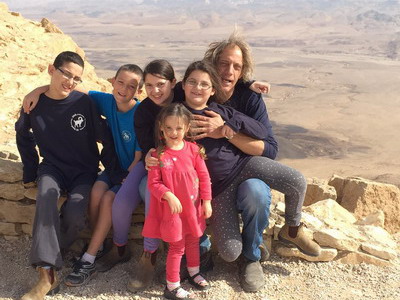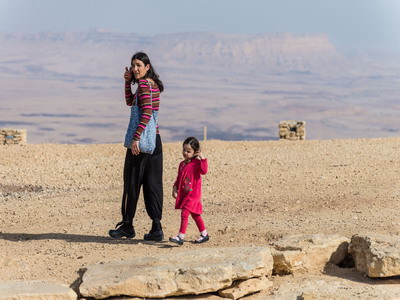 Eating is always a very important and here we are having a vegetarian meal at Hadasaar Restaurant where we enjoyed the lovely atmosphere. Aviv Ron looks very pleased with the attention from Vered. We are delighted with his many photographs capturing the special moments of our wonderful weekend.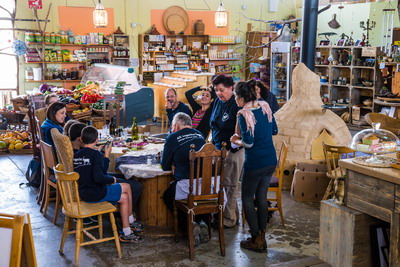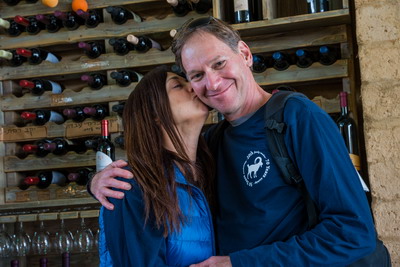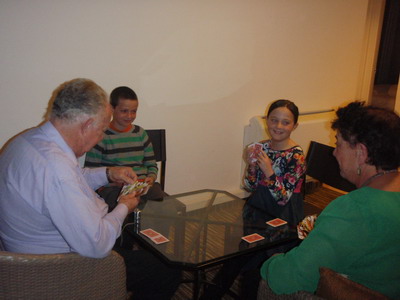 As a present Maayan and Lotem learnt to play bridge. They have not yet learnt to bid but we all enjoyed it very much. We didn't have to call the tournament director even once!
We all enjoyed the delightful presentation prepared by our children.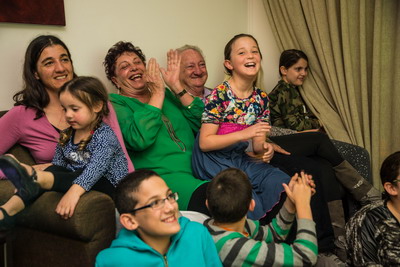 A lovely picture of Aviv Ron, Lior and Vered (Dani wasn't let out of the army). The grandchildren enjoy the heated pool.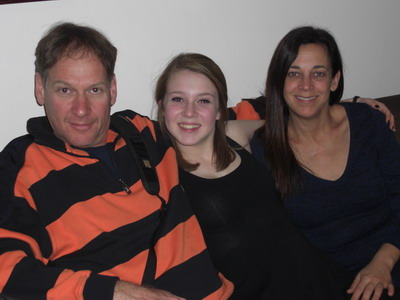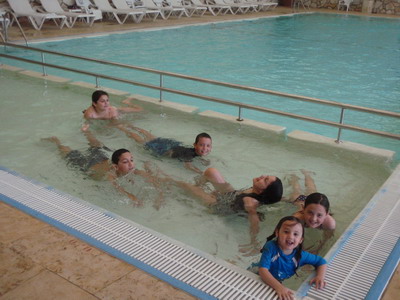 On the second morning we went to desert archery, to learn how to use bows and arrows. We made a lot of noise to the consternation of our guide.We all had a lot of fun, but the star was
Saba
Eitan. He used to be known as One Match Levy because of his prowess of lighting a outdoor fire with only one match; now he is also know as One Arrow Levy.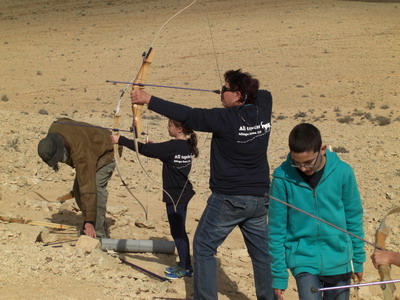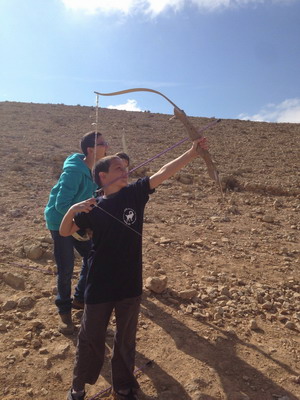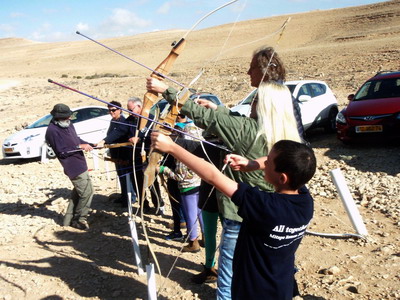 While we were shooting arrows, the Rons went to visit Danielle at open day at her army base.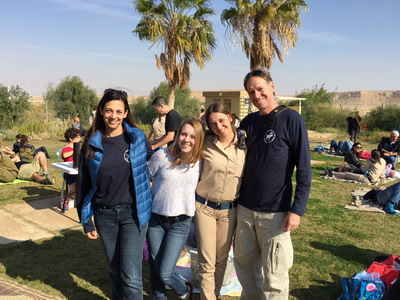 Being out in the open makes for hungry diners; Zoe was no exception. After lunch the family enjoys coffee and ice cream.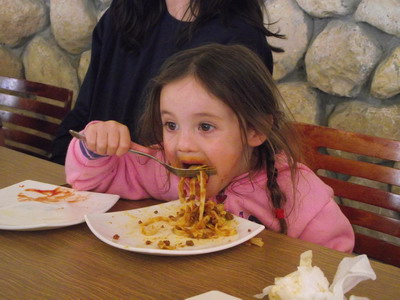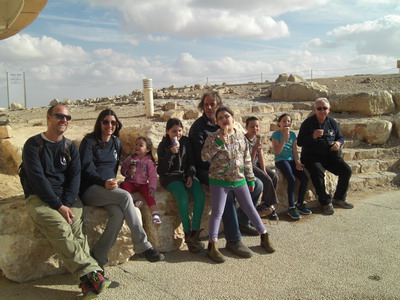 In the afternoon we went on a jeep tour in
Maktesh
Ramon. The children were thrilled with the ups and downs both in the jeep and in the open.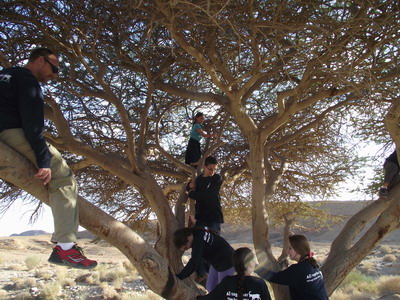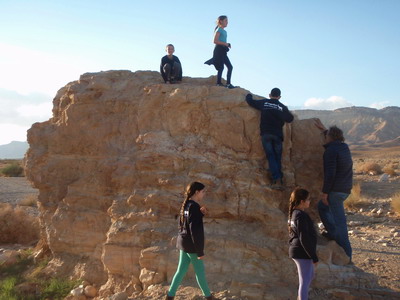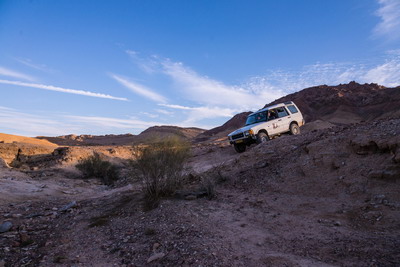 The Levy siblings and parents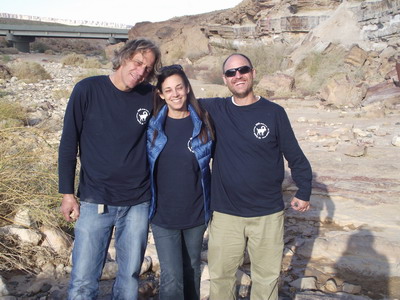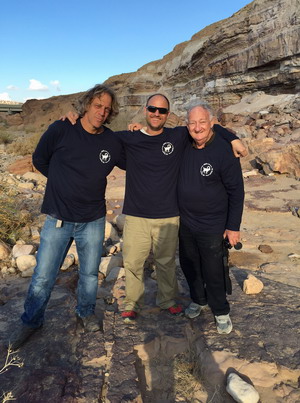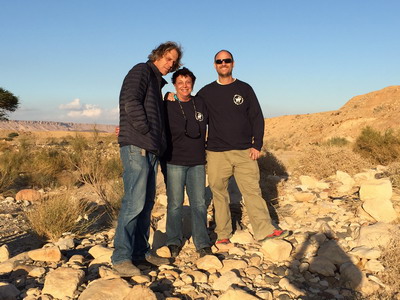 GO TO TOP OF PAGE
SEE PICTURES OF PREVIOUS FAMILY REUNIONS
GO TO DOREEN AND EITAN'S HOME PAGE