* DOREEN & EITAN'S SITE - OUR FAMILY *


For detailed family trees go to the FAMILY TREE page.
For dedicated pages of the children and grandchildren,
see the chart
below these pictues
For Our Family
click here.
Go to homepage
See pictures of extended family at Hofit Party in February 2004
---
GROUP PICTURES and REUNIONS

January 2018 - 23rd Family Reunion at the Dead Sea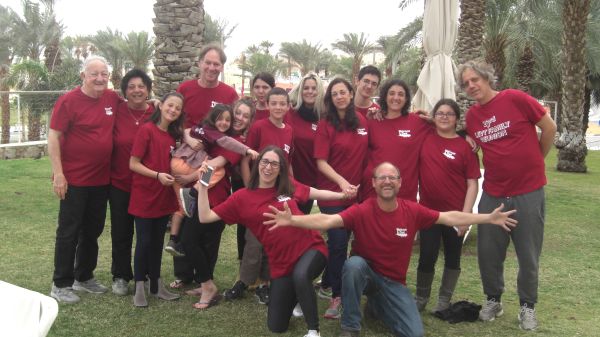 back rows
: Eitan, Doreen, Lotem, AvivR, Zoe, Lior, Amit, Maayan, Limor, Vered, IOtamar, Mikhal, Ilai, AvivL
front row
: Danielle, Moran

OUR CHILDREN and GRANDCHILDREN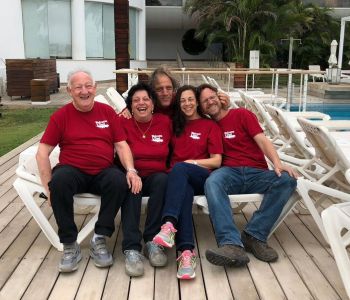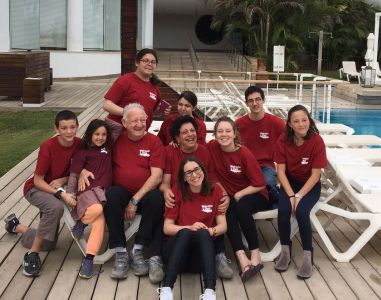 The Segolis, the Rons and the Levys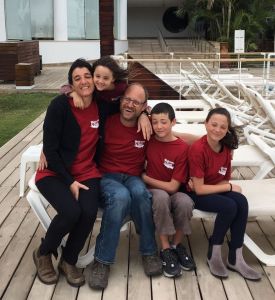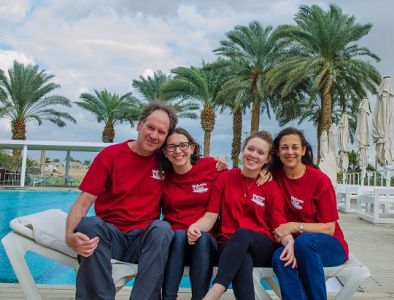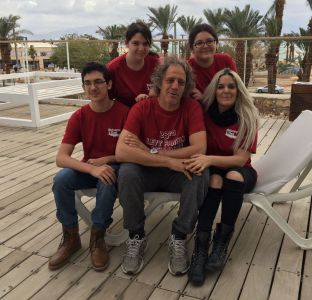 ---
December 2017 - A visit to Yaffa and Andy Loew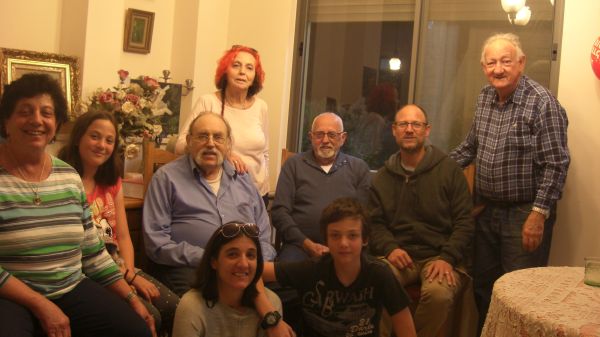 l-r: Doreen, Lotem Segoli, Andy Loew, Yaffa Loew, Yaakov Bortenstein, Moran Segoli, Eitan

front: Mikhal Segoli, Masan Segoli, (Zoe Segoli hiding under a chair)
---
December 2017 - A family lunch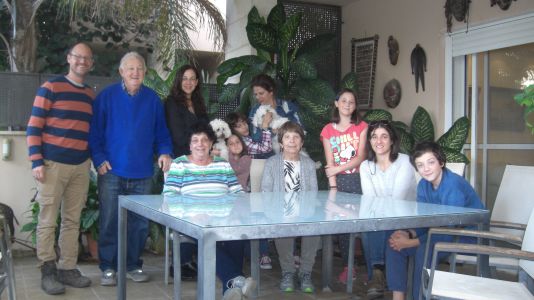 l-r back: Moran Segoli, Eitan, Vered Ron, Zoe Segoli, Rafael Dvir, Yahel Braverman
l-r front: Doreen, Louise Braverman, Lotem Segoli, Mikhal Segoli, Maayan Segoli
---
January 2017 - Maayan Segoli's barmitzvah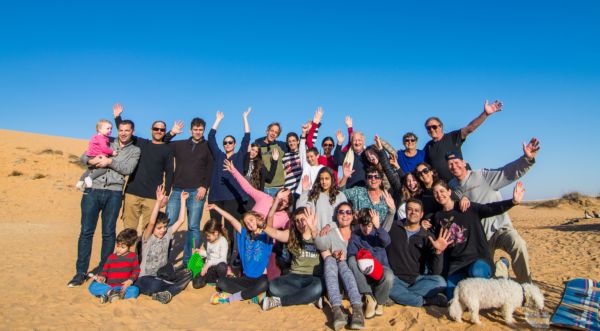 The Levy and Segoli families at Maayan's

barmitzvah



---
October 2016 - Rosh Hashanah 5777 at Midreshet Sde Boqer (22nd Family Reunion)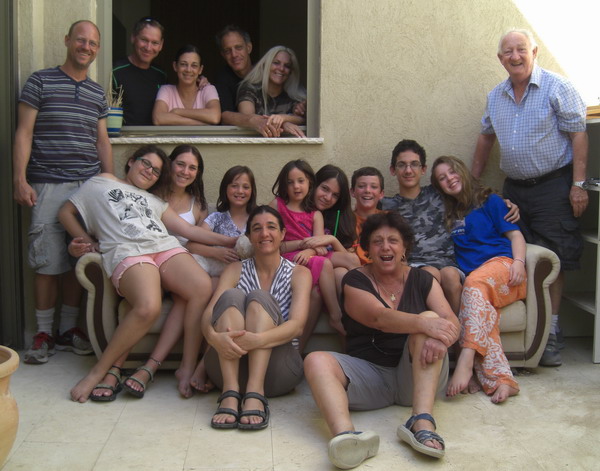 The whole family
---
April 11, 2016 - At Itamar's

barmitzvah

(21st Family Reunion)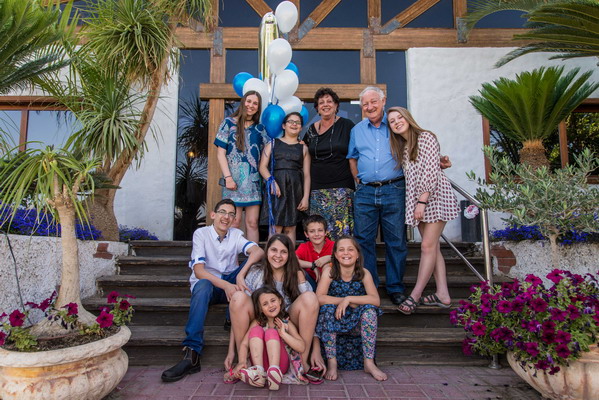 On the left - the whole Levy/Glazer clan (without Moran, who's taking the picture) On the right - Doreen and Eitan with their 8 grandchildren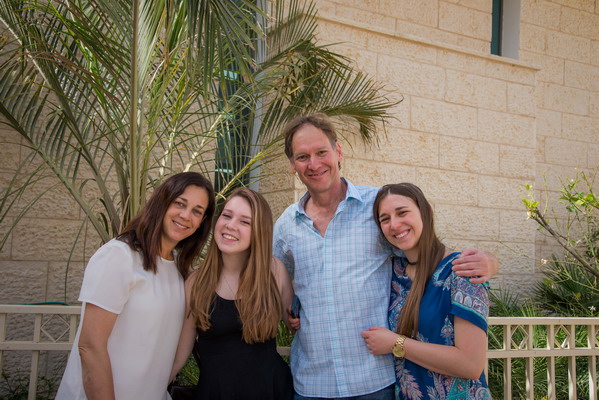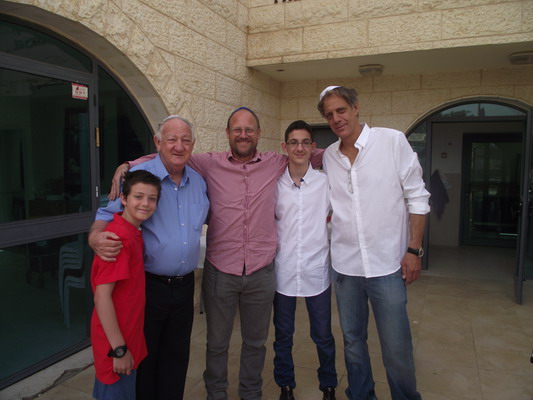 The Ron family - Vered, Lior, AZviv and Danielle
The boys in the Levy/Glazer clan - Maayan, Eitan, Moran, Itamar and Aviv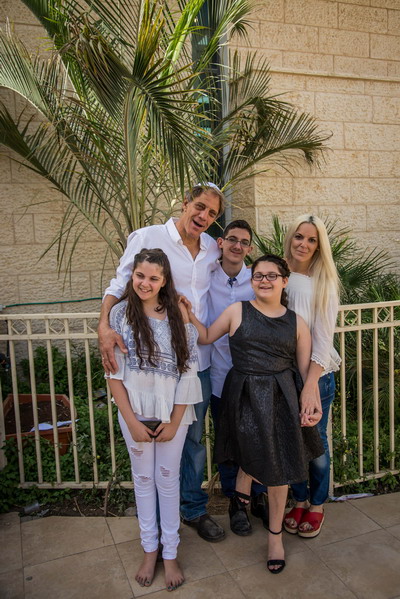 The Eilat Levys - Amit, Aviv, Itamar, Ilai and Limor
---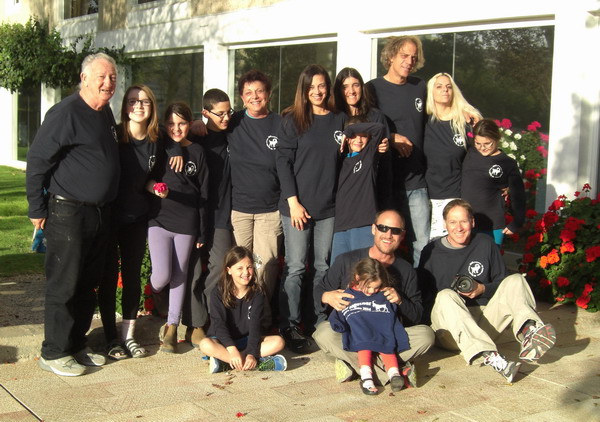 20th Family Reunion - Mitzpeh Ramon December 18-2014
In celebration of Doreen and Eitan's 50th Anniversary, and Doreen's 70th birthday
Two grandparents, 3 children, 2 daughters-in-law, 1 son-in-law, seven grandchildren (Danielle doing Army service)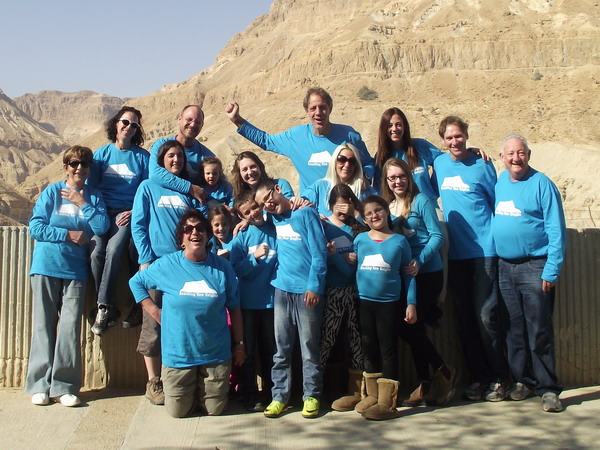 19th Family Reunion - Ein Gedi December 19-21,2013
Two grandparents, 1 sister, 1 niece, 3 children, 2 daughters-in-law, 1 son-in-law, EIGHT grandchildren

---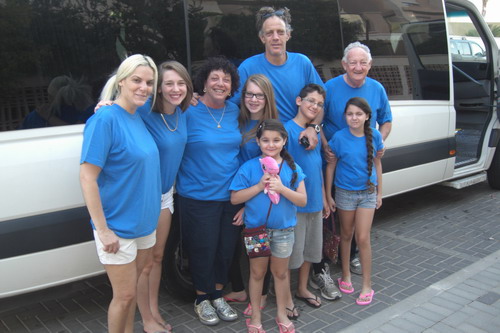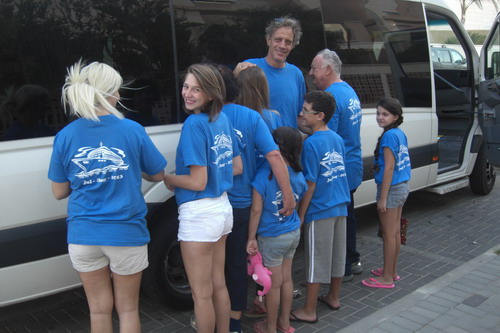 Mediterranean Cruise for some of the family on the Cruise Ship Golden Iris from 28/7/13 to 2/8/13
including a ten hour drift with no engine and partial electricity (18th Reunion)
Read description and see pictures here
Two grandparents, one son, one daughter-in-law, five grandchildren
---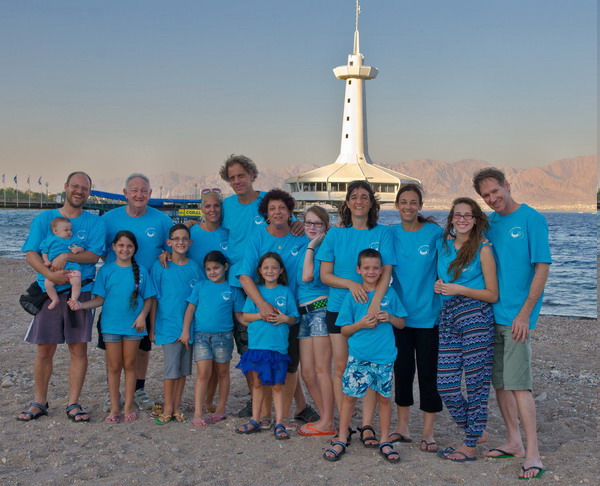 17th Family Reunion
was held in Eilat in August 2012, at the Riviera Hotel.
2 grandparents, 3 children with spouses, and (for the first time)
EIGHT
grandchildren.
For more pictures of the Levy Family Reunion see the pages of :
Lior
,
Itamar
,
Amit
,
Ilai
,
Maayan
,
Lotem
,
Zoe
,
17th Family reunion
,
Picture of Week archives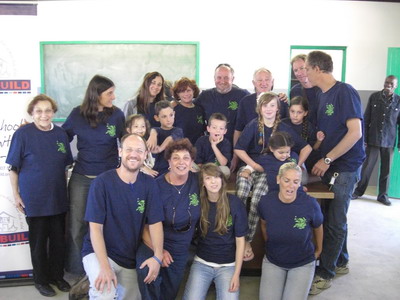 16th Family Reunion
at the dedication of the science lab at Magqibagqiba school
Three children, seven grandchildren, one Aunt Winnie Levy, and one cousin Charles Levy and wife Sheenagh.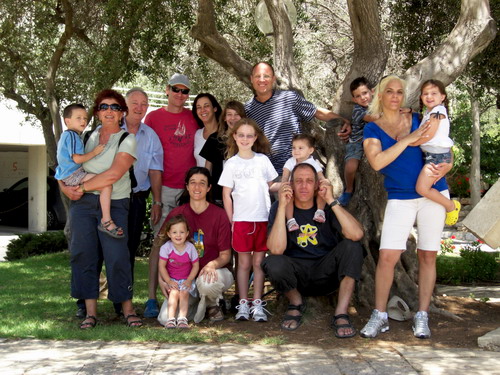 15th Family Reunion - Aviv's 40th birthday - Jerusalem June 2008
One Aviv, one wife, 3 children, 2 siblings and their spouses, 3 nieces, one nephew, 2 parents, but no dog.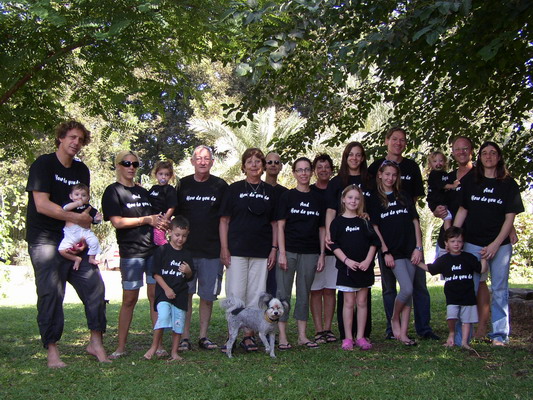 2 grandparents, 3 children and 3 spouses, 7 grandchildren, 1 great-aunt, 2 cousins and a dog:
14th Family Reunion, Rosh Hashanah 2007, Bet Hillel in the Galillee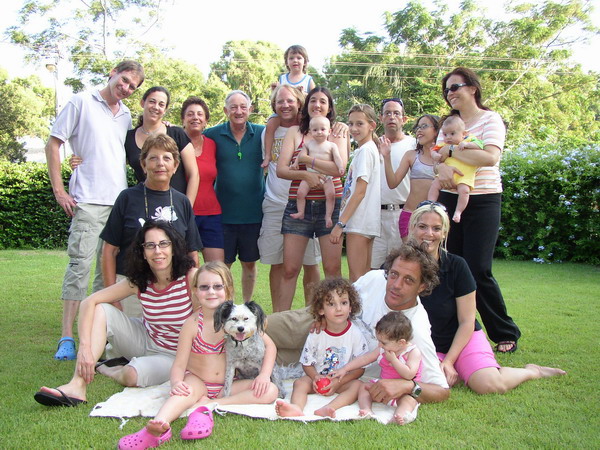 2 grandparents, 3 children and 3 spouses, 6 grandchildren, 1 great-aunt, 5 cousins and a dog:
13th Family Reunion, July 2006, "Summer Camp", Hofit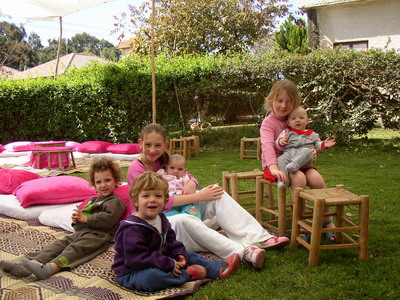 March 2006 - six grandchildren
we had over 100 guestsd in our garden in Hofit in honour of our two new granddaughters, Lotem Segoli and Amit Levy. In addition to introducing the two new additions, the party was also for our six grandchildren - this was the first time all six of them were together at the same time.