OLD PHOTOS
Slowly, so far very slowly, I'm going through album after album of old photos from pre-digital days.
Some photos will be "This Week's Pictures" or on other pages of my site (see index of these pictures), and others will be posted here.
At the moment they're in no particular order, but later I hope to organize them in some kind of logical order.


Go to Doreen and Eitan's home page
_____________________________________________________________________________________________________________

1957 - School Photo 1957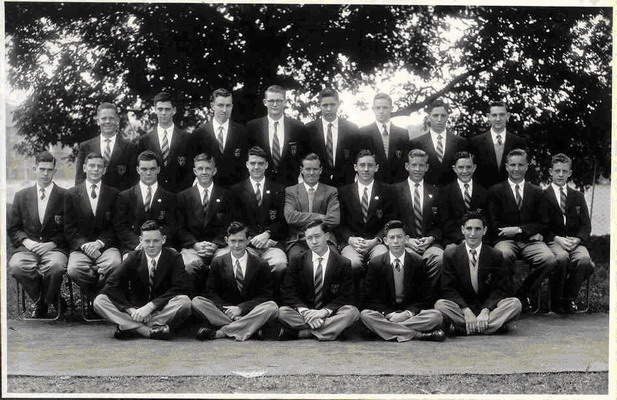 My last year of school at Durban High School. I am in the back row, last on the right.

---
Doreen on a camel in Sinai

Moran scanned this photo of Doreen on a camel in Sinai, and sent it to us in time for Passover 2015. Approriate as the
haggadah
recounts the 40 year wandering by Moses and the Children of Israel in the desert. They should have taken Doreen as a guide.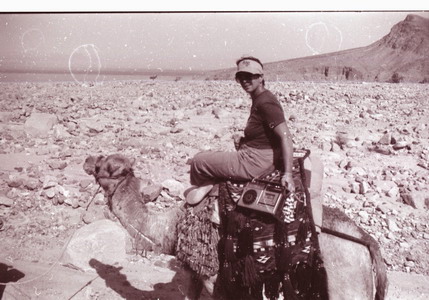 ---
---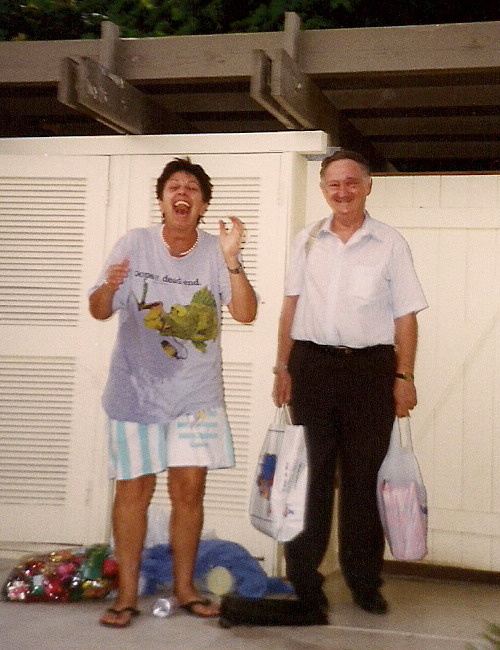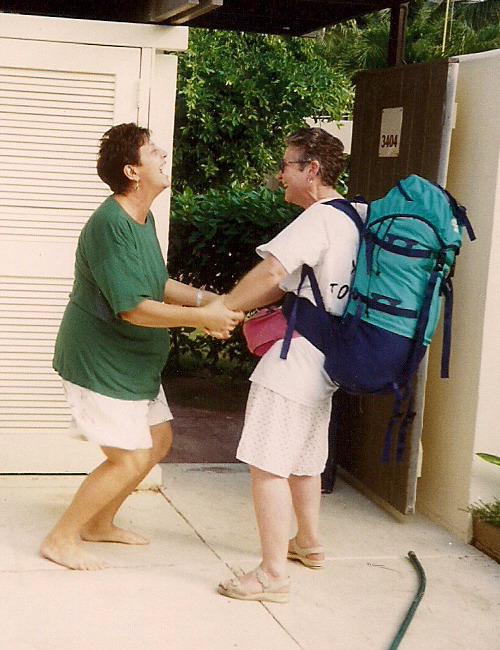 In December 1994 we celebrated our 30th Anniversary. I was working in St Thomas, in the US Virgin Islands, and the children and my sister
Fern decided to surprise Doreen by visiting us. I kept the secret with difficulty, and as can be seen from the above pictures Doreen had no idea that they were coming. Doreen and I had the "last laugh" - we planned a surprise flight (see picture) and weekend to Virgin Gorda, in the British Virgin Islands. (In those days the Baths, a rock formation on the island, was largely unknown. Today it is a major tourist attraction - see a short clip on You Tube.)
For another picture - of Vered and Aviv - click here.
Also, I think the picture below was taken then.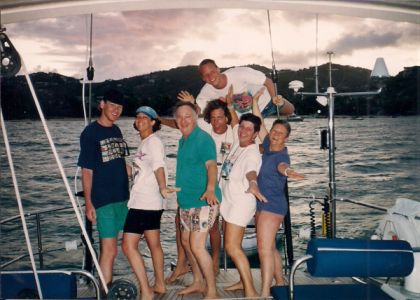 ---
The Levy family about 1917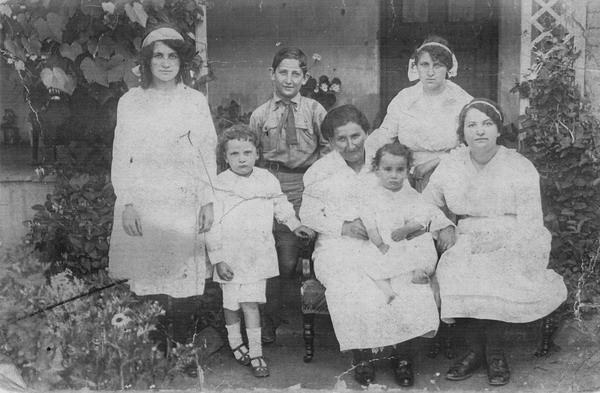 Annie ?, Joe, Hayman, Olga with Eric, Fannie?, Ethel


The four Levy brothers, taken at Jonathan Levy's barmitzvah in 1968



l-r, also in descending order of age:

Hayman, Joe, Eric, Abe

- - - - -

Young Eric Levy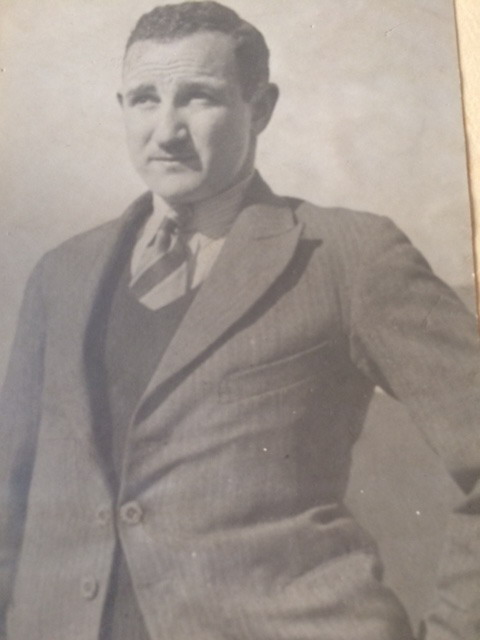 Sheenagh and Charles sent me this picture of Charles' father, Eric, my uncle. The family resemblance (not apparent in pictures of older Eric) to me, and (Doreen says) our grandchild
Itamar is striking.
- - - - -

My father and mother, Hayman and Queenie, with Menahem Begin in Durban. Hayman was an active member of the Zionist Revisionist Movement, the forerunner of
the Herut
political party in Israel which became the dominant partner of the Likud, the party in power in Israel. Doreen's father was also a Revisionist supporter.
See also a picture of my aunt Dora Shapiro at Beni Begin's barmitzvah.
Doreen and I have not followed the family tradition - we are supporters of the Meretz Party which is diametrically opposed to the Likud Party.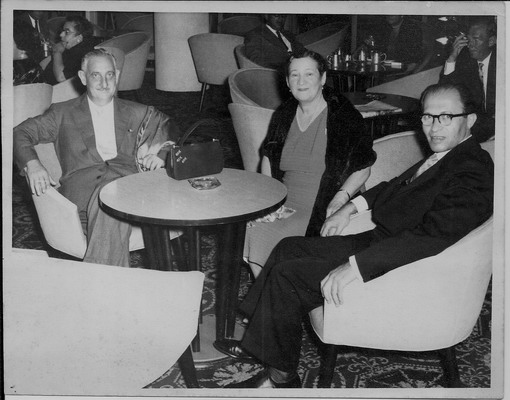 Hayman with grandson Aviv, about 1968
Read obituary in the "Jewish Herald" one of the two Jewish newspapers in South Africa.
---
GERTIE (NICKEL) GLAZER 1/11/1914 - 31/5/1883
MORRIS GLAZER 1904 - 16/1/1973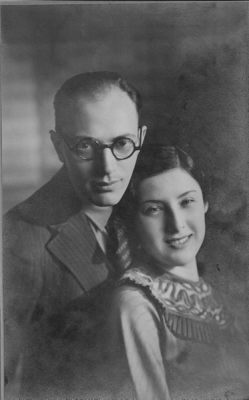 This picture of Doreen's parents was probably taken on the occasion of their engagement.
Gertie Glazer (rt) and her sister Rosie Bacher (nee Nickel)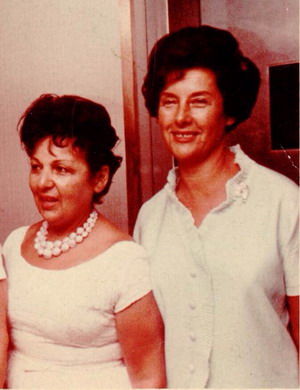 Click for access to family trees
Gordon/Glasse
r
Nochimovitz/Nickel
Schank
GO TO TOP OF PAGE
Go to Doreen and Eitan's home page
---
THE GOLDBERG/SHAPIRO FAMILY

DORA SHAPIRO 1910 1983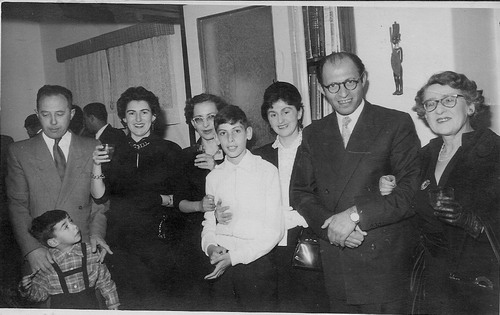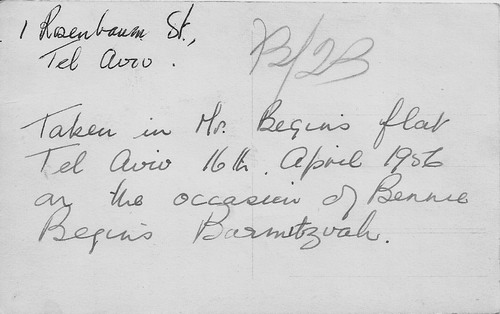 My Aunt Dora Shapiro was a strong supporter of the Zionist Revisionist Party, the forterunner of the Herut political party, now the Likud. She is pictured (on the right) with Israel Prime Minister Menahem Begin on the occasion of the barmitzvah of Beni Begin (later a Minister in the Israel Government.).
See also a picture of my parents with Menahem Begin.
Click to
read a letter
written to Dora in South Africa in 1939 by her cousin Shulamit Goldberg in Lithuania.
Click for access to family trees
Goldberg
GO TO TOP OF PAGE
Go to Doreen and Eitan's home page
---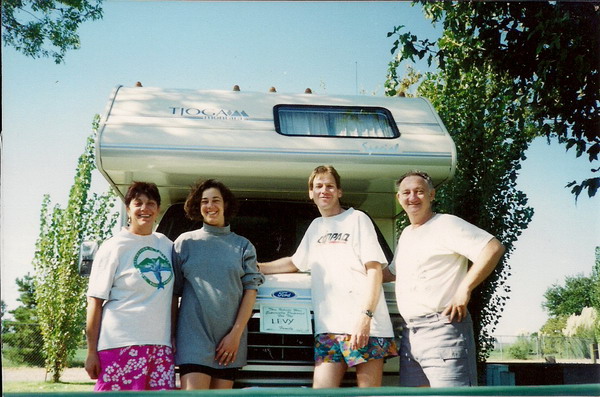 About 20 years ago, while they were still studying in New York at Columbia, daughter Vered and son-in-law Aviv joined Doreen and me for about a week on our RV trip in California and Oregon.
---
1995
RV TRIP IN WEST USA
In 1995 Doreen and I went on a long RV (motorhome) trip in Western USA -Utah, Colorado, South Dakota, Idaho, Wyoming. We visited many of the canyons and parks the West is famous for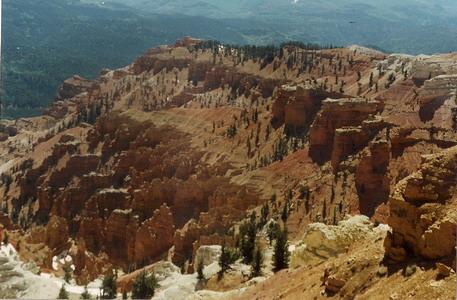 and also met family.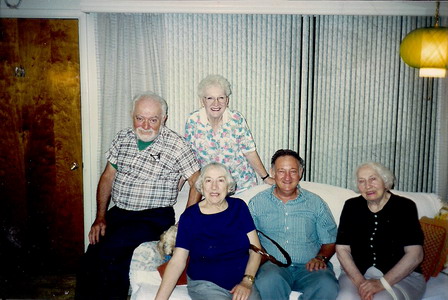 Utah, the Matz family: Sidney and Esther, Ruth McCrimmon, me and Berenice Engleberg
We lived and ate in the motorhome (and even sewed!), and parked in campgrounds.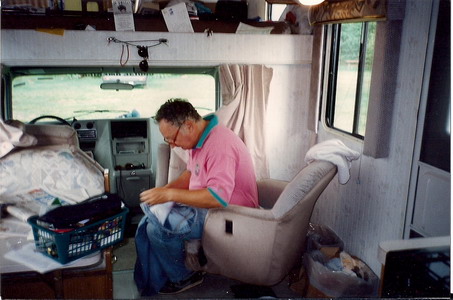 We visited many of the canyons and parks the West is famous for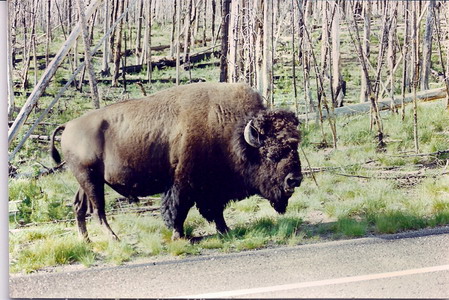 A bison in Yellowstone Park
and hiked,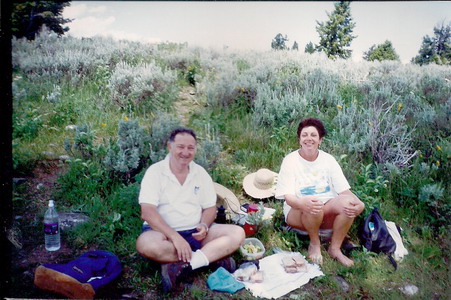 Stopping for a break, rest and picnic lunch in Heritage Park in Wyoming.
climbed,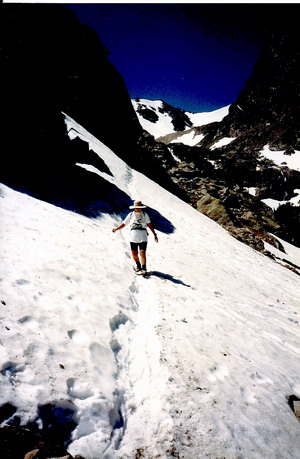 bicycled,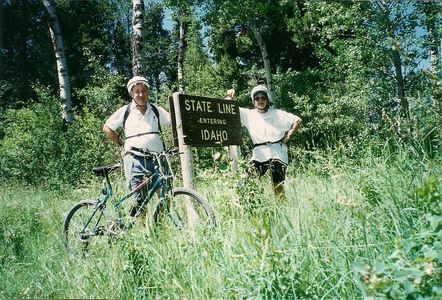 At the Wyoming - Idaho border
and fished. I didn't have too much luck with fishing but one one occasion I was lucky to catch a meal-sized trout in the Wind River (Wyoming).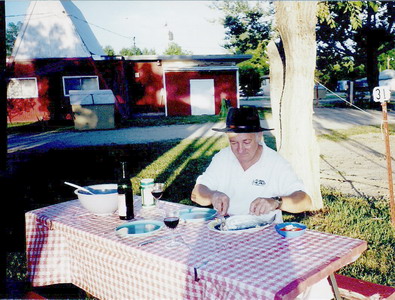 GO TO TOP OF PAGE
Go to Doreen and Eitan's home page
---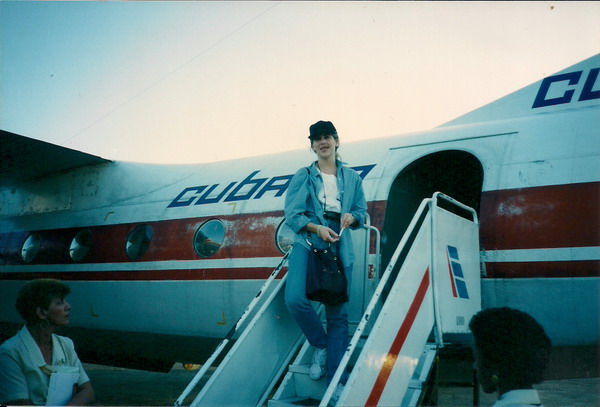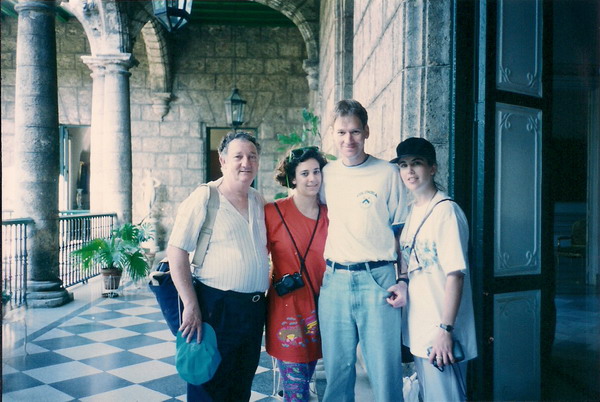 When I was working in the Bahamas about 20 years ago, Doreen and I would sometimes go to Cuba.for the weekend. Often when we had visitors they would join us. On this occasion daughter Vered and Aviv joined us together with Vered's long-time friend Keren. (Click for a picture of Vered and Keren skiing).