---

January 2019 February 2019 March 2019 April 2019 May 2019 June 2019
July 2019 August 2019 September 2019 October 2019 November 2019 December 2019
(

Last year -2018)



---
8th June 2019







There was an "invasion" of jelly fish in the Eilat bay this week,and son Aviv Levy was quoted on a television article. They also showed a short filming of the phenomenon that Aviv had photographed. A still shot from the movie can be seen here.
Doreen and I took part - unsuccessfully - in the Tel Aiv Bridge Festival held this week. See picture.

Tomorrow is

Shavuot

- the Jewish holiday that celebrates the harvestiong of wheat, and the bringing of the "first fruit" to the Temple. It is also traditionally the anniversary of the giving of the

Torah

to the Children of Israel. Most Israelis celebrate the festival by eating dairy products and it is also traditional to read the Book of Ruth (who picked gleanings from the harvesting) and perform folk dances associated with harvesting. At the school of our Segoli grandchildren Shavuot is celebrated by folk dancing to Israeli songs. The Segolis also celebrated the "nature"aspect of the holiday by picking cherries.(see the pages of Zoe and Lotem)

Shavuot is also the time of the Abu Ghosh Music Festival. We went to two performances and enjoyed them very much. Noam Heiman (see Goldberg Family Tree) is a singer in one of the performing choirs and we met him before the start of one of the performances. See picture.

Many schools also have school outings during the period before Shavuot. Granddaughter Ilai Levy went on a school trip to Jerusalem.
Son Moran Segoli appears briefly, but impressively!, in a promotional film "Think Agriculture Think Israel" . You can see him (looking through a microscope) at 0.28 to 0.31 in the clip.
In a few days Doreen and I will be travelling to Istanbul . I will be officiating at the European Open Bridge Championships.

Happy Birthday this week

to

:

Joseph Marcus (8), Lynn Hock (8), Yosef Tal (8), Chana Tzukernik (9),

Gal Geffen

(9), Catherine Rackoff (10), Nathalie Kirsh (10),

Doreen Levy

(11),

Tali Klaff

(12),

Ruth Kansky

(12), Ryan Bacher (12), Eric Brod (13), Tanel Drui (13), Alan Smith (13), Robin Marks (13)



Happy Anniversary this week to:

Bernice and Isidore Spector
---
1st June 2019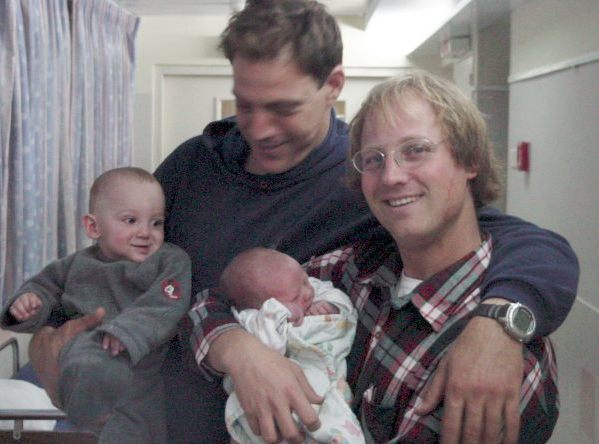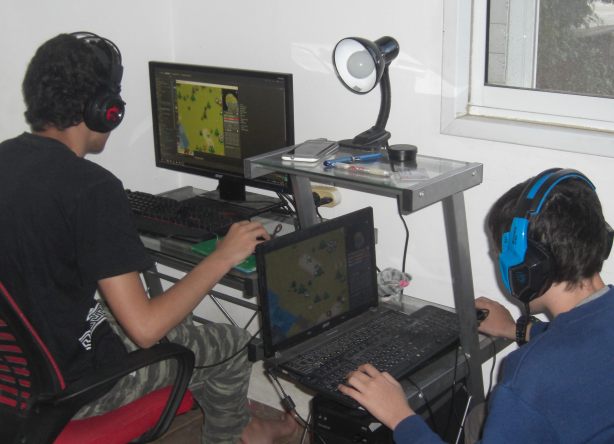 Son Aviv went on a week's sailing trip with some friends to the Greek Isles. Picture here.

Happy Birthday this week

to

:

to

Suzan Glasser

(1), Sophie Silverman (2), Roy Partok (2), Sharon Glasser (2), Warren Galgut (2),

Meira Carno (4),

Barbara Shochat (3), Isobel Siegel (3), Roger Cleaver (3), Malka Hodes (4),Abraham Neiman (4), Samuel Neiman (4), Jimmy Bloede (5), Talya Melamed (6),

Martin Glick (7), Yonatan Kasorla (7),

Avi Gilad

(7),
Happy Anniversary this week to:

Sheila and Joel Ezra (3)
---
25th May 2019




We invited old friends from our days in Hofit, Alick and Rachel Ron, and Haim and Malka Lev, for dinner. We all left Hofit years ago but we still remember the good times we had there and the wonderful friendships we developed.

Granddaughter Amit Ron has a very cute new puppy, named Oreo. See picture here.

Happy Birthday this week

to

:

Alon Museri, Uzi Museri (25), Yonatan Zagnoev, Shira Zagnoev, Susan Glogauer (27); Noam Haiman (28), Daphne Lewis (28); Hylton Ezra (29); Selwyn Kahn, Gillian Ezra, Joanne Zagnoev (30); Andrea Neiman, Wilhelm Thiele, Alma Pashas, Lauren Meyerov (31).
No Anniversaries this week
---
18th May 2019





Happy Anniversary this week to:

Shimona and Avraham Tzukernik (21)

---
11th May 2019





No Anniversaries this week :



---
4th May 2019



Goldberg Family Tree and there is a picture of his immediate family here.

Happy Birthday this week

to

:

Debora Lazarus (4),

Yael Segoli

(4),

Tallulah

Wood (4); Jason Lewis, Jackie Marks, Marion Bloede, Noga Poupko, Oren Gordon (5), Daniella Guendelman, Jacqueline Lampert (6);

Raphael Klotnick

,

Talya Klotnick

(8);

Matar Nickel,

Joshua Meyerov,

Roni Karlsba

d, Edward Cleaver (9);

Steven Klotnick

(10)
No Anniversaries this week :
---
27th April 2019




Happy Birthday this week

to

:

Eitan Levy

(27), Rene Hock (28), Elizabeth Mynarski (28), Jacob Glogauer (29), Noam Amit (30), Wendy Kansky (30):

MAY -

Brian Galgut, Ariel Stennard (1),

Amit Nickel

,

Sarah Garbawy

, Russel Glasser (2);

Gail Nickel

, Miriam Santhaus (3);
Happy Anniversary this week to :

Lauren and Hilton Meyerov (29)

MAY -

Beth and Robert Jeffrey (2), Maytal and Adam Tal (3)

---
20th April 2019





Happy Birthday this week

to

:

Harry Schochat (21), Kari Mynarski (21), Remy Levin (24),

Joyce Bernstein

(24),

Zoe Segoli

(24), Arie Schochat (25), Ben Zion Poupko (25),

Racheli Gilad

(26), Yonat Partok (26)
Happy Anniversary this week to :

Efrat and Gal Shabtay (24), Bracha and Avraham Bolel (26)

---
13th April 2019






Happy Birthday this week

to

:

Leon Matz (14),

Charlene Engleberg

(14), Yaron Glasser (14), Noa Schwartz (15), Jodie-Beth Matz (15),

Na'ama Gilad

(16), Yael Schochat (16),

Saul Ginsberg

(17),

Keira Leibowitz

(17), Hanna Gordon (17), Rachel Zagnoev (18), Robert Cleaver (19)
Happy Anniversary this week to :

Vered and Aviv Ron

(14), Katherine and Dorran Galp (18)

---
6th April 2019





Happy Anniversary this week to :

Roslyn and Claude Hakim

(11)

---
30th March 2019




Happy Birthday this week

to

:

30/3 -

Alan Klotnick

, Gabriel Bloede, Morris Gordon 31/3 - Deryn Klein, 1/4 -

Oren Klaff

,

Rachel Kirschner

, Barney Gordon, 2/4 - Roni Gurland,

Issy Bacher

,

3/4 -

Richard Nickel

,

4/4 -

Itamar Levy,

Louis Glogauer, 5/4- Jessica Gordon, Ariel Moskovich,

Eloise Feinstein

, Sorrel Bolel, 6/4 - Dov Levin, Darren Klotnick
Happy Anniversary this week to :

31/3 - Alana and Saville Stern 1/4 - Ruth and Joel Geffen 4/4 -

Shira and Ali Bacher

, Haley and Adam Bacher,



---
23th March 2019





Happy Anniversary this week to :

24 - Tamar and Ari Taback 27 - Buna and Mula Friedman 28 -

Racheli and Avi Gilad 29 -

Shirley and Nathan Kansky

---
16th March 2019 2019


Granddaughter Lior Ron has finished her basic and special training in the army (see last week) and she has two stripes to show for it. Corporal Lior enlisted Granny Doreen to help sew her insignia on her uniform.


---
9th March 2019



---
2nd March 2019 2019



Happy Birthday this week

to

:

2- Annette Levy, Tina Gordon 3 - Giles De Millon, Dawn Zain 4 - Jane Glasser,

Nathan Kansky 5 -

Cecile Cotton

, Avichai Skoczylas 6 - Toni Hock , Mila Lazarus 7-

Amber Leibowitz

8 - Ezra Bortz
---
23rd February 2019



As can be seen from the picture above, we're in Lisbon, Portugal. Doreen and the grandchildren have accompanied me here where I am officiating at the European Mixed Teams Bridge Championships. They unwisely went to the opening of the bullfighting season. They left before they could take any pictures. Click here for pictures of the first two days in Lisbon.

No Anniversaries:
---
16th February 2019
We're back in Israel after visit to Antalya, Turkey for the bridge course, and preparing for next week when we visit Lisbon, Portugal where I shall officiate in the Mixed Teams European Championships.
We have a busy period between our trips - doctors's appointments, tax arrangements, garden upkeep, a couple of bridge commitments and lots of odds and ends around the house.

We will be taking two grandchildren, Maayan and Lotem Segoli, with us to Lisbon, and Doreen will show them around while I am busy. We thoroughly enjoyed our visit to Portugal just over two years ago. Doreen is looking forward to the visit. and is busy preparing an itinerary for them.

Happy Birthday this week

to

: 17 - Naama Yaniv

18 -

Joshua Leibowitz

, Philip Levin 19 - Bessie Freundlich , Jonathan Sklar,

Michele Berman 20 -

Joel Klotnick

, Yoav Or , Daniel Gordon, Naama Gordon 21 - Harel Gordon, Dikla Crutchi 22 - David Hock, Yali Or,

Yehoram Leshem, Daniel Silverman
---
9th February 2019

---
2nd February 2019

For the family dinner Doreen prepared varied appetizers: braised fennel, polenta cups with mushroom or avocado or shrimp filling, gravlax and roasted beetroot, and of course delicious home-baked baguette. The gravlax was excellent and she has added the recipe to the Recipe page. See the recipe here.
On Monday we fly to Antalya in Turkey for 6 days. I am organising an International Tournament Directors' Course there, with participants from 25 countries.
---
26th January 2019

We've had some medical ups and downs these last weeks and now we're more-or-less back to normal. Despite this, we had friends over for dinner a couple of times, and as usual, Doreen prepared delicious and innovative dishes. One of the dishes she prepared was braised fennel - you can read her recipe here.
Moran has posted part B of the Segoli visit to Madagascar with some fabulous pictures, read in Hebrew

and in

English.
It's school end of term, time for report cards,and so far they have been excellent. We are proud of all of you.

.


Happy Birthday this week

to

:

Ilai Levy (28th), Rafael Braverman Dvir, Mandy Gordon, Alex Hock (29th), Moran Segoli , Aharon Klotnick (30th), Eitan Haberman , Shai Geffen (31st); Anna Korbel, Jonathan Stern,

Stella Kahn, Kyle Kahn (1st February)

---
19th January 2019

We continued to enjoy London, its food and shopping. We had a most interesting visit to Bletchley Park near Milton Keynes where Alan Turing worked during the 2nd World War to decipher the German Enigma codes. We were amazed not only what he and his colleagues achieved but that over 10,000 men and women were involved at Bletchley. It remained a secret until the mid 1970's; today with mobile phones that would be impossible. We had lunch with long-time friend Shirley Poluck, whom we met when we first came to

ulpan

in 1965.

We returned to Israel on Tuesday. Last night we had dinner at the home of daughter Vered and Aviv, and were happy to again meet newly weds Jonathan and Alexandra, and Nadav Keyson, sons of Jose and David Keyson and grandchildren of our dear friends Hans and the late Lottie Reijzer.
---

12th January 2019

While in London we had dinner and chatted with good friends Bill and Marianna Pencharz. See picture

Happy Birthday this week

to

:

Candis Herr, Natalie Smith, Yaniv Arad, Raphael Cotton (5th), Julie Stern (7th), Kimberly Silverman (8th), Dyna Mynarski , Michael Haberman (9th), Mushe Kirsh (11th)
---
5th January 2019

While Moran was trekking we went to Midreshet Ben Gurion to help with the children. Maayan, for his birthday, wanted to bake a special cake. With a little help from Doreen he baked a delicious 3 layered chocolate and orange birthday cake for himself. See pictures.

We were very proud to see a front page picture and a lengthy and positive article in the Yediot Achronot newspaper about our good friend Morris Kahn and his encouragement and financing of Israel's forthcoming launch (next month) of a spaceship that will land on the moon. The article is in Hebrew and can be accessed here.

In a few days we are flying to London for a week. We'll meet some old friends, including Frankie Klaff (see Goldberg family tree) and Dave Rothschid who will be visiting at the same time, and see a few plays, and just generally enjoy London.

Happy Birthday this week

to

:

Candis Herr, Natalie Smith, Yaniv Arad, Raphael Cotton (5th), Julie Stern (7th), Kimberly Silverman (8th), Dyna Mynarski , Michael Haberman (9th), Mushe Kirsh (11th)
---