January 21 - Dinner with some Reijzer grandchildren
We had dinner at daughter Vered's home and were happy to again meet newly married Jonathan and Alexandra Keyson , and Nadav Keyson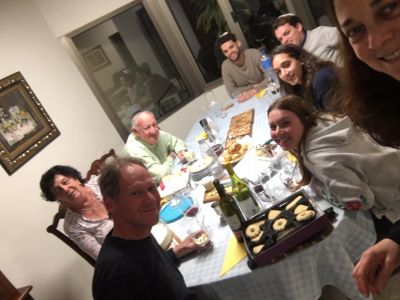 ---
January 2019 - A quick visit to London
Doreen and I spent a week in London and were happy to see some old friends and relatives again.
We enjoyed meerting and having lunch at TPT our favourite Chinese Restaurant with long-time friend Shirley Poluck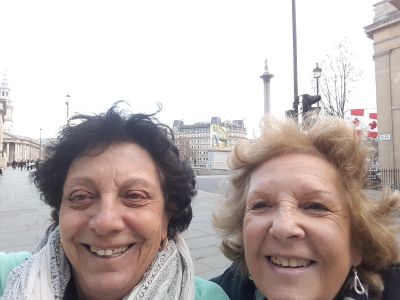 We visited Bletchley Park where, during the war, Alan Turing and others developed the codebreaking machine, the Bombe, to break the German codes generated by their Enigma machine. The move
The Imitation Game
was based on this.
It was a fascinating and worthwhile visit.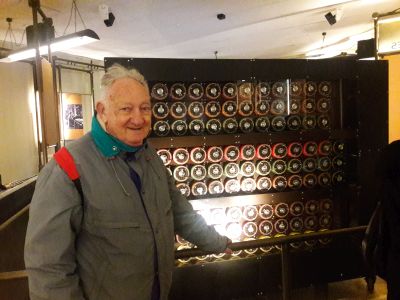 In front of a full-size model of the Bombe
We had dinner with Marianna and Bill Pencharz in a Polish Restaurant they used to frequent many years ago, and we all enjoyed the traditional Polish-style food.
Bill was President of the European Bridge Leauge when Eitan restarted his bridge career some 20 years ago. Doreen and Marianna became very friendly and
traveled to Timbuktu together
. We have remained good friends for a long time.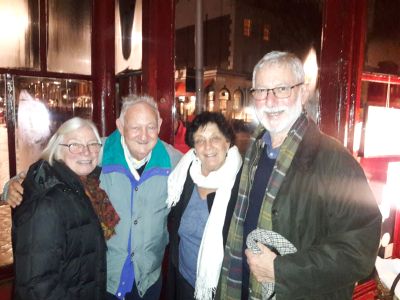 Frankie was one of Doreen's best friends before any of us were married, and when Frankie married Eitan's cousin, Vivian Klaff, that only cemented the friendship. (see
Vivian's memorial page
.). We were also friendly with Dave Rothschild before any of us were married , and when Dave and Frankie married a few years ago the close friendship between the four of us just came naturally.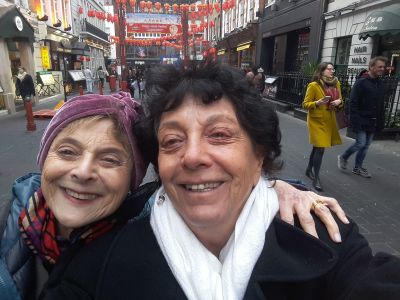 ---
December 2018 - January 2019: Moran's trek in Ethiopia
Son Maayan Segoli returned this morning from a six day trek with 2 friends, Eran and Kagan, in the Simian Mountains of Ethiopia. He reports a wonderful experience, including seeing the unique Gelada monkey ("bleeding heart monkey") found only in Ethiopia.