Danielle Hagit Ron
Dani is our oldest grandchild. She was born in New York on September 30, 1995.
The name "Hagit" is in memory of her grandfather Haim (Aviv's father) and her great-grandmother Gertie/Gittel (Doreen's mother).
She spent two years in Paris, and then returned to America. In September 2004 she came with her family to live in Raanana in Israel.

Click here to go to Doreen and Eitan's home page.
Click here to see Dani's family tree

More pictures of Dani can be seen on the page of sister
Lior
---
October 2018 - Dani is back!
Big Surprise of the Week - Granddaughter Danielle Ron returned to Israel after her long stay overseas.
After spending nearly two years working in California and then touring South America, Dani returned to Israel, perhaps for a short visit, perhaps for a long stay. We were not told she was coming back now - Dani wanted to surprise us - and she succeeded. We went for dinner at the Rons to meet long-time friends Patisa and Jens Rasmussen who are visiting from Denmark. Then there was knock at the door and, Surprise! Dani entered!
See
This Week's Picture Archives
and sister
Lior's page
for more pictures.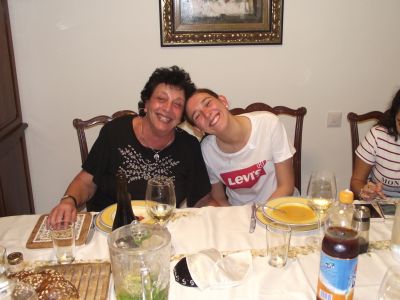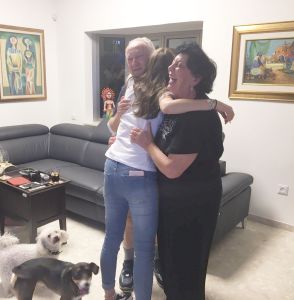 ---
September 2018 - Still in South America - Peru, Argentina .....
Our adventurous Dani with a group of friends in Peru; and with a group she joined on a survival adventure (living off the land, only taking clothes and sleeping bag!)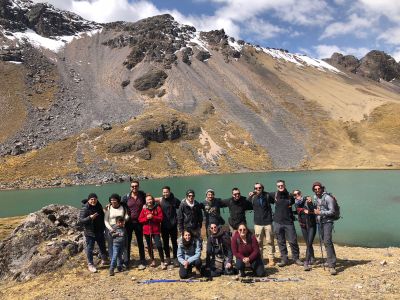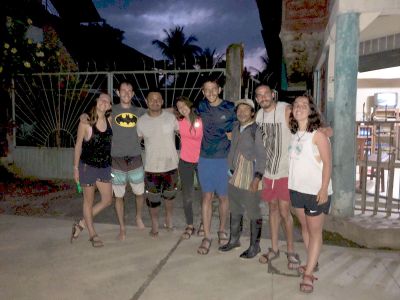 A beautiful woman in beautiful scenery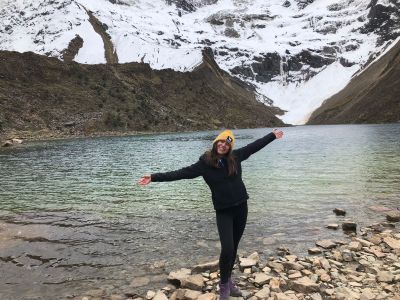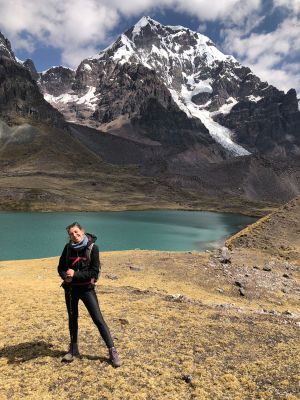 In Argentina Dani was joined by parents Vered and Aviv and sister Lior for a family reunion and continuation of her trip, this time with her family. (
Pictures here
)
---
August 2018 - Dani in the Galapagos Islands II.
Before continuing her South American trip to Peru, Dani sent us this terrific photo of her watching a march of marine iguanas. When we visited the Galapagos it was soon after a disastrous "el niño" causing sea currents that led to "warming of the ocean and reduction of the cold nutrient-rich water that sustains large fish populations" (Wikipedia), and the marine iguanas we saw, that were still alive, were thin and emaciated and not strong and plump like those in Dani's picture.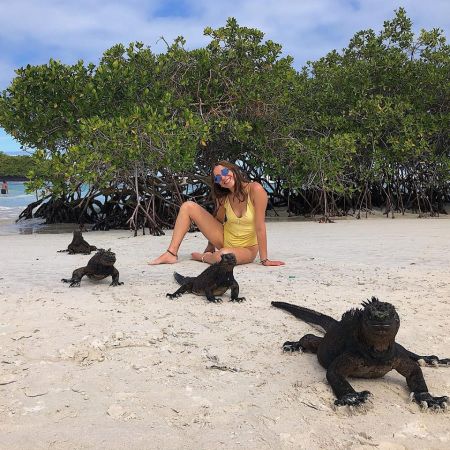 ---
August 2018 - Dani in the Galapagos Islands.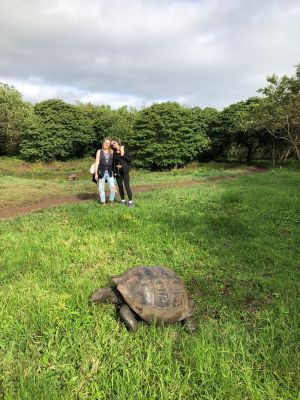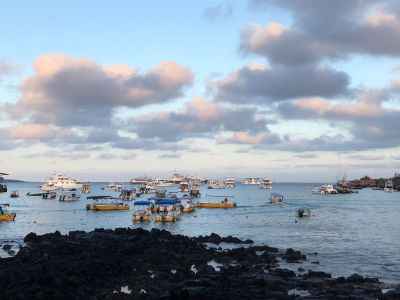 ---
July, August 2018: Dani continues her South American trip. She visited Quito in Ecuador and straddled the equator.
See picture.
---
June 2018 - with Guy at Lake Tahoe
Dani has finished working in the USA and next week she will start her South American tour with friends by travelling to Mexico.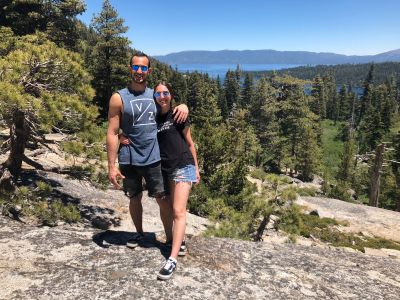 ---
February 2018 - On holiday in Hawaii with her boy friend Guy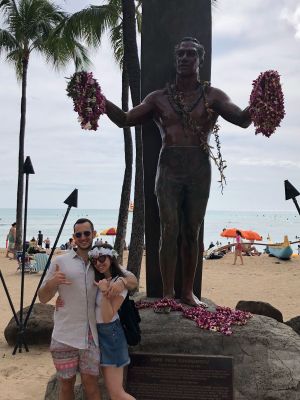 ---
January 2018 - 23rd Levy Family Reunion
Danielle is currently working in the States. The family took advantage of Danielle's visit to Israel to organise a family reunion. There are pictures of Danielle and all the family here.

---
January 2018
Dani came to Israel for a home visit. See picture. She will return to California at the end of the month.

---
December 2017
A sunny day in winter in Sacramento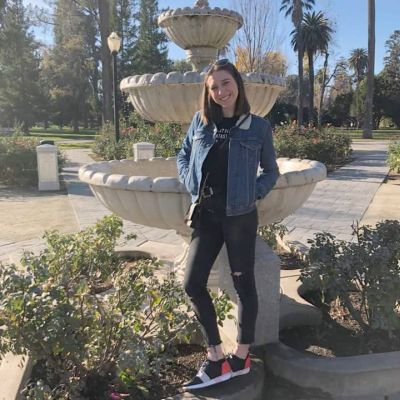 ---
September 2017 - Vered visits Danielle in USA
Mom Vered and Dani meeting up on Vered's visit to the USA and by all accounts they had a marvelous time tofether


---
July 4th 2017 - Danielle celebrates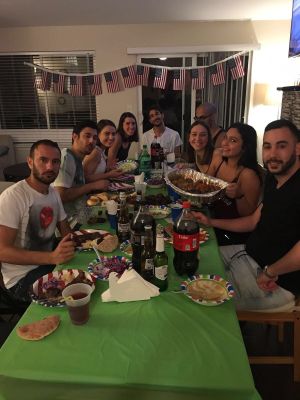 When in

Rome

America ........
Danielle celebrates July 4th in Sacramento California with some friends.

---
March 2017 - Dani visits San Francisco

Danielle took a day off from work in Sacramento to visit nearby San Francis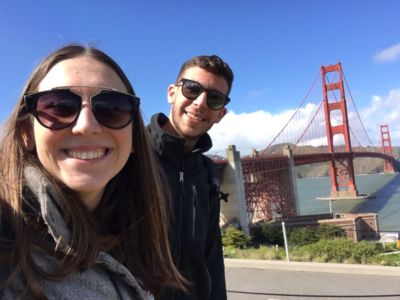 ---
January 2017 - Dani is off to USA to work
Good luck to granddaughter Danielle who has gone to Sacramento USA to begin working there. Danielle is a US citizen and wants to try her luck there before making a final decision on what she wants to do.
Saying goodbye to mom Vered, Dad Aviv, sister Lior and of course to Tuli.

See also this picture.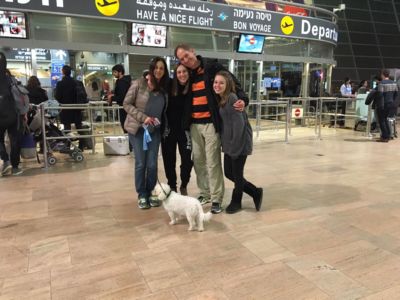 .
---
December 2016 - Chanuka
Click here for some Chanuka pictures.

---
December 2016 - A visit to Prague
Dani spent a few days in Prague, Czech Republic, enjoying her visit with some friends, and exeriencing the Christmas atmosphere there.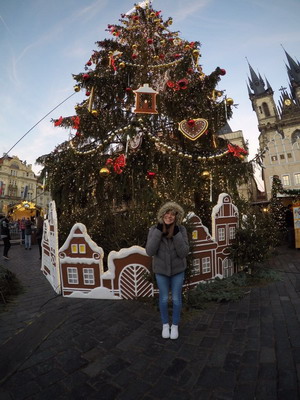 ---
November 2016: Free at last! Dani's last day in uniform after serving for two years in the air force.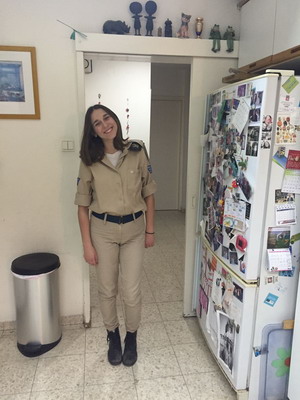 ---
October 2016 -

Rosh Hashanah

at Midreshet Sde Boqer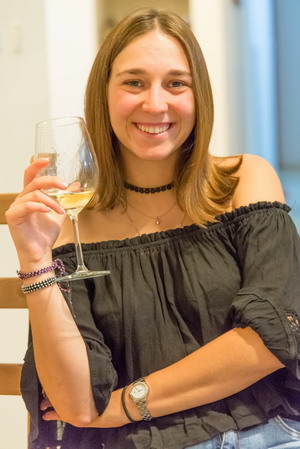 ---
September 2016 - Dani is 21 !

Congratulations to granddaughter Danielle on her 21st birthday. We joined Vered, Aviv, and Lior to celebrate Dani's birthday at Vong, a Vietnamese Restaurant where we ate tasty meals - vegan for Danielle and Lior, and "normal" for the rest of us.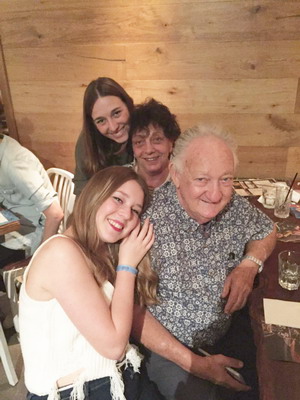 ---
August 2016 - Dani receives another stripe


Congratulations to Sergeant Danielle Ron!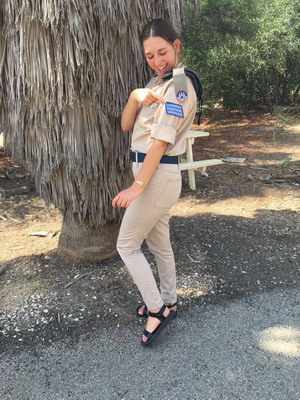 ---

August 2016 - A few days on Kos with sister Lior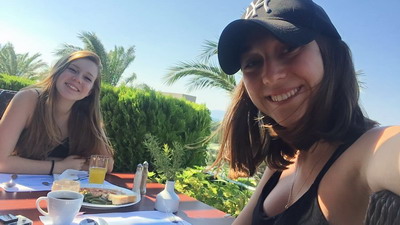 Lior and Dani enjoy breakfast on the Greek Island of Kos.

---
August 2016 - 100 days left ...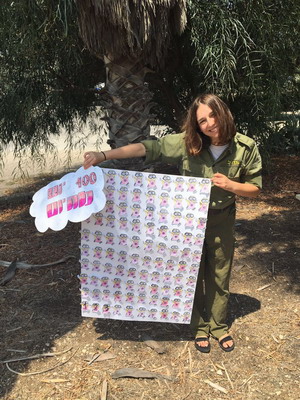 ---
July 2016 - Dani cuts her hair

In June 2013 Dani cut her long long hair and donated it for wigs for needy cancer sufferers. She's grown her hair for three years and this week again had her hair cut for the same worthy cause.
(Sister Lior also followed her big sister's example a few years ago.)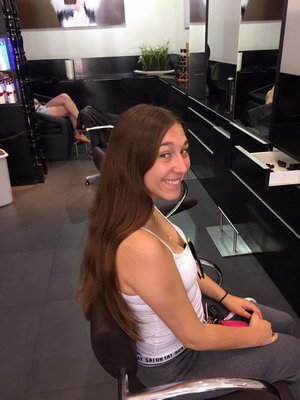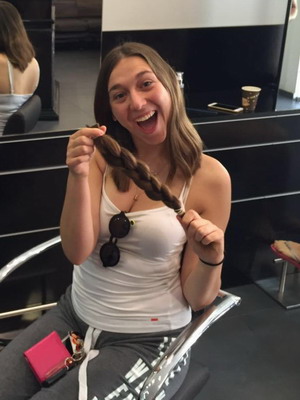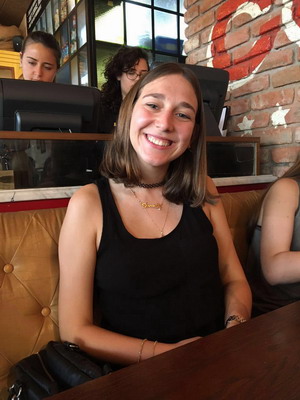 ---
June 2016 - Dani is a

taglit

guide

Granddaughter Dani was chosen to be one of the Air Force's representatives accompanying youth visiting Israel on a

taglit

tour, which aims to get American Jewish youth acquainted with Israel. Looks like she's enjoying it!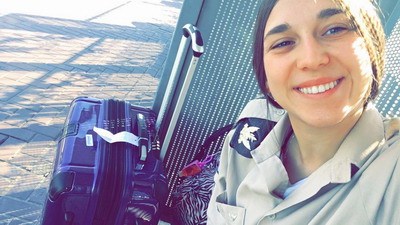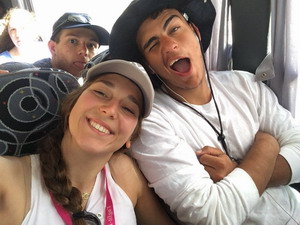 ---
October 2015 - Against Animal Cruelty

Granddaughter Danielle attended her first mass demonstration last week when she took part in a large demonstration in Tel Aviv against cruelty to animals.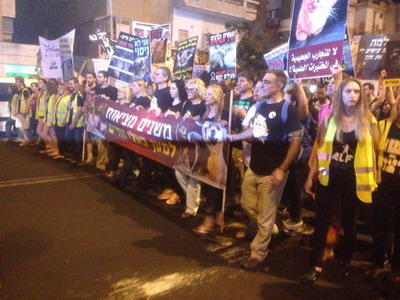 ---
September 30, 2015 - Dani's 20th birthday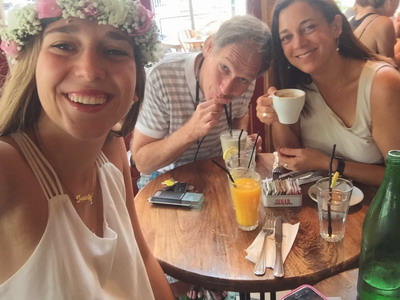 ---
September 2015 - Dani sprains her arm - some holiday!!

The Rons enjoyed a few days on the island of Lindos in Greece. (see picture). Unfortunately granddaughter Danielle fell down some steps and badly strained her arm which was put in a splint. Dani's holiday is now a "no movement, no swim" one.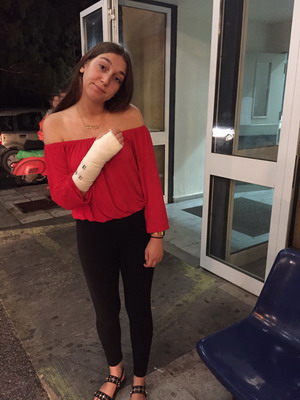 ---
August 2015 - So sad!
All the cousins are enjoying themselves, but Dani has to stay on base - so sad , but .........................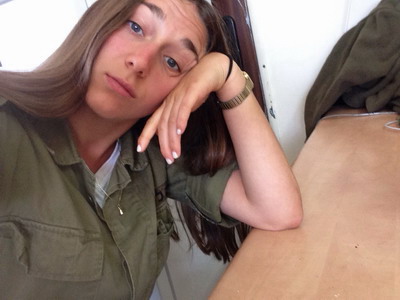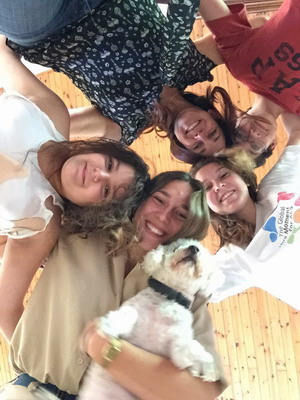 ............................. but compensation was soon to come. She came home a couple of days later in time for a group hug with Mom Vered, sister Lior, cousins Itamar and Ilai Levy and of course Tuli.

















---
May 2015 -

Shavuot

greetings from the Air Force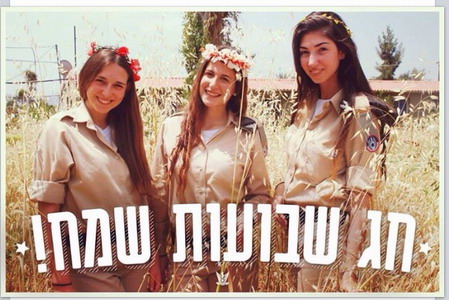 Dani (on the left) on the Airforce 'Happy

Shavuot

Holidays' greeting.

---
May 2015 - Dani's Vegan birthday cake

Dani made this cake for a friend who observes a vegan diet. It is composed entirely of fruit.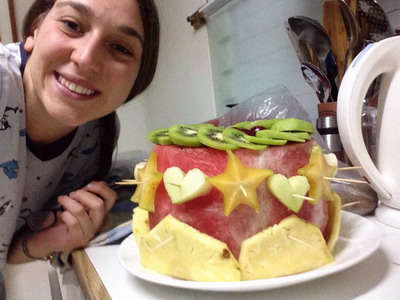 ---
April 2015 - Mom amd Dad visit Danielle at her air force base.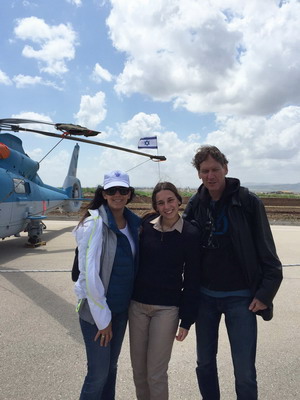 ---
March 2015 - A visit to the Nickel girls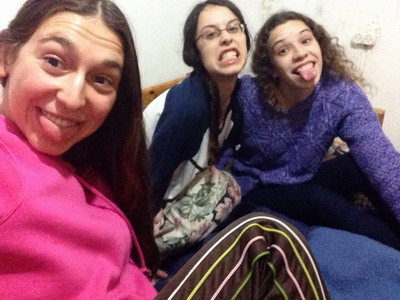 Daniel's base is close to where Louis and Etti Nickel live. Dani took the opportunity of a short break to visit her cousins - and good friends - Gali and Amit.

---
November 2014 - In army uniform
At the Recruitment centre, saying goodbye to mom, dad and sister, before before receiving her uniform, Then a day at home before she's OFF to the army. Oh, those baggy clothes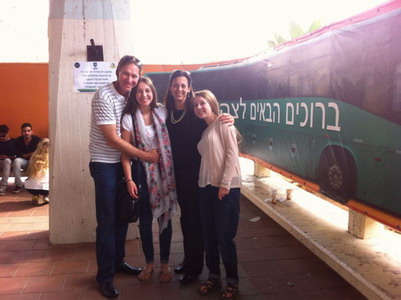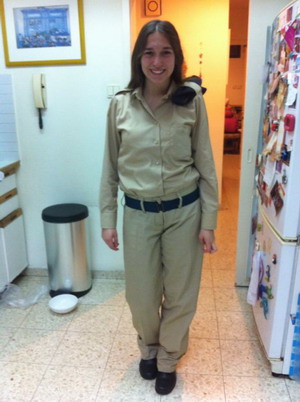 ---
November 2014 - At the wheel!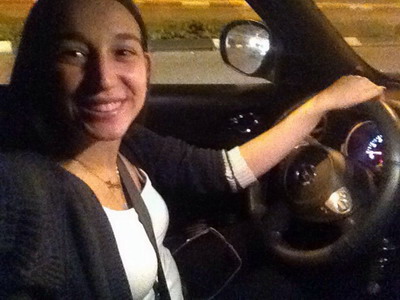 ---
October 2014 - At Lotem's 9th birthday

We celebrated our granddaughter Lotem's 9th birthday at her home in Midreshet Ben gurion. She invited her new friends to celebrate with her. The theme was "Animals" and the girls had a wonderful (and noisy!) time. Here is a picture of Granny Doreen with her oldest (Danielle) and youngest (Zoe) grandchildren. There are more pictures on Lotem's page and This Week's Picture.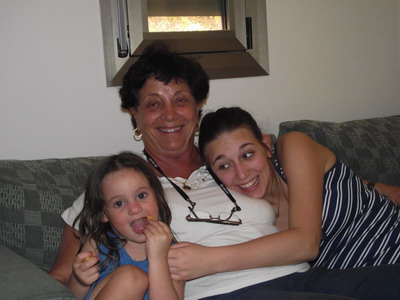 ---
October 2014 - Enjoying a bicycle ride in Slovenia

The Ron family - daughter Vered, Aviv, Danielle and Lior are touring Slovenia and Croatia in an RV (recreational vehicle, motorhome). From reports so far they are having a fantastic time. There are some more pictures of the family here and here and on the page of Lior.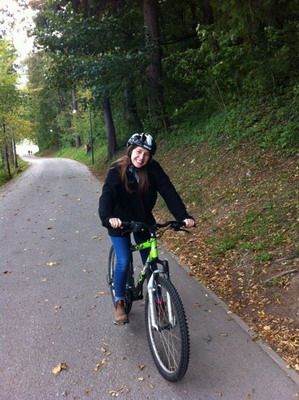 ---
September 2014 - Helping Granny prepare the

Rosh Hashanah

meal

Dani is now a

gefilte

fish and

kneidlach

expert!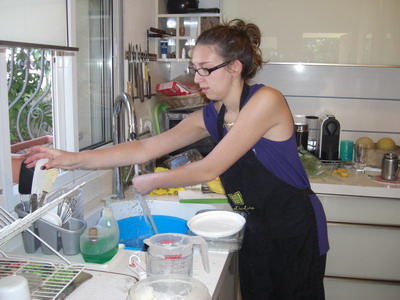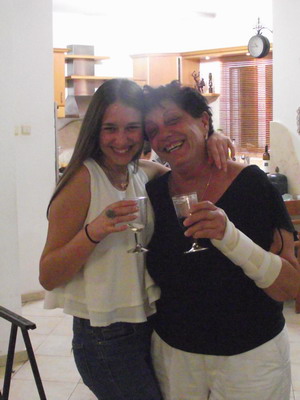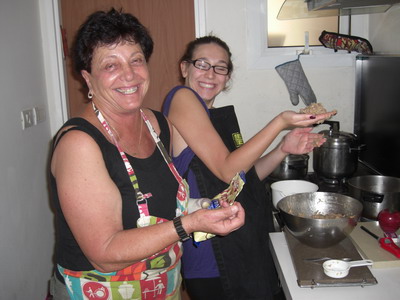 Click here for some more pictures of

Rosh Hashanah



---
September 2014 - Off to USA with mom Vered.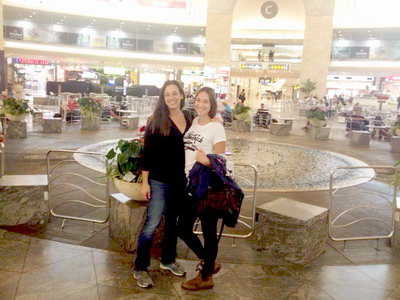 At the airport, ready for a US vacation

---
April 2014 - Passover in Eilat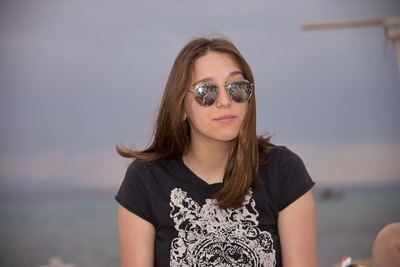 Click for more pictures on the pages of miscellaneous pictures, and Amit and Ilai.

March 2014 -

Purim

.
Click here to see

purim

pictures of Dani the rest of the family.

---
December 2013 - 19th Family Reunion


We celebrated the Segoli visit to Israel with a family reunion at the desert resort of Ein Gedi, and also welcomed Zoe to the family.


We climbed Massada, went on a tour of the Dead Sea Salt Works, hiked in Nahal David, and most important of all had a great time together.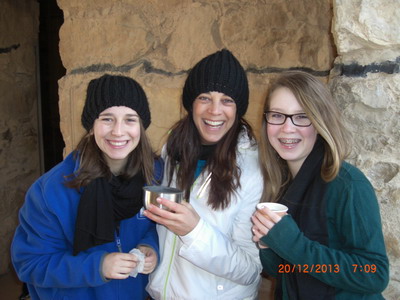 Danielle, mom Vered, Lior Ron
More pictures of our Ein Gedi weekend are on the pages of Lior, Itamar, Amit, Ilai, Maayan, Lotem, Zoe, and the Miscelleaneous Activities page.

---


November 2013: With mom and friend in Jerusalem

Dani enjoys a break from her "Year of Service" with Mom and a friend at a restaurant in the

Machaneh Yehuda

market.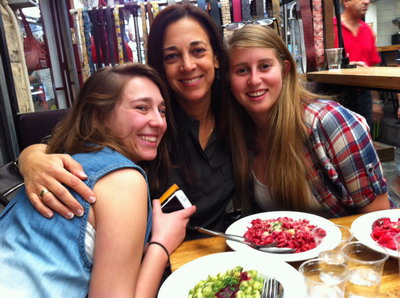 ---
September 2013: Dani is 18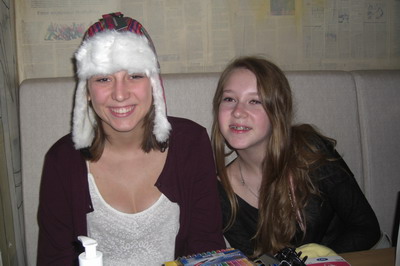 Celebrating Dani's 18th birthday - 18 presents including a winter hat


Dani's best: drinking Vietnamese soup from the bowl !
See also Lior's page and Archives.


---

September 2013: The Rons spend the

Sukkot

holiday in Eilat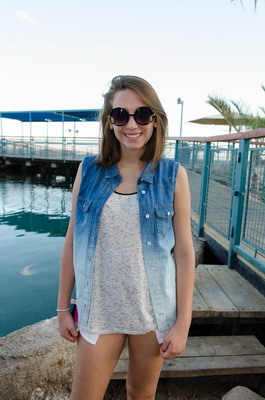 ---
September 2013 - Celebrating

sukkot

in the

sukkah

in Raanana - decorated by Lior, Danielle and the Eilat Levy Kids.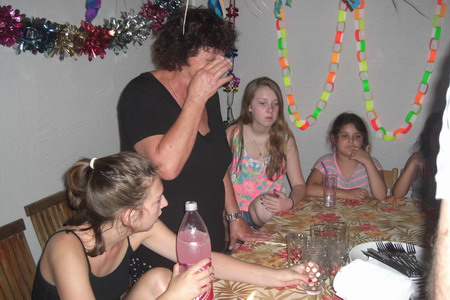 See also Lior's page and Archives of This Week's Picture.

---
August 2013 - Danielle's going-away party



Last Saturday evening we had a farewell party for granddaughter Danielle who is volunteering for a year on

Shnat Sherut

(one year community service)

before her compulsory army duty. She will be leaving home to stay in an area to help less-privileged children, helping at school in the mornings, and with after-school activies at the community centre in the afternoons. We know it won't be easy but we are confident she has the character to succeed. We are proud of our granddaughter and wish her luck and success in the coming year.

More pictures on sister Lior's page.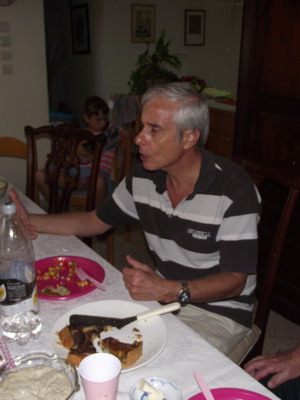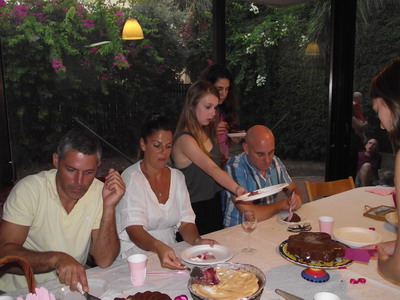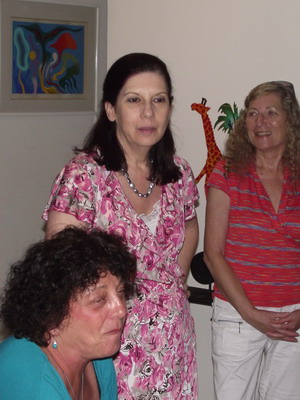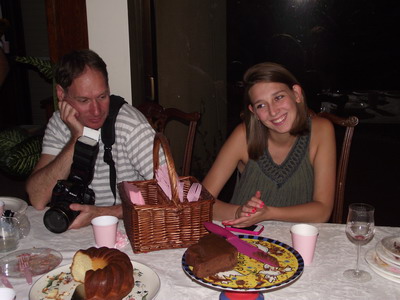 Shuki, a very close friend of Aviv. Yahel Braverman with partner Donny Dvir and Shai Aroya, niece Denise's partner. Orit, Aviv's sister makes an emotional speech while another sister Edna looks on.


---
July/August 2013 - On a family cruise in the Mediterranean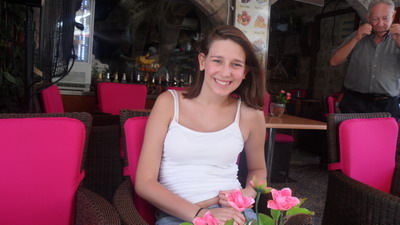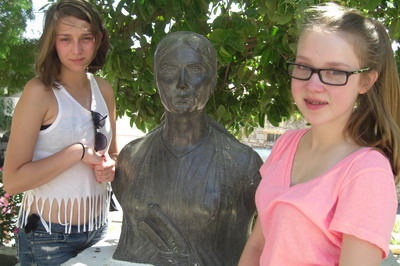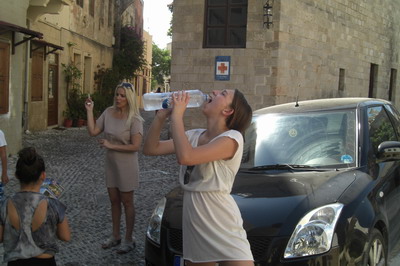 ---
July 2013 - Preparing for the prom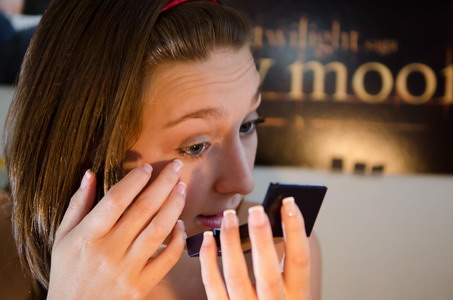 Dani makes sure that every little
is in place for the traditional high school prom. Click here for another picture.


---
June 2013 - Dani cuts her hair.

Our grandaughter Danielle Ron has just finished her matriculation exams and decided to cut her beautiful long hair and donate her hair to make wigs for women who need cancer treatment and can't afford wigs.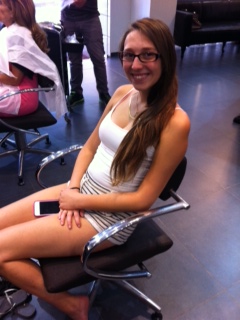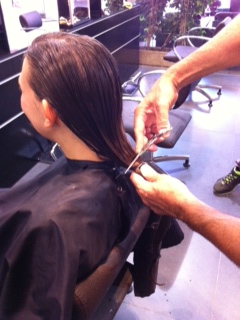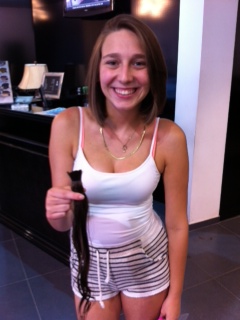 ---
June 2013: At dinner celebrating Granny Doreen's birthday.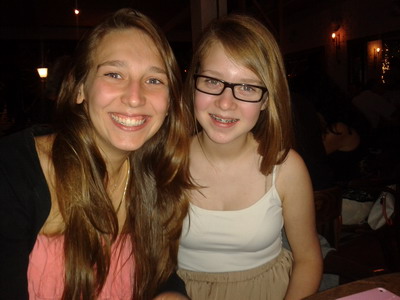 Not only a lovely picture of lovely granddaughters, it's also doreen's first picture taken and emailed from her smartphone.

---
Chanuka 2012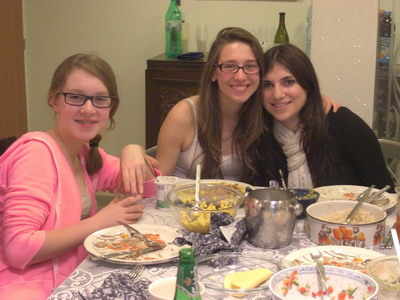 Danielle celebrating Chanuka with sister Lior and second cousin Jenna Cotton from South Africa.

More pictures here (with sister Lior), here, (lighting the candles) and here (This Week's Picture archives..)

---
August 2012 - 17th Family Reunion - Eilat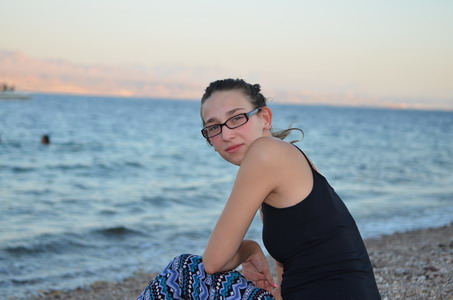 For more pictures of the Levy Family Reunion see the pages of : Lior, Itamar, Amit, Ilai, Maayan, Lotem, Zoe, 17th Family reunion, Picture of Week archives

---
May 2012 -

Shavuot

with Sarah Olkienitski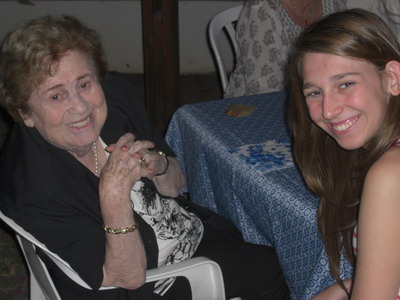 ---
December 2011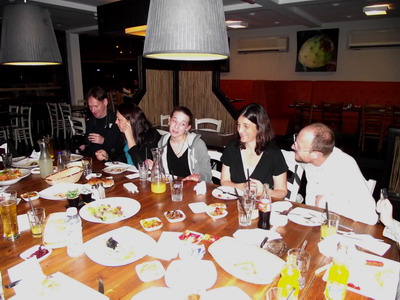 At the family reunion in Eilat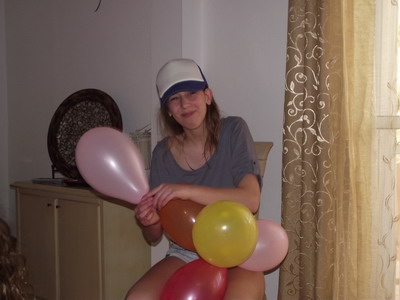 Preparing balloons for Maayan's birthday

---
2011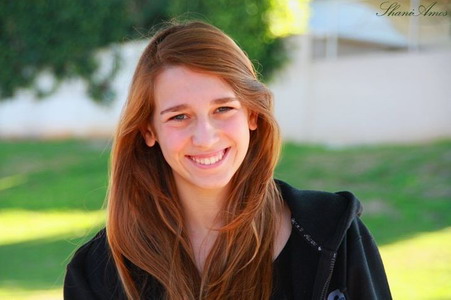 ---
September 2011 - The Ron girls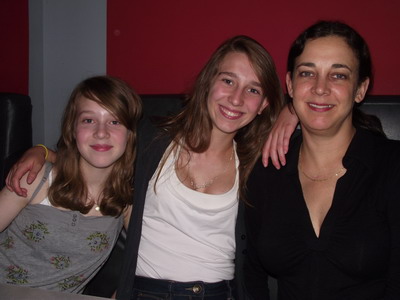 ---


September 2010 - Rosh Hashanah
We celebrated Rosh Hashanah at home with the Rons and the Aviv Levys. As usual the food was delicious, the company great and (despite overseas competition and efforts from Itamar, Danielle and Ilai, Lior won the shofar blowing competition again.)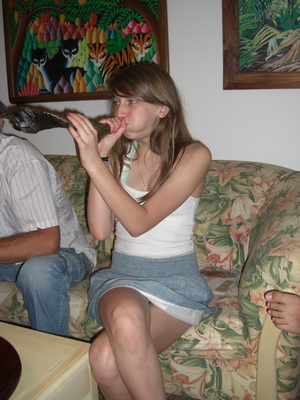 ---
July 2010 - Some pictures of Danielle and Lior (click here) taken by Aviv Ron.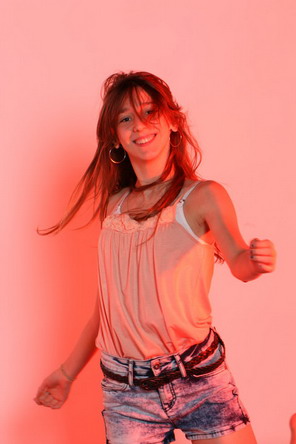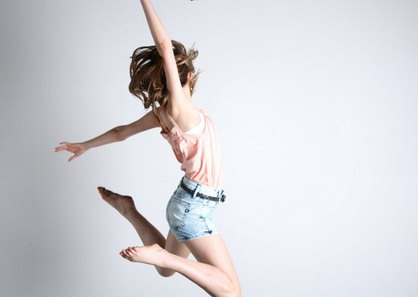 ---

June 2010: Celebrating Granny Doreen's birthday on the beach.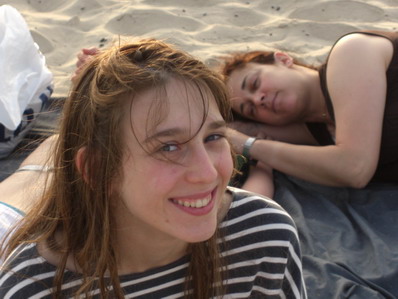 For more pictures click here.

---
June 2010 - At the Bet Yanai beach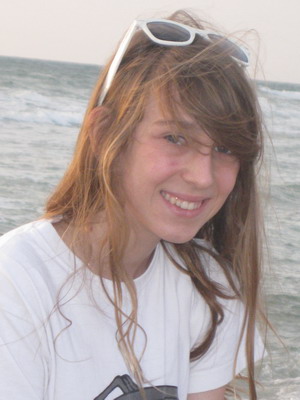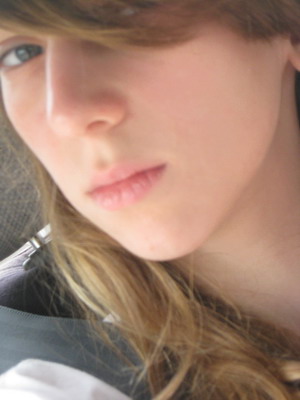 ---
Saba Eitan's 70th birthday
Not only Saba Eitan's birthday, but also a chance to see uncle Moran on his visit from California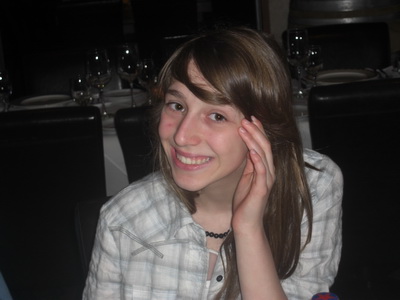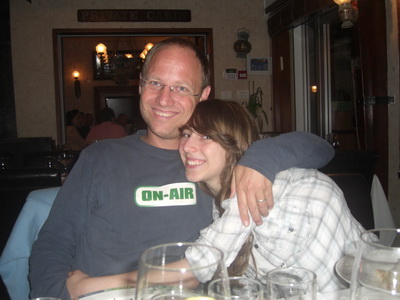 See also This Week's Picture, Lior's page, and 2010 Events page.

---
February 2010 - Purim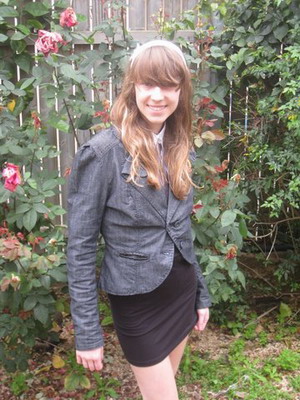 Danielle dressed as an English schoolgirl

---
Hanukka 2009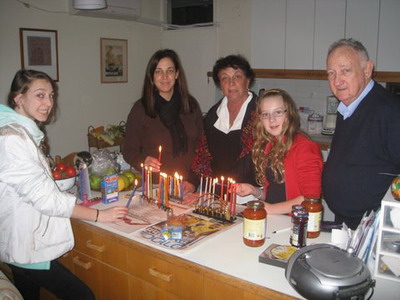 ---
August 2009- holidaying in Analya, Turkey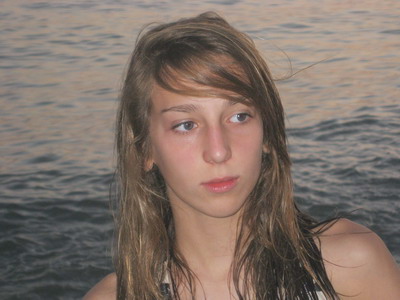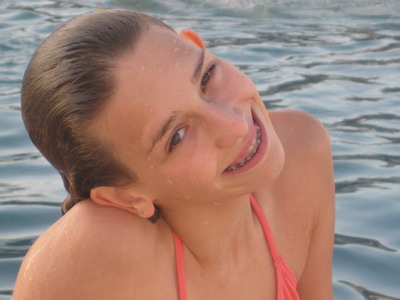 ---
27 December 2008 - Maayan's 5th birthday party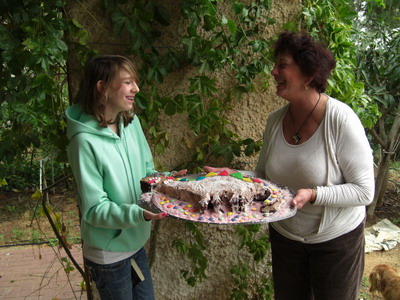 Dani and Granny Doreen baked this special dinosaur cake for Maayan's 5th birthday.
For more pictures see the pages of Itamar, Maayan, Amit and Lotem.

---
October 2008 - As part of Lotem's 3rd birthday celebrations, the family went on a hike in the area of the Yerucham Dam, in the Negev Desert.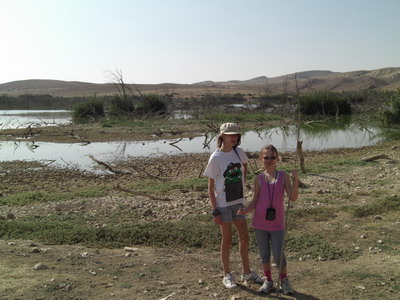 Dani with sister Lior at the Yerucham Dam.
---
October 2008 . During

sukkot,

Dani joined the family on a family dive in the Red Sea. See This week's Picture and 2008 events.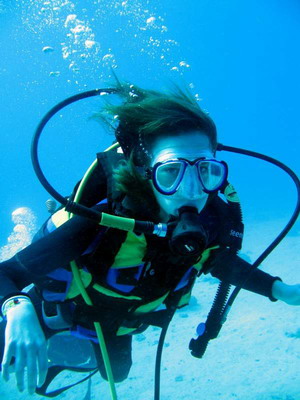 ---
October 2008 - cycling on Yom Kippur


Traffic comes to a stop on Yom Kippur in Israel, and in some areas many take advantage of the streets empty of cars and go bicycling. The Ron family went on a trip - Vered on roller blades and the rest on bicycles - visiting friends along the way.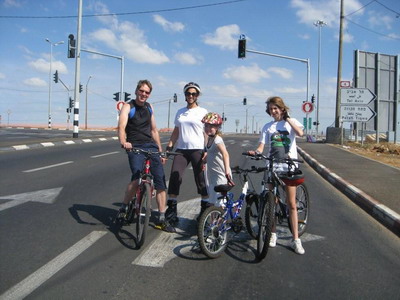 ---
April 2008 - Learning to dive with uncle Aviv.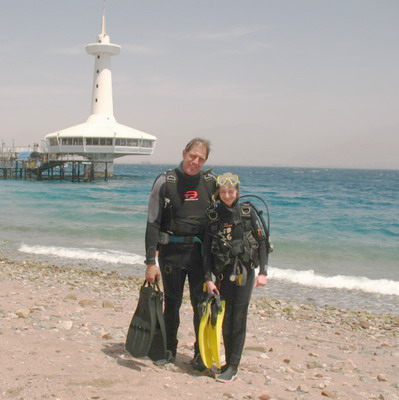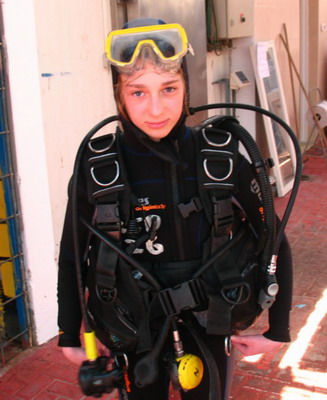 ---
March 2008 - Purim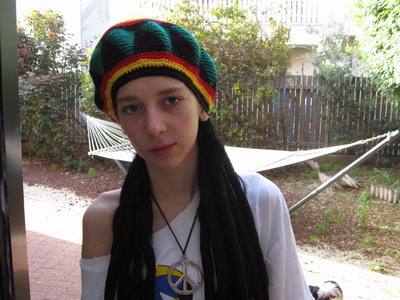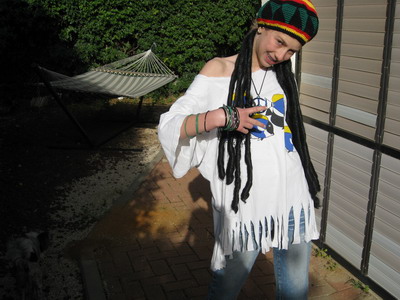 Click for more Purim pictures.
---
Dani went on a two day school hike finishing about 2 hours before she was due at the airport for her flight to the USA. Doreen and I picked her when the hike finished., and took her home to complete her last minute packing before thre flight.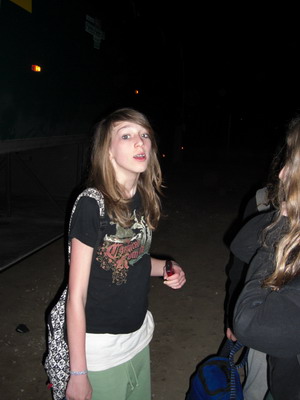 ---
February 2008
We took Danielle with us and spent a short but enjoyable weekend in Eilat with the Eilat Levys.
See more pictures on the pages of Itamar, Amit, and Ilai; and also at This Week's Picture.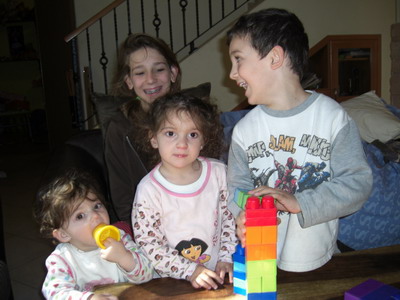 ---
<>January 2008 - Maayan's 4th birthday party
We celebrated Maayan's 4th birthday during a weekend in Sde Boqer. Friday night was Sushi night, with everyone trying their hand at rolling sushi; on Saturday we went for a hike in Nachal Zin and then had lunch together.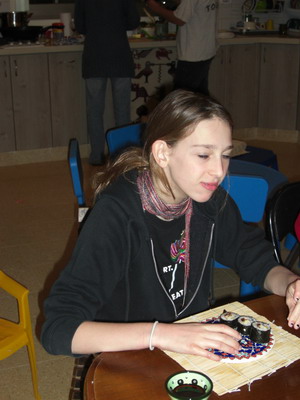 Click here for more details and lots of pictures., and here for This Week's Picture of 5 cousins bathing together.
There are also pictures on the pages of Lior, Itamar, Maayan and Lotem.

---
November 2007 - Segoli Housewarming party in Sde Boqer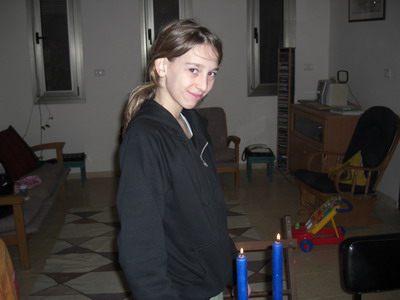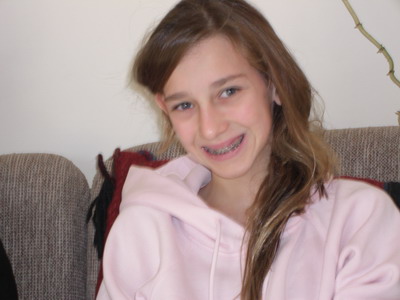 ---

May 2007 in Eilat for Shavuot. Entertaining (?) us with song and drum; and being a wonderful big cousin to Ilai.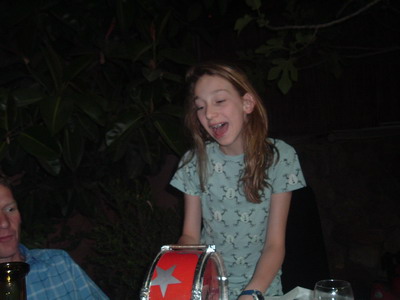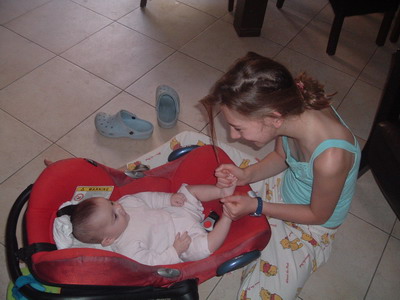 ---
April 2007 - with saba Eitan on his birthday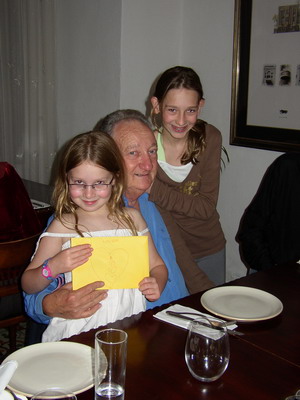 ---
April 2007
The Segolis stayed over on 2nd Passover eve and Dani and Lior also slept over. The the next day we had a lovely time in Caesaria with the Segolis and Danielle and Lior.
( See also the pages of Lotem, Maayan and Lior, and the picture of the week.).
Caesaria is very interesting and both the girls were interested in what they saw. The highlight, though, was the "big foot".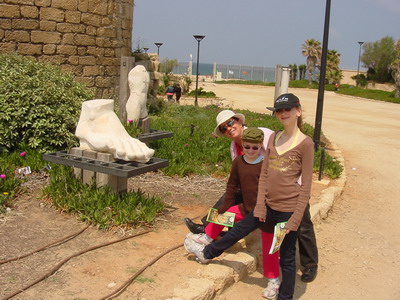 ---
April 2007


Pesach

in Eilat with the family, singing from the

haggadah.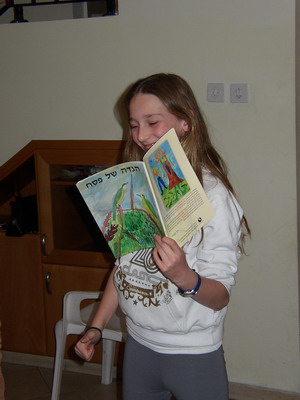 ---
March 2007
Danielle having her portrait painted by long-time family friend and well-known artist, Maureen Fain.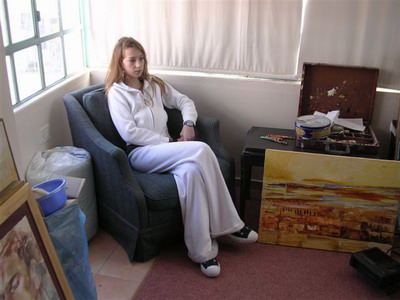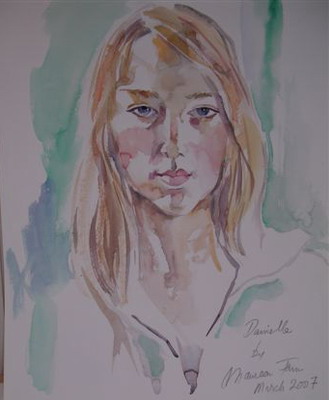 ---
December 2006 - Dani on her bicycle (with sister Lior)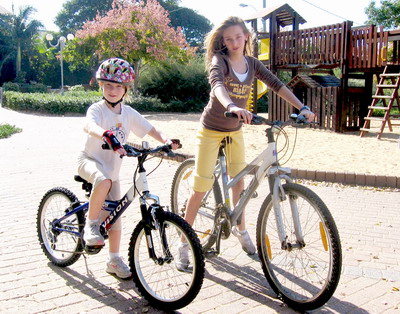 ---
October 2006 - Dani's birthday cake
For Dani's birthday party for her friends, Vered, Aviv and cousin Denise baked her a special guitar cake. It not only looks good - it looks delicious!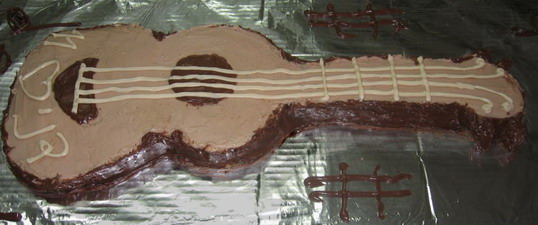 ---
April - May 2006


Nature girl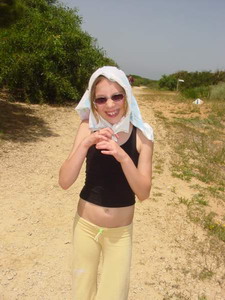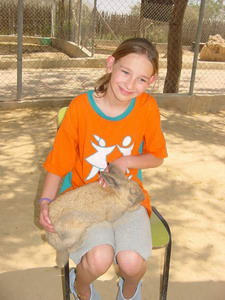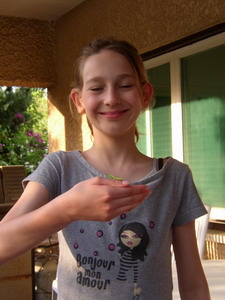 With cousins Denise and Lotem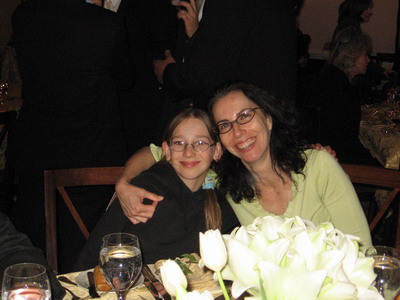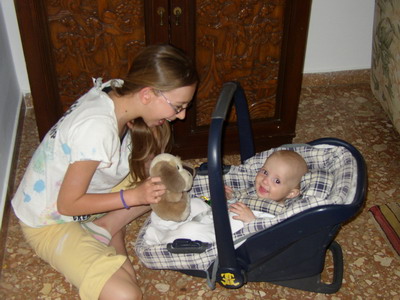 Shavuot 2006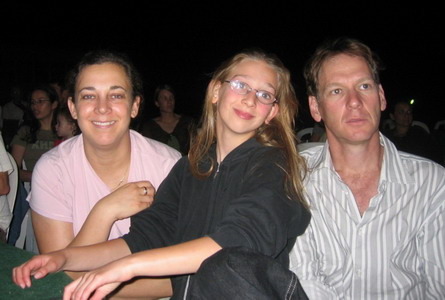 ---

August-September 2005: A week's visit to the beautiful Greek Island of Zackynthos, getting back just in time to prepare for school (5th grade this year) with sister Lior who is just starting school in Kita aleph - grade 1.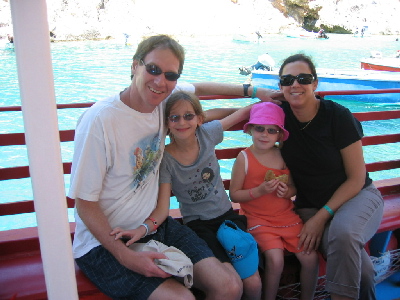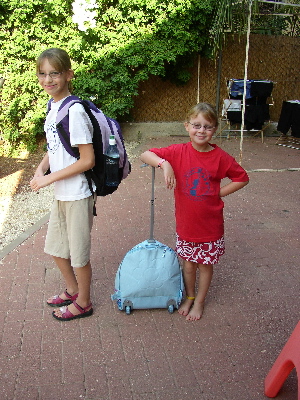 ---
August 2005
Visiting the Monkey Park. It's fun to climb walls, and also to give a kiss to cousin Maayan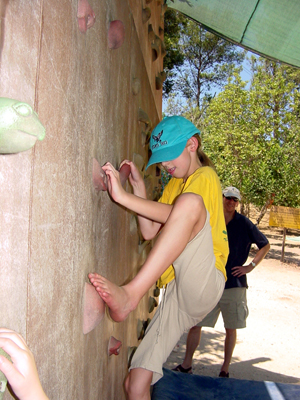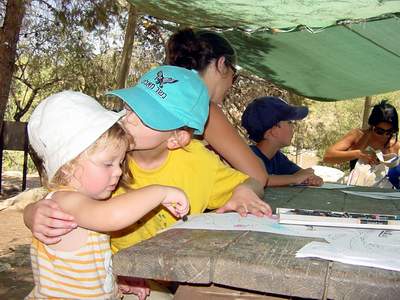 ---
Underwater! July 2005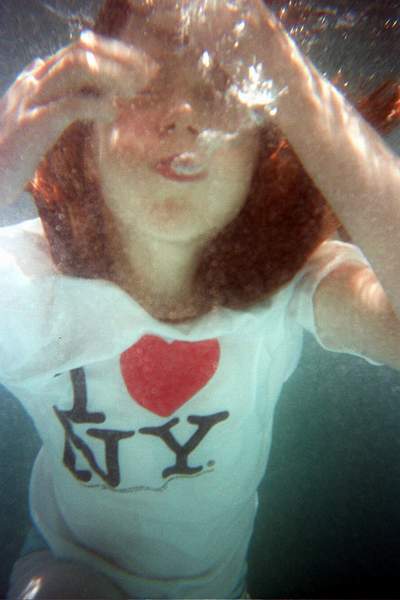 ---
Dani and friends - end of the school year - June 2005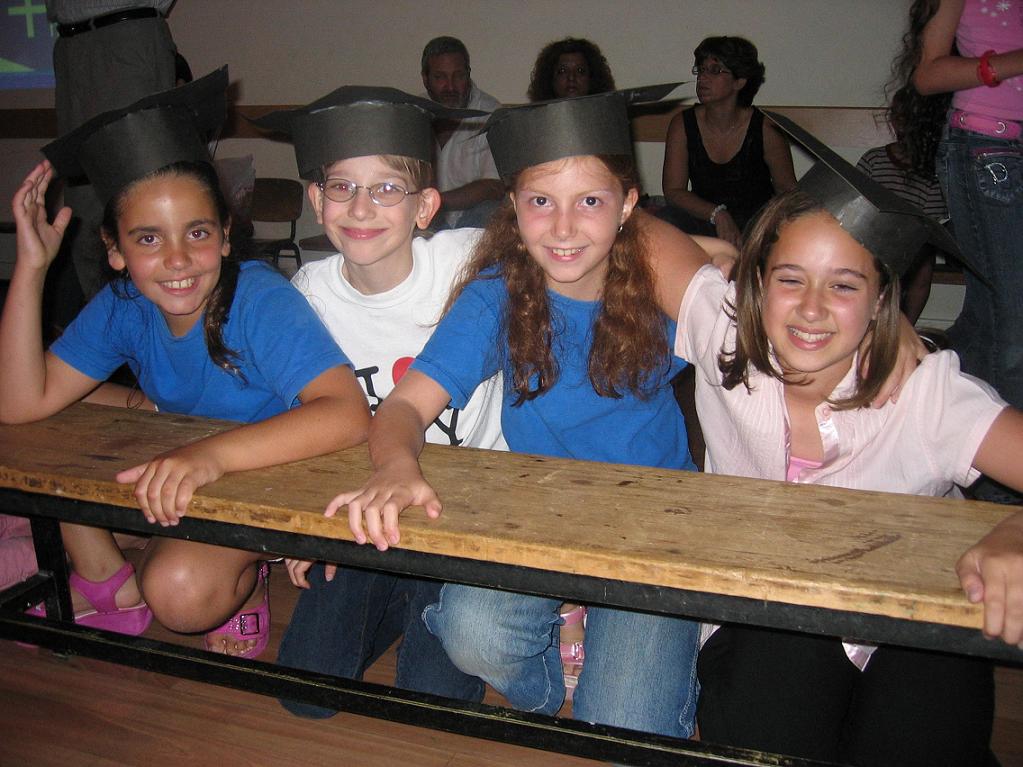 ---
A visit to New York - June 2005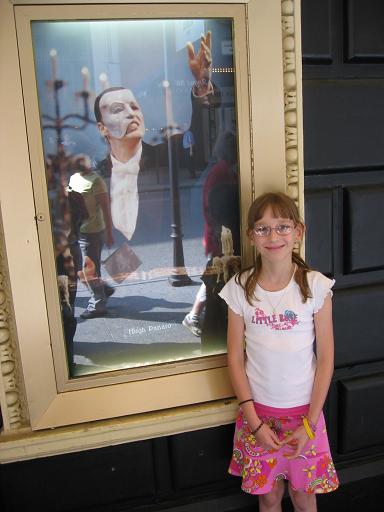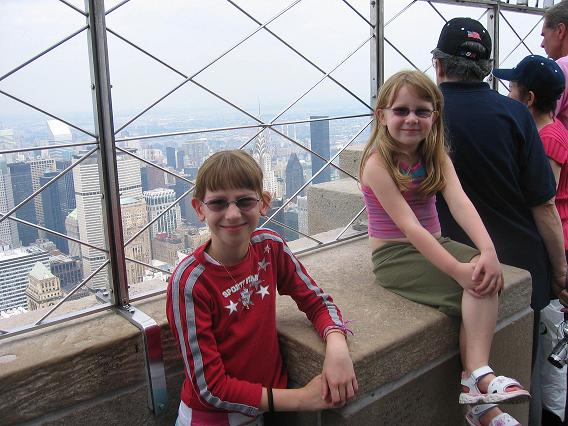 ---
April 2005 - A visit to the Agamon Reserve and Rosh Pina, with the Segolis and Saba and Granny.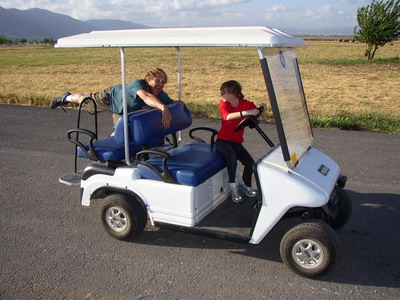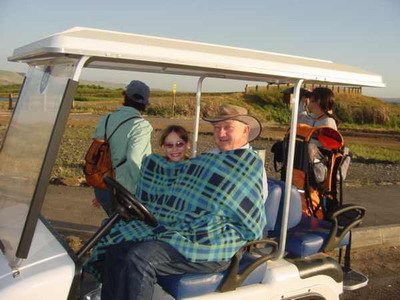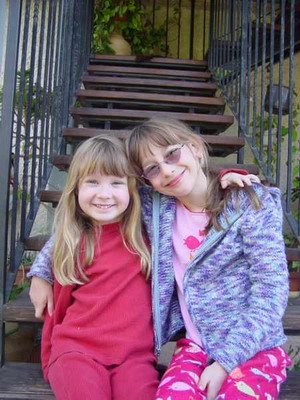 ---
December 2004:
Chauka at Shuli and Eitan Haberman's house; and helping Granny make and serve profiteroles.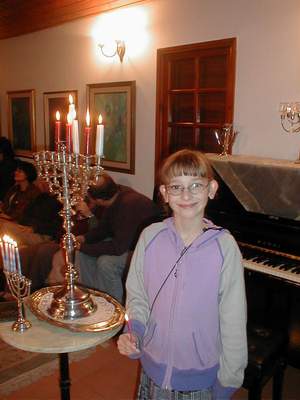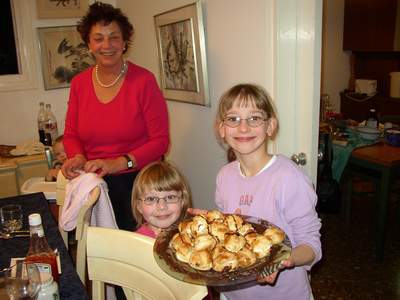 ---

October 2004 - The first visit to Jerusalem. What better guide than Granny?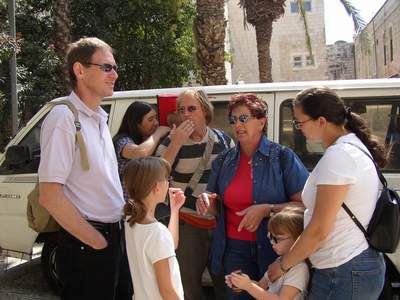 Babysitting baby cousin Maayan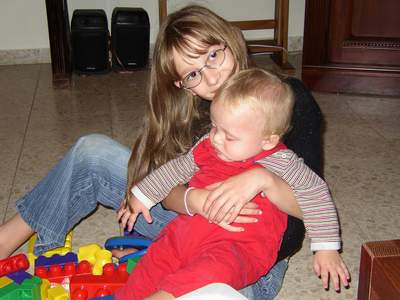 ---
29 September 2004 - Dan's 9th birthday party - her first birthday in Israel.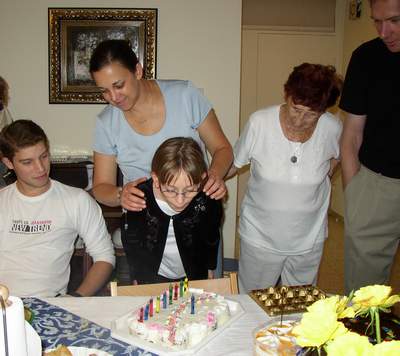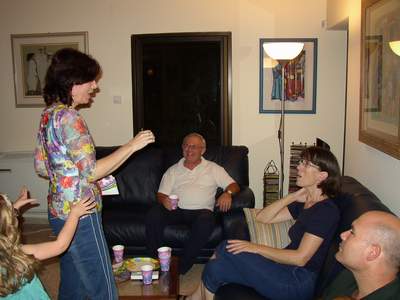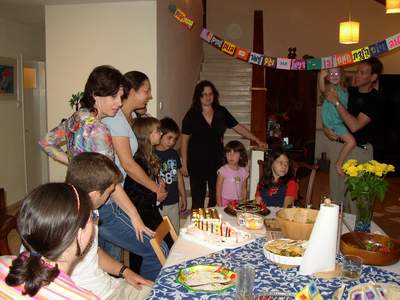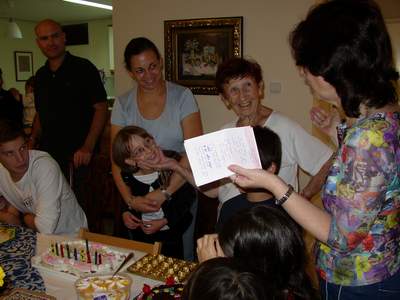 Lots of family and friends present: Savta Tova; Granny and Saba Eitan; Louise, Denise, Rael and Yahel Braverman; Orit Ron and Shachar and Oron; Rina Klipstein and Hayim; Eli and Shirli Ezra and Or, Gili and Idan; Anat and Eli Zur ; Andrew and Orly Morris with Ben, Maya and Jason; Shuki Kuriski

---
September 2004 - Rosh Hashana was celebrated at Granny and Saba Eitan with family. Dani and Lior had each made a shofar back in America and there was a competition to see who was the best at blowing the shofar. Dani found another use for the shofarim.......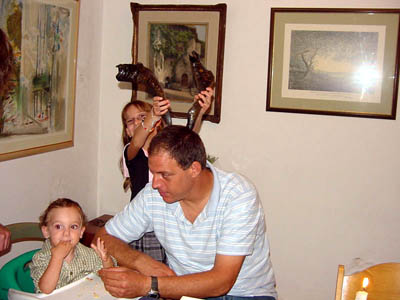 ---
In September 2004, Vered and Aviv decided to return to Israel. They rented a house in Raanana. Dani was sotry to say goodbye to her friends and to leave her school. But she soon met new friends, and especially lots and lots of family. We wish her good luck and success in her "new" life in Israel.
---
August 2004
Dani and family visited Israel, and Dani and Lior helped granny in her garden.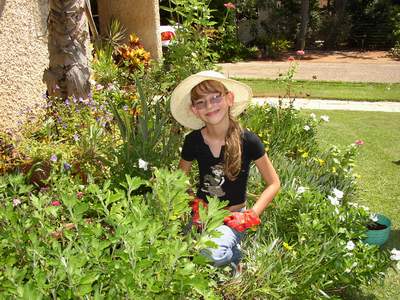 ---
July 2004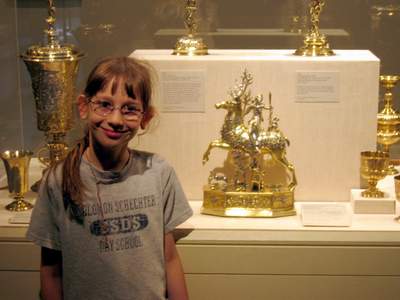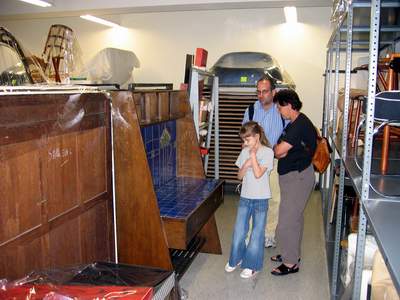 Aviv had won an auction at Dani's school for a private guided visit to the New York Metropolitan Museum. We all enjoyed it very much, especially the visit to the basements to see the item not on exhibit, like this antique writing table being examined by Dani.

Granny and Saba Eitan hired an RV and went on as trip to the Washington area with Dani and Lior.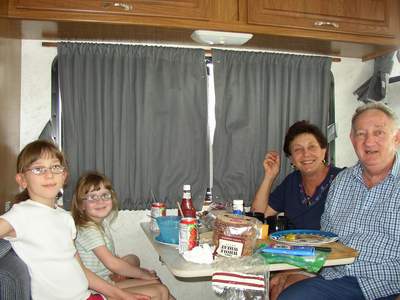 Click to see more pictures and an account of the RV trip.

---
May 2004
Dani and Lior are dressed for a dance performance.
---
Purim 2004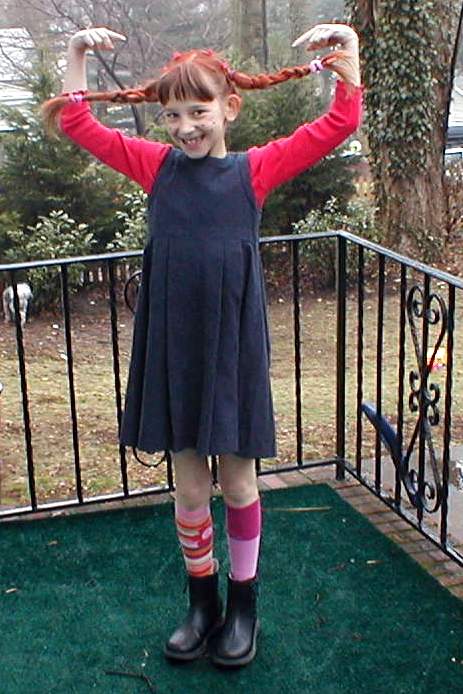 Dressed as Pipi
---
THE 12th FAMILY REUNION IN EILAT
February 2004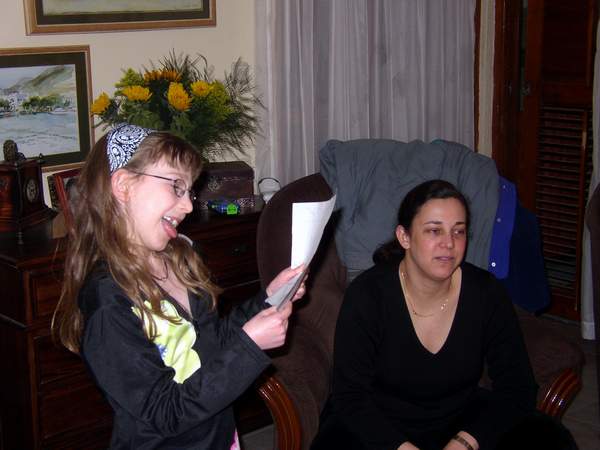 Dani reading her welcome.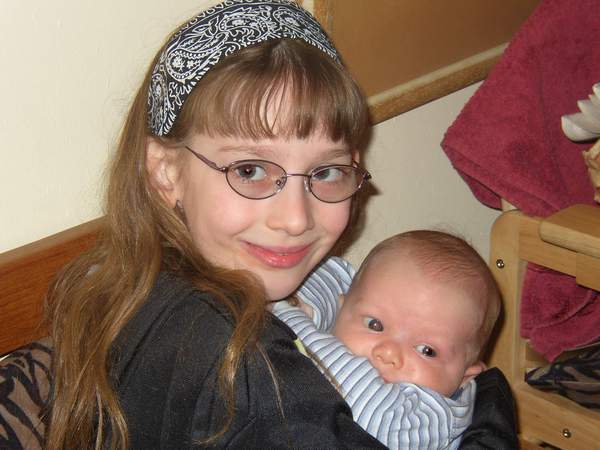 What a wonderful babysitter!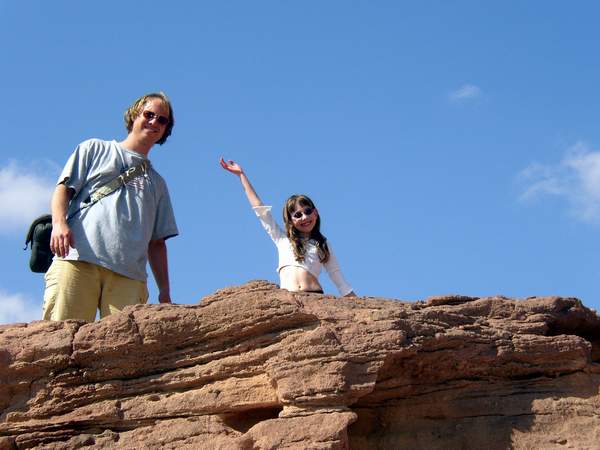 Climbing with Moran (at Timna)






---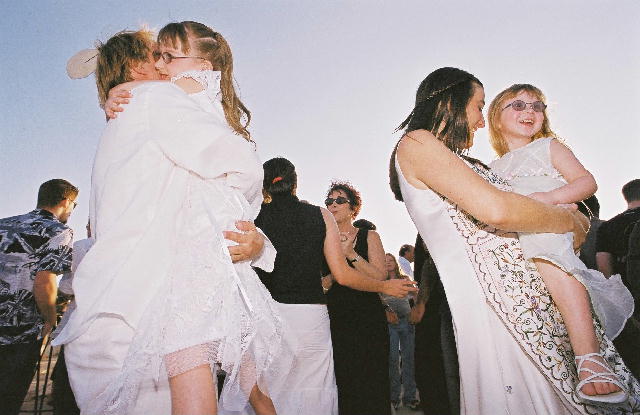 July 2003, at uncle Moran and Mikhal's wedding.
After the wedding, she stayed on in Israel with Granny Doreen and Saba Eitan. This was her first holiday without her parents. She went to an art summer-school in Hofit, did homework, watched TV, went to the swimming pool and behaved beautifully. Her Granny and Saba enjoyed having her and hope she will come again soon.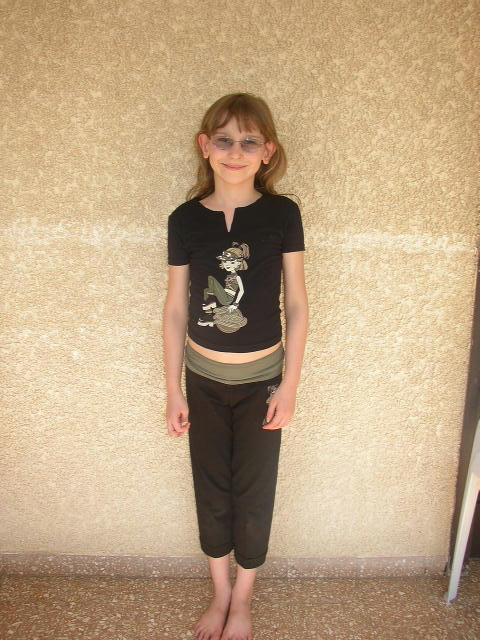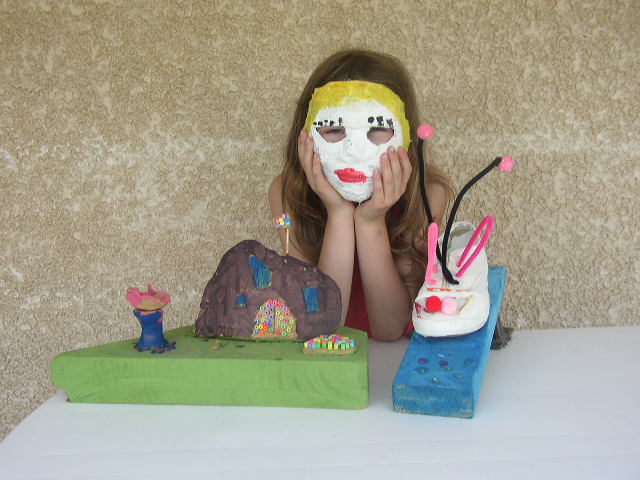 ---
Uncle Aviv's Wedding
Dani was a bridesmaid at the wedding.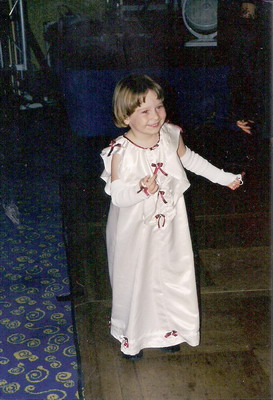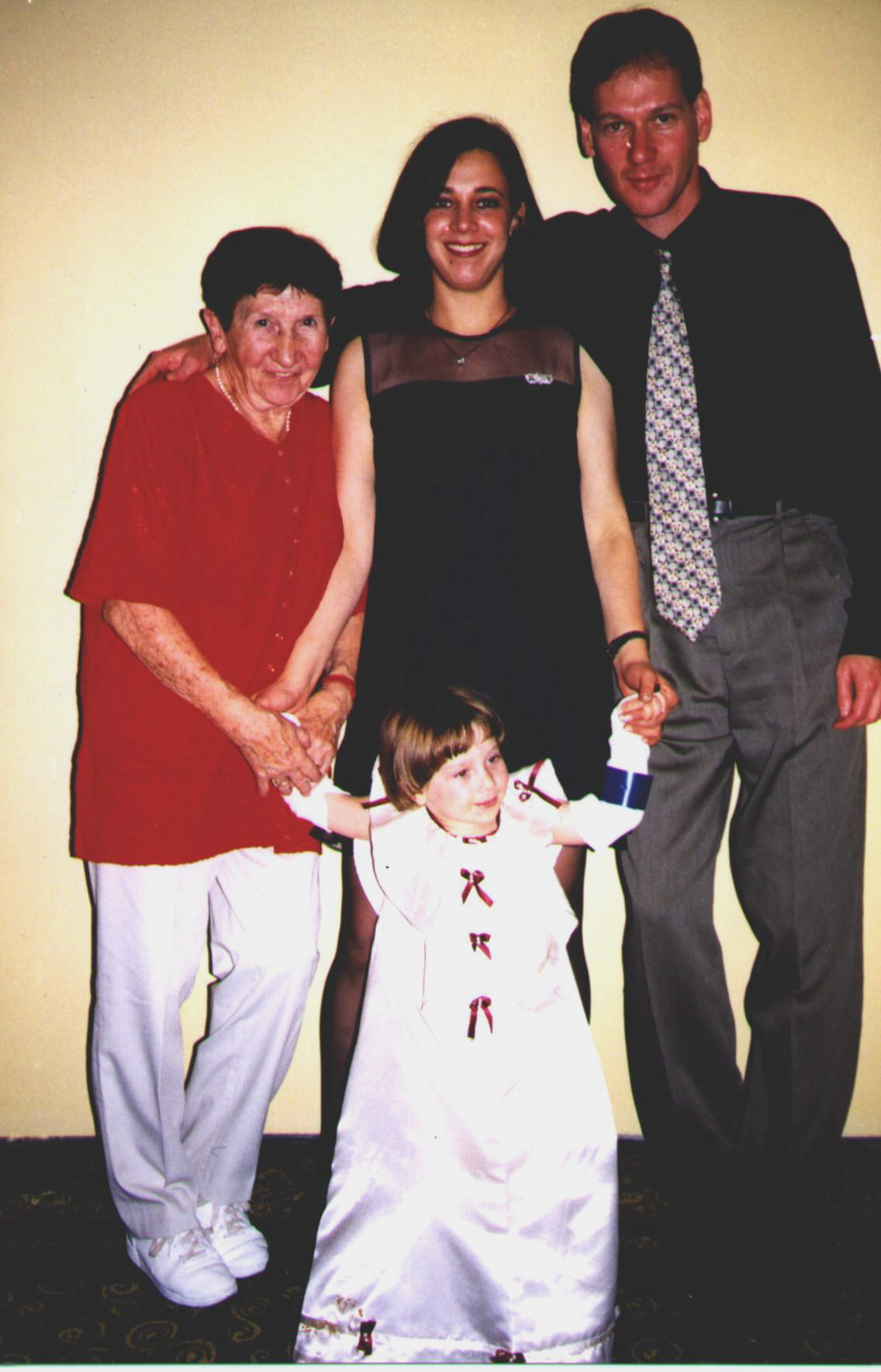 She is with her parents and with Savta Tova
---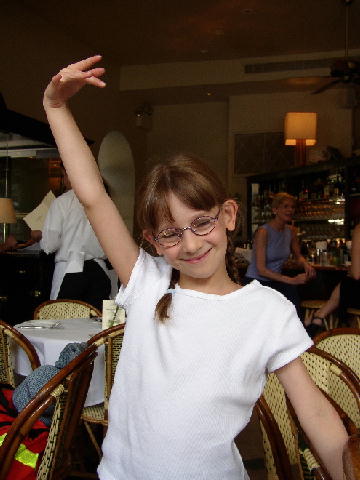 Dani is our oldest grandchild. She was born in New York on September 30, 1995.
The name "Hagit" is in memory of her grandfather Haim (Aviv's father) and her great-grandmother Gertie/Gittel (Doreen's mother). She spent two years in Paris, and then returned to America.

Until 2004 she lived in Maplewood in New Jersey and went to Solomon Shechter School in West Orange. Her after-school activities included ballet, karate, art classes and French. In September 2004 she went with her family to live in Israel.





---
---
---