EVENTS & PICTURES 2018
CLICK HERE FOR AN INDEX OF 'EVENTS AND PICTURES 2018'

GO TO DOREEN AND EITAN'S HOMEPAGE
CLICK HERE FOR EVENTS and PICTURES 2004-2017
---
January 2018
Andy Loew passed away this month. See This Week's Archives. Our son Moran sent us this picture, taken in the late 1980's, of happier times, with Andy, Yaffa and their two children Vered and the late Guy ז"ל in the Timna area in southern Israel.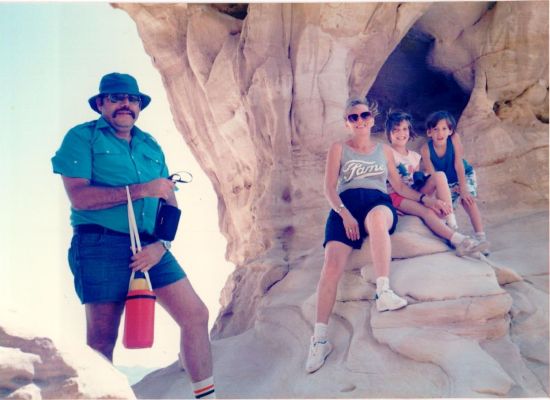 ---
January 2018 - How to walk your dog in the rain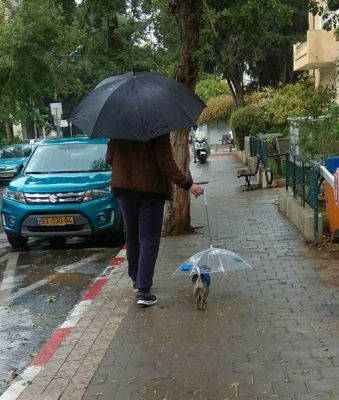 ---
January 2018 - Midreshet Sde Boqer

It's always exciting to see the wild ibexes in the centre of the village.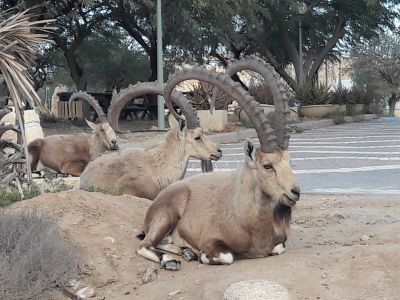 It was a lot of hard work, but the paella prepared by Doreen and grandson Maayan was delicious. See a close-up of the
paella on Maayan's page.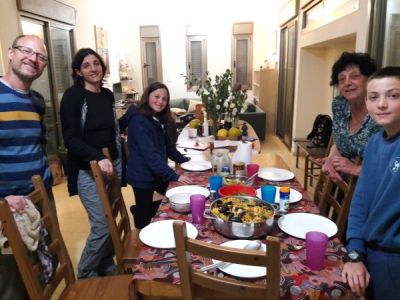 ---
January 2018

Belinda Levy who was married to my late cousin David (see Hershovitz and Matz family trees) is visiting Israel with her companion Peter Mintz and we were happy to meet up with her again and to meet Peter. They met son Aviv when they were in Eilat (see picture) . They spent the day with us during which Doreen took them on a tour of Caesarea, and then slept over.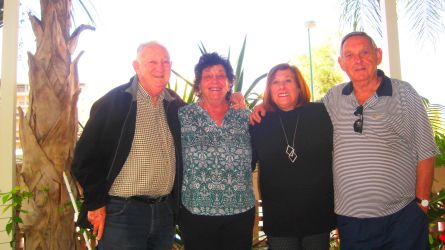 ---
---
---

INDEX OF SPECIAL EVENTS 2018


INDEX OF EVENTS in DOREEN'S COLUMN 2018