July 2019 - A visit to Paris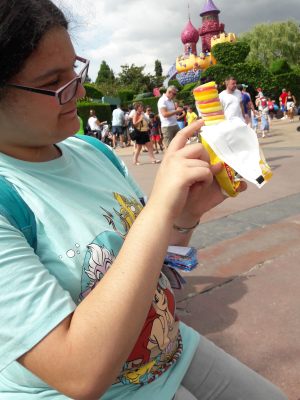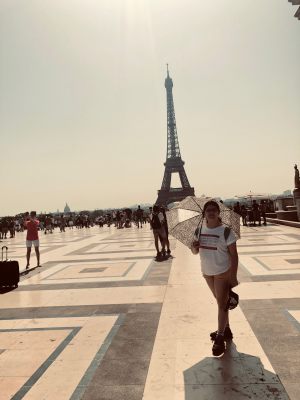 More pictures in
This Week's Picture
,
Miscellaneous Pictures
and sister
Amit's
page.
---
July 2019 - Ilai relaxing on a visit to Coral World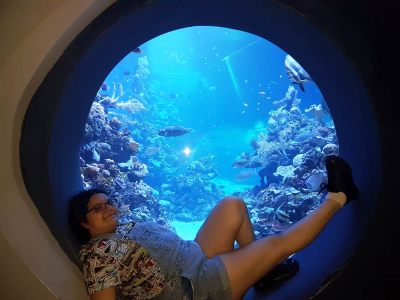 ---
June 2019 - A school trip to Jerusalem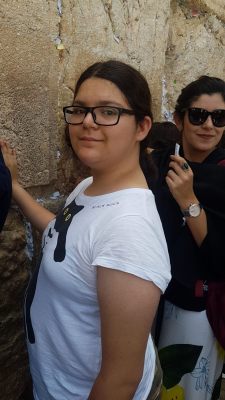 At the Western Wall
---
Family Reunion in Italy at the Villa Prato al Sole - April 2019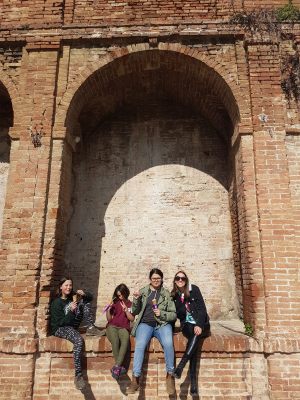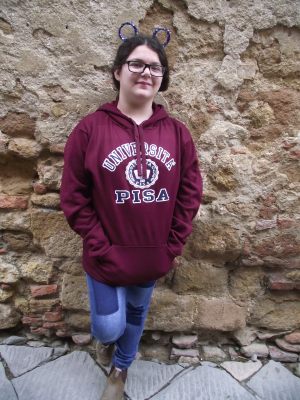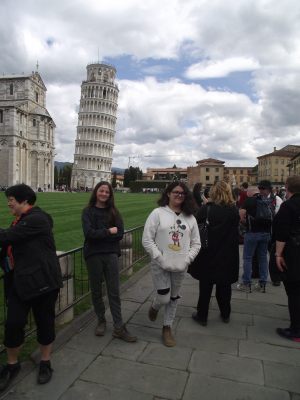 For more pictures of the reunion see:
---
March 2019
Ilai enjoyed taking part in the national Junior Cyber contest. Unfortunately spectators were not allowed, so we have to make do with this impressive picture of the participants.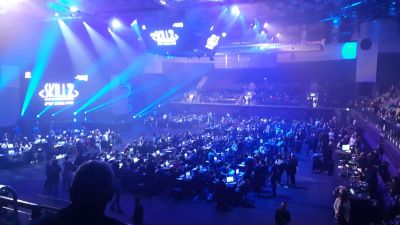 ---
March 2019
Ilai and 3 other pupils at her school receive certificates of distinction in recognition for representing their school at the 2019 Israel Cyber Championships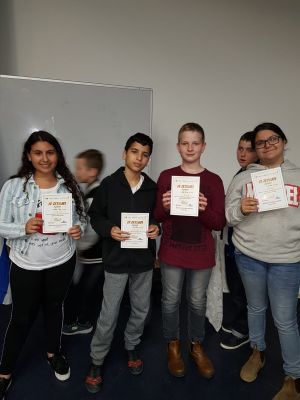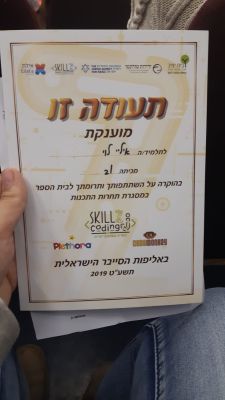 ---
March 2019 - Ilai is excited to receive a a letter informing her that she has been accepted into the high school she wanted .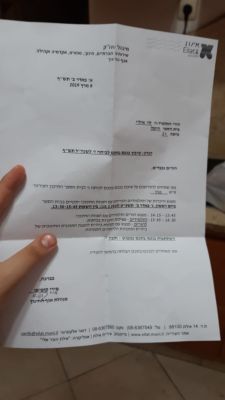 ---
February2019 - Ilai visits the Golan and takes a picture.
After her
birthday celebration
the family went on a short trip to the Golan where Ilai took this picture.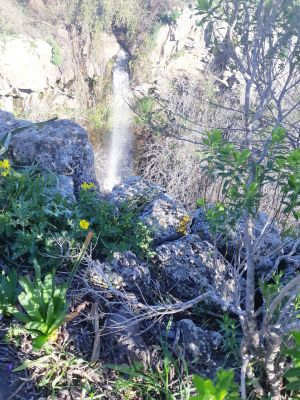 ---
Ilai's 12 birthday
We celebrated Ilai's 12th birthday together with Moran's 47 th birthday. The whole family (except for AvivR and Danielle who are overseas) came for Friday night dinner, which was followed by the birthday cakes - a large one with 13 candles for Ilai, and a small one with only one candle for Moran.
See also here.
---
June 2018: Ilai receives her certificate at the end of the school year for outstanding achievements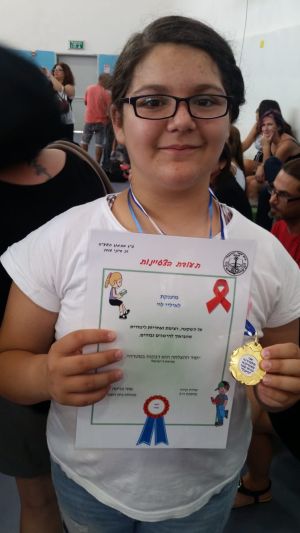 ---
May 2018 - The Eilat levys went up to Midreshet Ben Gurion to spend the weekend with the Segolis.
(see another picture here)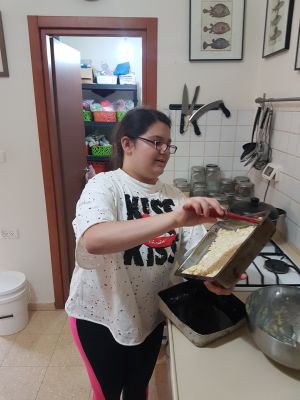 Ilai cooks vegetarian corn pie for sister Amit
---
January 2018 - 23rd Levy Family Reunion
There are pictures of Ilai and all the family
here.
---
July 2017 - Home after the operation
Ilai is progressing well after her surgery (
see last week's Archives
and
below
) and is at home. She will need to stay at home for several weeks as her arm and back movements are restricted.
Leaving Assuta Hospital A welcome party at home in Eilat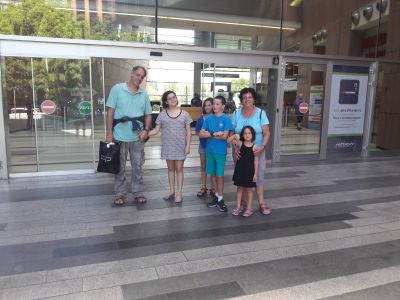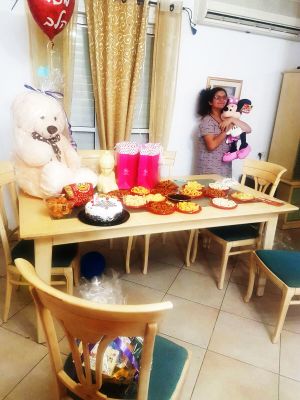 ---
July 2017 - Ilai undergoes back surgery
Ilai underwent a successful back operation and she is recovering well. She is walking well, though of course slowly, and is improving daily. She has been in hospital for a week and should be allowed to go home in a few days time. In the meantime she is a couple of centimetres taller because her back was straightened. See also
Archives.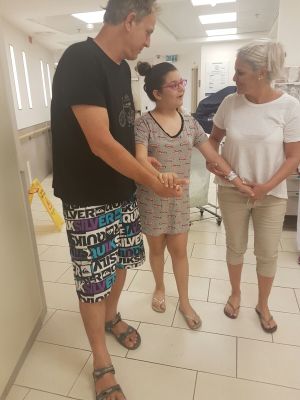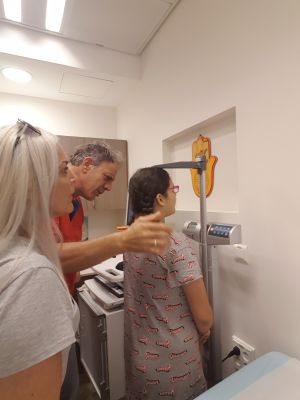 ---
April 2017 - The grandchildren go horseriding