EVENTS & PICTURES 2022
GO TO DOREEN AND EITAN'S HOMEPAGE
---

January 2022 - The Segolis hike to Gev Zarchan

The Segolis (Moran, Mikhal, Lotem and Zoe) took advantage of the temporary break in the rainy weather to go hiking to the Gev Zarchan area. Apart from the desert scenery there is a 'gev', a water hole, in the rock base that fills with water in the rainy season.
Click for some pictures of Zoe 'exercising' on the rocks. See also Archives for picture of Moran and Mikhal at the waterhole Gev Darogh.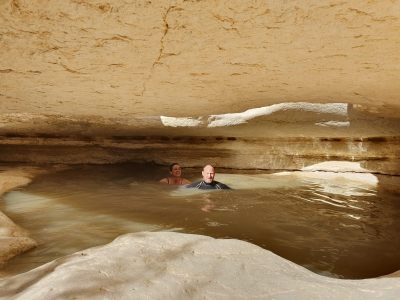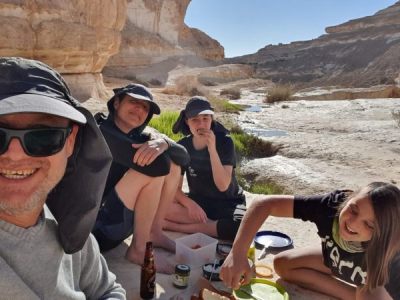 ---
January 2022 - Vered in New York
Vered spent a few days in cold and snowy New York on a business trip.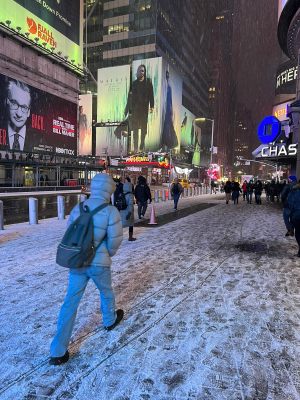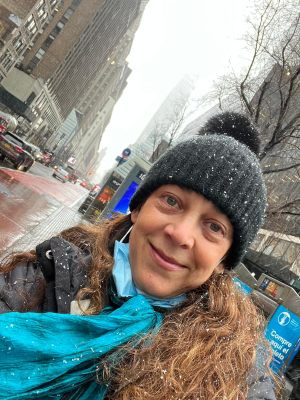 ---
Aviv on TV
Son Aviv Levy was interviewed on TV Channel 13 about the problem of plastic pollution in the sea, and showed seahorses entrapped in plastic waste. Aviv is a regular on television talking about various sea and fish subjects ((See for example here (skip the asdverts) and here). He speaks extremely well and confidently.

---






Janyuary 2022 - Bridge with the Cartoons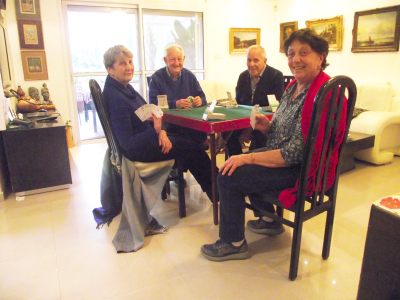 We were happy to have Lennie and Selma Cartoon over for lunch, followed by an enjoyable game of bridge. Lennie is related to my cousin Jonathan Levy on his mother's (Malia nee Weinronk) side, and although we don't see them too often we are always happy to see them.. See Levy and Matz family trees.