NEW ZEALAND
26 October 2001 to 2 January 2002
Auckland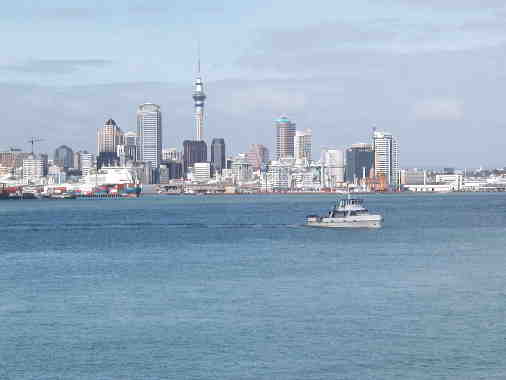 The reason we came to Auckland at this time was to be at the barmitzvah of Jordan Davis. We knew Jordan as the most adorable 2 year old baby when we were in Nassau Bahamas in the early 1990's. We were very friendly with his parents Lindy and Richard Davis and we are in fact the godparents of their son Ari, who was conceived in the Bahamas.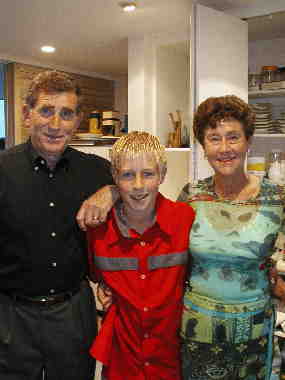 The Knights and Jordan
We are presently staying with Valda and Dennis Knight, the grandparents, who are looking after us extremely well. Their house is right on the beach and we often walk along the beach (it's impossible to keep up with Valda), swim and then have a jacuzzi.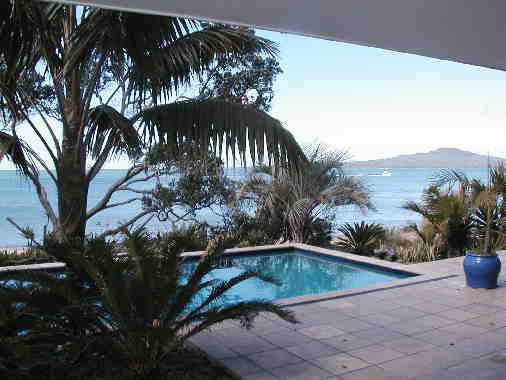 Although ten years have passed since we last met the whole family embraced us in the family circle and we took part in all the family celebrations culminating in a fantastic party where all the children spoke, including 7 year old Carli. Speech contests and debating societies are part of the school curriculum here but even so, they all spoke well and with presence.
After a week of partying, eating and drinking too much, we finally left Auckland for Northland.
Back from Northland to Auckland just in time to see an excellent production of Verdi's Falstaff and prepare for the next adventure....
a trip to Whakatane and the volcano on White Island.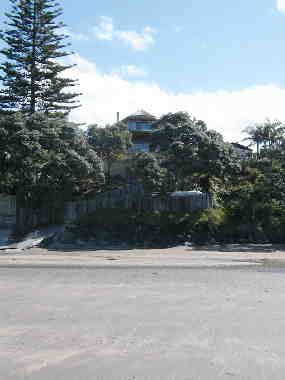 After the Whakatane trip we moved from the Knights to Lindy and Richard Davis. They too live in a beautiful house right on the beach at Mairangi Bay.
We went on some beach walks, some more interesting than others!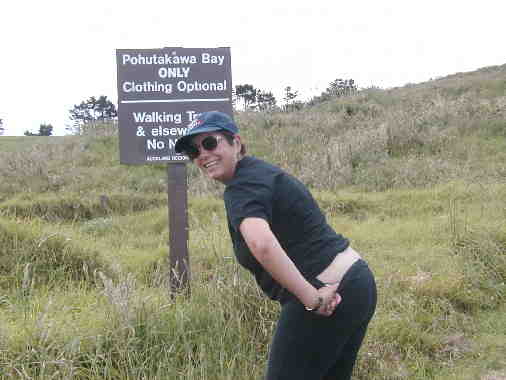 Our first days with the Davis clan was spent happily watching their children excel at their chosen sports. Ari, our godson, won a regional tennis tournament for under 12's even though he is only 10.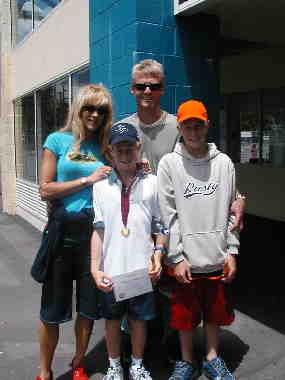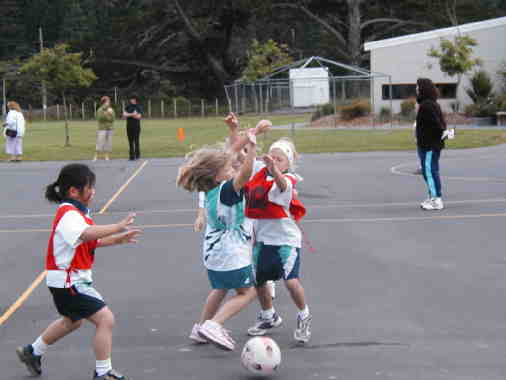 Richard gave us his Landrover and we drove south, meeting Lindy and Richard a few days later for a weekend of wine tasting at Hawkes Bay .

Northland
Whakatane and the White Island Volcano
Hawkes Bay and Rotorua area
South Island, adventures and bungy jumping