THE DEDICATION OF THE SCIENCE LABORATORY AT MAGQIBAGQIBA SCHOOL

IN MEMORY OF FERN T. LEVY



INANDA, KWAZULU-NATAL, SOUTH AFRICA
10th AUGUST 2010


See also FERN'S MEMORIAL PAGE
See also our visit in October 2013 to two other schools with rooms in Fern's memory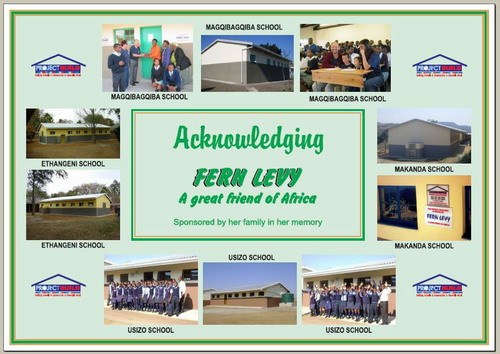 The poster in the 4 schools
Before she passed away, my sister Fern asked me to use money she had in South Africa for the furtherance of African education in Kwazulu-Natal, the area we had grown up in. We got in contact with Suzanne Edmunds, the CEO of Project Build, an organization dedicated to the building of school facilities in needy areas. Suzanne is a friend from our school days and was a classmate and friend of Fern. Through her we sponsored the building of four science laboratories in rural areas. Suzanne also arranged for the Derivco Company, owned by schoolday friend John Moshal, to donate equipment and fittings for the lab.
On 10th August 2010 the first of these laboratories was dedicated at the Magqibagqiba Secondary School.(see
This Week's Picture
). Our family came from Israel to be present and we were joined by Aunt Winnie Levy and cousins Charles and Sheenagh.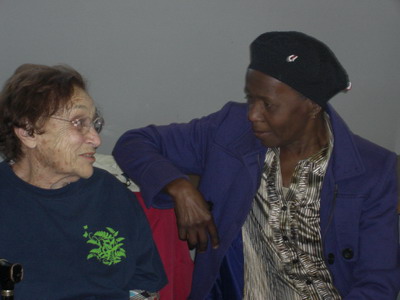 The ceremony touched all of us deeply and there were few dry eyes in our family. We were impressed by the attitude and motivation of the students and by their enthusiasm and yearning for education.
The ceremony started off formally with speeches and I told the students about Fern and her beliefs and her life. (
click to read the speech
)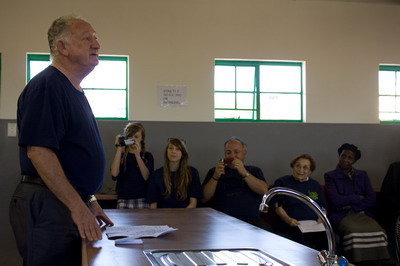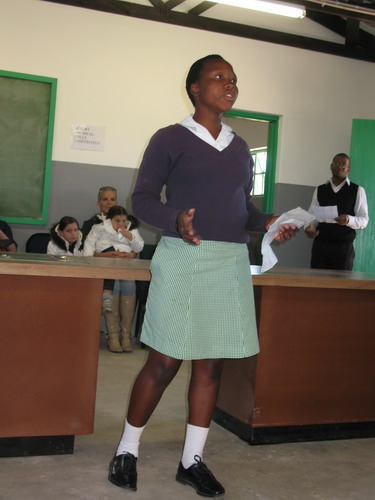 I never knew

How precious my school will be
I used to call it just a school
A school for me and you.

I never knew
That one day it will be a big school
A big school with a science laboratory.
I used to think it will be only big
With no science lab.

But things have changed.
Today, tomorrow and together
We are now doing experiments in a science laboratory
For the future experience.
Not only my future experience
But to get used to using apparatus.

To touch the apparatus
To experience the smell of chemicals
To get used to using apparatus
To get used to the texture of chemicals.

I never knew
How precious it would be


To be a science student.


Then the happiness of the students, and staff, took over and the formality changed to a spontaneous outburst of African song and dance that engulfed us all.

It was an occasion that we will always remember.

A male voice choir sang some songs, and then the students sang a song. We were thrilled and entranced by the Zulu rhythm, and the students must have sensed this for they spontaneously burst into another song, then more, then dancing - and the fun began.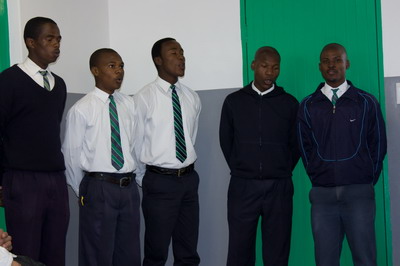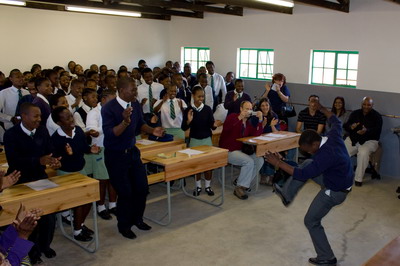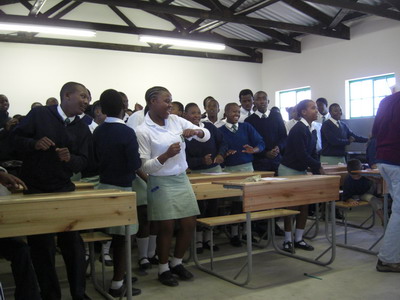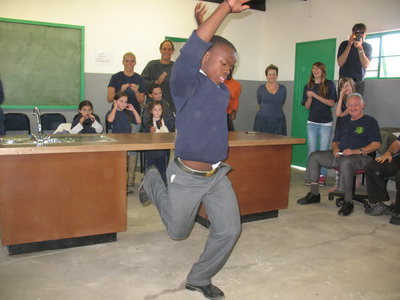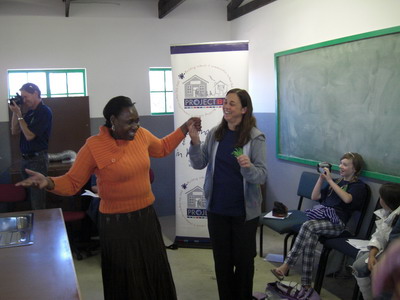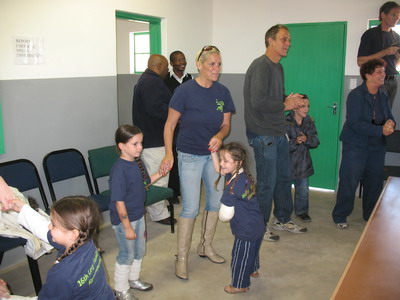 Our granddaughters Daniel and Lior met with the students and saw their classrooms, and for them too the experience was not only novel but inspiring.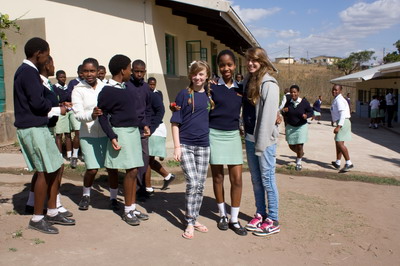 For the ceremony we had prepared T-shirts with a fern on the front and "16th Levy Family Reunion - remembering Fern" on the back.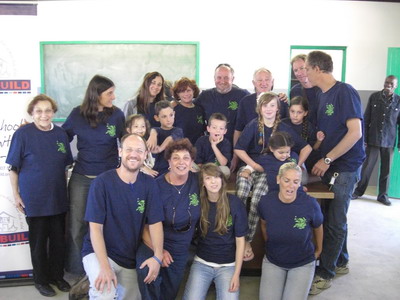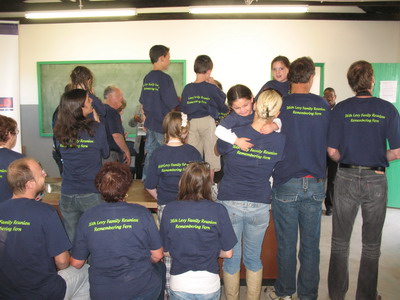 Go to top of this page Read my speech at the dedication about Fern's life

For a picture of the laboratory as it is now, click here. For a picture of the initial stages, click here.


See also our visit in October 2013 to two other schools with rooms in Fern's memory

Go to Doreen and Eitan's homepage. See also FERN'S MEMORIAL PAGE



---



FERN LEVY – A GREAT FRIEND OF AFRICA

Fern was my younger sister born in 1942. We grew up in Durban in a traditional Jewish home. As Jews, we were sensitive to the injustice of the apartheid system that we saw around us.

We both belonged to the Congress of Democrats, an illegal movement allied with ANC and Fern became actively involved in what the apartheid government called "subversive" activities.

In her daily life her own convictions were evident. For example she refused to use the "WHITES ONLY" buses - she'd rather walk.

She did well in school and later at Natal University where she received a Masters Degree in Social Sciences.

In the 1960's she was warned that she was about to be put under house arrest, and she left South Africa. While visiting us in Israel her passport was stolen. South Africa refused to give her a new passport unless she came back to South Africa where she knew she would be arrested. She obtained temporary papers to stay in the United Kingdom and settled there, first in Essex then in Wales.




She was active in Trade Union work and left wing groups and initially worked in a cardboard factory. She completed another university degree in Science and decided to move to a teaching career.

Fern's life was devoted to helping others less fortunate than her, and her teaching career was a natural outlet for her ideals. She taught mainly science and mathematics. But she was no ordinary teacher. A list of the students, aged 11-18, she taught includes special classes for abused and emotionally damaged children, children with special educational needs, and swimming to physically handicapped children. She even went into prisons to teach and prepare young prisoners for matric exams.

Fern also had a deep appreciation of the natural world and was ahead of her time when it came to issues of the environment. Her love of nature led her to take up hiking and climbing and she belonged to Pinnacle, an all women's mountain climbing group. She was also active in a "Search and Rescue Unit" for hikers climbers.

Fern retained her special feelings for Africa and visited South Africa many times and especially liked climbing the Drakensberg.

When she retired from teaching she applied to an organization that sent volunteers to teach in less developed areas. She asked for a post in Africa and was sent for one year to Oshakati, a small village in the North of Namibia, to teach science to learners there as well as to improve the standard of science and skills of the teachers. She was very successful and stayed there for 4 years.

While she was there, her learners prepared a science project, which they took to the capital city of Windhoek to participate in a science fair there. Unbelievably her learners from a remote rural school (like this one), with few resources, won first place.

Fern touched the lives of many, and as an example I would like to read a letter I received from one of her learners in Namibia.

"I am giving my heartfelt condolence to the Levy Family on the death of sister Fern. Meme Fern was my teacher and as time goes she became my friend, my advisor. A person to lean on when I am in troubles. On behalf of the entire Namibia I say may her soul rest in peace eternal peace.

She is a very big loss to all of us. We will always remember her jokes, love, helping hands and many other good things that she did for us. We will never forget her she will always have a special place in our hearts."

After four years she returned to Wales where she retired. During her last year in Namibia she had bad health problems and in Wales she was diagnosed with cancer. She phoned me in Israel and asked me to use money she had in South Africa to help African education in Kwa Zulu. The day before she was due to begin treatment she suffered a heart attack and died.

The family felt that science laboratories would be just what she would have wanted and would be a fitting memorial to Fern, who was in love with education and with Africa.

We dedicate this building and three others in other parts of Kwa Zulu to every good and precious memory associated with her.

I would like to especially thank Suzanne Edmunds CEO of Project Help for her help, advice and guidance.

Anthony Levy, and Fern's family in Israel and South Africa.





Go back to pictures of the dedication ceremony

Go to top of this page
For a picture of the laboratory as it is now, click here. For a picture of the initial stages, click here.

Go to Doreen and Eitan's homepage. See also FERN'S MEMORIAL PAGE



---



Text of Mercury article. (See Mercury article)


A helping hand for schools that perform.

AYANDA MDLUU

Pupils and staff of Magqibagqiba High School in uMzinyathi in southern KZN did not let the civil servants' strike dampen their hopes of a brighterfuture and turned up in large num­bers for the handing over of a new building and science laboratory last week.

The Fern Levy Foundation and Project Build, an NGO dedicated to building schools and communities in KZN, have given the building, lab­oratory and equipment to the school.

Anthony Levy brother of Fern Levv and member of the Fern Levy Foundation which gives back to underdeveloped areas in South Africa, said the purpose of the cer­emony was to uphold the memory of Fern Levy, who was an apartheid activist and educator in rural com­munities in Africa.

"She was a part of our family and she left behind a trust. We would like to see her memory live (on)." His sister had done a lot of hard work.

Project Build had been building schools and developing underprivi­leged communities for 30 years, its chief executive officer, Suzanne Edmunds, said.

"The foundation and Project Build are also building laboratories in four other schools in Port Shepstone, Keith's Drift and Dundee.

"We look for good, performing schools who deserve the resources. We have a list of 60 other schools that have performed well and are looking for assistance from us."

Edmunds said the initiative en­sured children had a chance of get­ting a 21st century education and an opportunity to achieve all their hopes and dreams.

The principal of Magqibagqiba, Cynthia Tirivanhu, said the school had been performing well.

She was optimistic about the benefits of the laboratory for science pupils.

"We had a 100 percent pass rate in computer applications after com­puters were donated to the school in 2006," she said.

"The latest equipment will bene­fit not just the school, but the whole community in the uMzinyathi area.



Go back to pictures of the dedication ceremony

Go to top of this page
For a picture of the laboratory as it is now, click here. For a picture of the initial stages, click here.

Go to Doreen and Eitan's homepage. See also FERN'S MEMORIAL PAGE