OUR TRIP TO AUSTRALIA 2013
HONG KONG - MELBOURNE - TASMANIA - BANGKOK - MYANMAR
TASMANIA

TASMAN PENINSULA - LAKE ST CLAIR and CRADLE MOUNTAIN - LATROBE AREA - FREYCINET PENINSULA
For more pictures of our trip to Tasmania, link to Moran Segoli's page
in Hebrew
or
in English
.
HOBART and the TASMAN PENINSULA
After our short stay in Melbourne we met the Segolis at Melbourne airport and had a bumpy flight to Hobart Tasmania. While Moran and Eitan went to rent the cars Maayan and Lotem played among our 10 pieces of luggage. We sure know how to travel light!
In Hobart we spent most of the day at the Museum of Classic and Modern Art. We never saw the classic part and the modern exhibits were way beyond me. I did enjoy the building! It was carved into the side of a rock face which formed part of the building. Oh yes there was a water exhibit like at Ben Gurion airport with words formed from drops of water falling from above.
Moran, Ant and I went shopping for the coming days. Our experience with grandchildren is that they need a lot of snacks: getting into the car snacks, mid-morning snacks, after an hour snacks, after another hour snacks, etc.; we were well provisioned.
In the evening we drove to the shore front and had a delicious meal at Salamanca Place. Maayan finished 260 grams of porterhouse steak and is now aiming for an even larger one.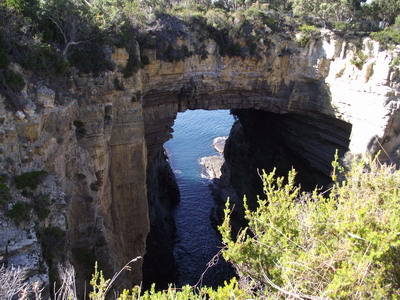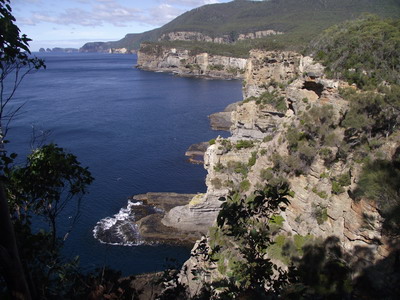 The next day we drove to Tasman Peninsula where we enjoyed spectacular views of the coastline below: Tasman's Arch. Devil's Kitchen, the Blow Hole and the jagged edges of Raoul Point. Maayan gave us an interesting overview of Continental Drift and how Tasmania was once part of a super continent called Gondwana.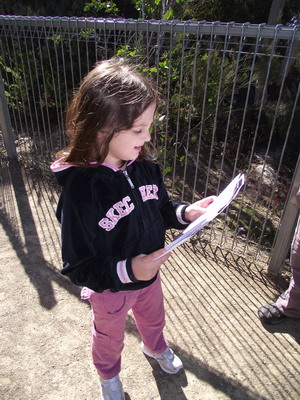 Lotem read to us about how certain fossils occur both in Tasmania and Antarctica pointing to their once being part of the same land mass.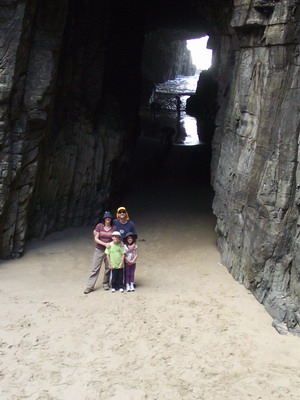 At Remarkable Cave the Segolis enjoyed running
into the sea
through a tunnel formed by wave actio. Tired and happy we returned to Hobart and got ready for the continuation of our Tasmanian trip to Lake St Clair and the Cradle Mountain National Parks.
GO TO TOP OF THIS PAGE
CLICK HERE FOR AN ACCOUNT AND PICTURES OF OUR MYANMAR TRIP
GO TO DOREEN AND EITAN'S HOME PAGE