DOREEN & EITAN LEVY'S HOMEPAGE

UPDATED 20th January 2018

Goldberg
Gordon/Glasser
Hershovitz/Levy
Matz
Nochimovitz/Nickel
Schank
The site is not a blog, but rather a vehicle for sharing family information such as family news, births, deaths, activities, pictures, achievements. The site relies on input from family members.From January 2004 until August 2010 this site was updated weekly. From September to December 2010 the site was updated sporadically. Since March 2012 the site is again being updated weekly.
---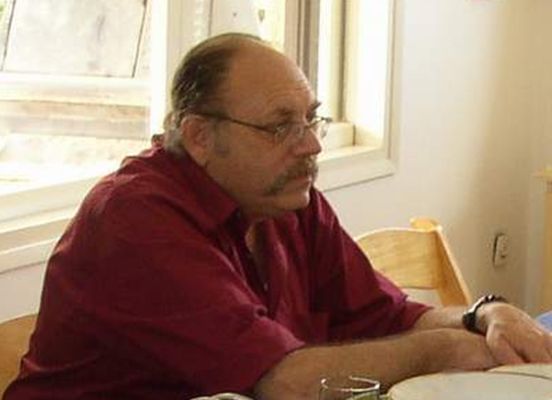 Andy Loew ז"ל (July 11th 1940 - January 19th 2018)
We were saddened to hear that Andy Loew passed away last night. Our heartfelt condolences to his wife Yaffa, his daughter and son-in-law Vered and Yoav Shavit, and grandchildren.
Last month we visited Andy and Yaffa at their home in Meishar and took
this picture
of them, the Segolis and Yaacov Bortenstein, Yaffa's brother.
Son Moran sent us a
picture of happier times,
taken in the late 1980's with Andy, Yaffa and their two children Vered and the late Guy ז"ל in the Timna area in southern Israel.
(See Schank family tree).
---
THIS WEEK'S NEWS
Click for Birthdays and Anniversaries fo

r
January
Link to This Year's Miscellaneous Events and Pictures
---
This is a call for pictures and announcements! If you have a picture suitable for inclusion in this site, please send it to me. Also, send me current items suitable for this column ("news"). And while you're at it, check your information in your family tree and send me updates to my email, levy.eitan@gmail.com
---
BIRTHDAYS AND ANNIVERSARIE
S
Click on the

BLUE LINKS

for pictures
Click on the
BLUE LINKS
for pictures
January Birthdays: Giorgio Tarazza, Katherine Galp, Solly Gordon (1st), Elaine Bacher, Ayala Poupko (2nd), Daniella Collins (3rd), Tanya Wood (4th), Candis Herr, Natalie Smith, Yaniv Arad, Raphael Cotton (5th), Julie Stern (7th), Kimberly Silverman (8th), Dyna Mynarski , Michael Haberman (9th), Mushe Kirsh (11th), Avraham Segoli , Daniel Kirsh, Sarah Cleaver (12th), Asaf Karlsbad, Maayan Shavit

(14th), Shaun Glogauer, Dylan Thiele (15th), Itay Gur, Ryan Smith (17th), Marion Cohen, Rachel Moskowitz , Joel Bortz, Jeremy Bacher (18th), Julien Bloede, Glenda Gordon, David Meyerov (19th), Yuval Partuk, Lucille Melamed, Jaidan Klotnick (20th), Susan Nathan, Joanne Schwartz (21st), Shelly Friedman (22nd), Yoav Gilad , Ethelene Galgut, Wendy Glasser, Daniella Melamed (23rd); Nina Leizerowitz, Michal Glasser (25th), Ilai Levy (28th), Rafael Braverman Dvir, Mandy Gordon, Alex Hock (29th), Moran Segoli , Aharon Klotnick (30th), Eitan Haberman , Shai Geffen (31st)
January Anniversaries: Melissa and Shaun Glogauer (9th), Jacqueline and Kevin Lampert (12th), Loren and Robin Hodes (15th), Donna and Daniel Leibowitz (22nd) , Glenda and Ivan Gordon (24th), Karen and Craig Cleaver (30th)
---
DOREEN'S COLUMN
MEMORIAL PAGES
FAMILY TREES
OLD PHOTOS (pre-digital)
FAMILY RECIPES
THIS YEAR'S ARCHIVES
ARCHIVES OF PICS and NEWS
EVENTS AND PICS 2004-2014
EVENTS and PICTURES 2015
EVENTS and PICTURES 2016
LAST YEAR'S (2017) EVENTS and PICTURES
THISYEAR'S EVENTS and PICTURES
---
Looking for something? Maybe your name? Enter a word or phrase in the box below and click "Find". You will see a list of pages where the searched-for word/s appear/s. Click on any of the links shown to go to that page. If you don't see what you are looking for on that page (some of the "pages" are long), you can now use <CTRL F> to find the exact place on the page where your searched-for word appears.