DOREEN & EITAN LEVY'S WEBSITE

The site is not a blog, but rather a means for sharing family information such as family news, births, deaths, activities, pictures, achievements. The site relies on input from family members. It is updated weekly
usually on Saturday night
.

---



THIS WEEK'S PICTURE
3rd December 2022 2022

Lotem explaining to
Israel's President
Isaac (Buzi) Herzog,


Granddaughter Lotem Segoli is in charge of her school's robotics team. The team has had many successes and is considered one of the top robotics teams in their category in Israel. This week Israel's President Isaac Herzog visited Lotem's school in Ramat Hanegev, and had an explanation and demonstration by Lotem and team member Eitan Peretz of the team's work.

Click for all Birthdays and Anniversaries f

o

r
December
---
December Birthdays: (not sure how and if you're related? Then go to the family trees section): Happy December birthdays to Andre Sim (1st), Adam Gordon (1st), Philip Bacher (2nd), Jonathan Klotnick (3rd), Alma Or (Klotnick) (4th), Rachelle Kirsch (4th), Tirza Myers (5th), Vicki Gilbert (5th), Eliyahu Ezra (6th), Frankie Klaff (7th), George Taylor (7th), Andrew Levy (7th), Talia Levy (7th), Michael Gordon (7th), Talia Kay (7th), Judith Albertson (7th), Levi Cotton (9th), Gabriella Nathan (9th), Ann Saylor (McCrimmon) (9th), Maya Ben_Hemo (9th), Lior Bortenstein (9th), Amber Cimbring (10th), Lev Schang(11), Mark Nathan (11th), Yael Amit (12th), Jennifer Brod (13th), Hillel Geffen (13th), Adam Emanuel (15th), Dan Kansky (16th), Guy Lossin (16), Daniel Leibowitz (17th), Joel Beckman (17th), Gidon Lazarus (17th), Talya Levy (17th), Gabriel Glogauer (18th), Carin Matz (19th), Ben Tal (20th), Guy Gordon (20th), Sharon Leibowitz (21st), Elazar Hodes (21st), Natasha Leibowitz (21st), Dina Levy (22nd), Maayan Golomb (22nd), Helene Albertson (22nd), Saul Gordon (24th), Jonathan Levy (25th), Chloe Glogauer (25th), Maayan Segoli (26th), Jonathan Bortz (26th), Jared Marcus (26th), Nicole Marcus (26th), Tamara Marcus (26), Stephen Marcus (26th), Nir Lossin (27)' Kevin Lampert (28th), Laura Katovsky (28th). Irving Kagan (28th), Beth Jeffrey (28th), Claire Neiman (29th), Sheryl Levy (31st), Lucian Goldblatt (31st)
December Anniversaries: Suzan and Mark Glasser (4th), Michal and Yehoram Leshem (7th), Catherine and Gerald Radowsky (8th), Lisa and David Neiman (9th), Lynn and Kevin Weisz (12th), Vanessa and Giorgio Tarazza (12th), Lee and Nadav Levy (12th), Pat and Stewart Shub (15th), Wendy and Neill Glasser (15th), Doreen and Eitan Levy (16th), Natasha and Joshua Leibowitz (18th), Wendy and David Ginsberg (19th), Lisa and Simon Shapiro (20th), Natalie and Ryan Smith (20th), Maureen and Alan Blotnick (27th), Melodie and Mark Nathan (28th), Jennifer and Paul Taylor (31st)
---




Looking for something? Maybe your name? Enter a word or phrase in the box below and click "Find". You will see a list of pages where the searched-for word/s appear/s. Click on any of the links shown to go to that page. If you don't see what you are looking for on that page (some of the "pages" are long), you can now use <CTRL F> to find the exact place on the page where your searched-for word appears.

After linking to the page, remember to press the CTRL and F key to find the exact reference on the page Website search technology courtesy FreeFind.com

---
LINKS TO OTHER PAGES ON THIS SITE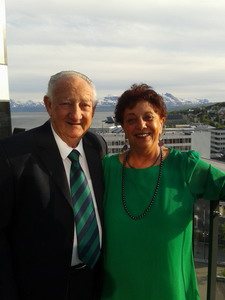 Doreen is a qualified tourist guide, licensed by the Israel Ministry of Tourism


Click here to see her CV





Eitan is an accredited World Bridge Federation Tournament Director and is a member of the Bridge Laws Commission.





Contact details:




levy.eitan@gmail.com

doreen.levy@gmail.com


Links to other pages on this site

Archives of This Week's Picture and News

Archives of Miscellaneous Events and Pictures

Special Events and Trips

Doreen and Eitan's Family Pages

Family Trees and Pictures

Memorial Pages

Recipes

Doreen's Columns

Old Photos