The site is not a blog, but rather a vehicle for sharing family information such as family news, births, deaths, activities, pictures, achievements. The site relies on input from family members.From January 2004 until August 2010 this site was updated weekly. From September to December 2010 the site was updated sporadically. Since March 2012 the site is again being updated weekly, except for a 3 week interruption December 2019 - January 2020 due to problems of internet service beyond our control..
THIS WEEK'S PICTURE
22nd January 2022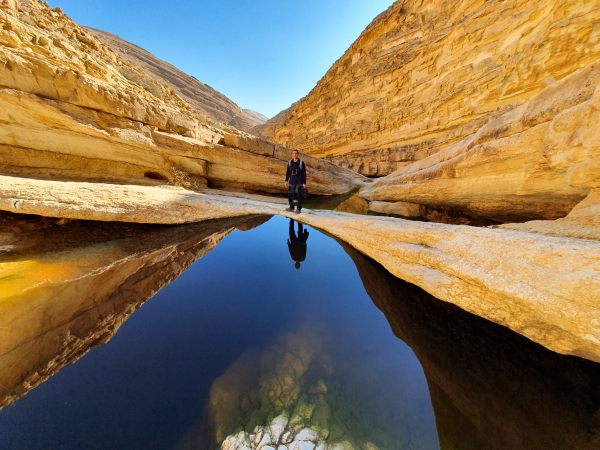 Mikhal at Gev Darogh
The Segolis took advantage of the temporary break in the rainy weather to go on hikes - today to Gev Darogh (Moran and Mikhal) and yesterday to Gev Zarchan. Apart from the desert scenery there are water holes (Gev) in the rock base that fill with water in the rainy season.
Click for pictures
from yesterday (Gev Zarchan), and some
pictures of Zoe
'exercising' on the rocks.