DOREEN & EITAN LEVY'S HOMEPAGE

UPDATED 24th February2018

Goldberg
Gordon/Glasser
Hershovitz/Levy
Matz
Nochimovitz/Nickel
Schank
The site is not a blog, but rather a vehicle for sharing family information such as family news, births, deaths, activities, pictures, achievements. The site relies on input from family members.From January 2004 until August 2010 this site was updated weekly. From September to December 2010 the site was updated sporadically. Since March 2012 the site is again being updated weekly.
---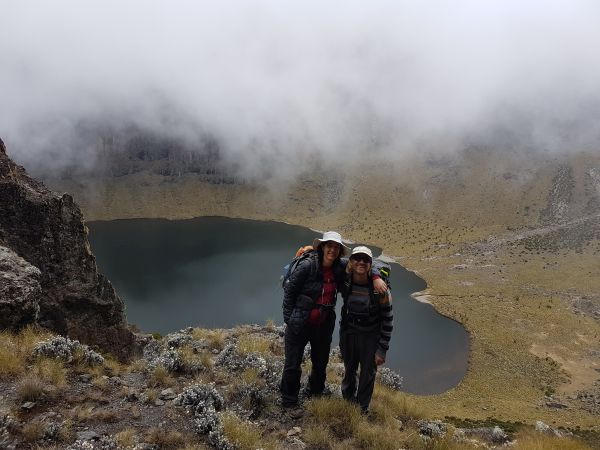 Moran and Mikhal in Kenya


Son Moran and Mikhal Segoli went to Kenya for about 10 days of hiking, climbing Mt Kenya and safari. They texted that they were having a fabulous time in beautiful surroundings and it certainly seems so from what we have heard from them. We look forward to more details and pictures when they get round to updating the Segoli site.
In the meantime click here.
We're back home after babysitting our grandchildren Maayan, Lotem and Zoe for about a week in Midreshet Ben Gurion (Sde Boqer) while parents Moran and Mikhal Segoli were overseas in Kenya. (see above)
Lotem went to a

bat mitzvah

party and probably influenced by the approaching festival of Purim (when everyone dresses in fancy dress) dressed like this! See pictures.

Zoe was excited all week about the pyjama party (and the new pyjamas Doreen bought her) planned for Thursday at her kindergarten. See picture

One of the highlights of the stay with the grandchildren was the middle eastern dish

Makluba

(that is cooked and flipped over) that Maayan prepared under the direction of Doreen. It came out, was flipped over perfectly and was delicious. Read Doreen's recipes (including also a vegan version) for

makluba

in the Recipes page.

And over in America granddaughter Danielle took a break from work to spend a few days with her boy friend Guy in Hawaii. Click for picture.


Happy Birthday this week to

24 Feb - Alexandra Klaff , Alexandra Cleaver, Simon Shapiro; 25 Feb - David Engleberg , Brian Hock; 27 Feb- Itai Nickel; 28 Feb- Ziva Bortenstein, Stanley Glasser, Naomi Gordon; 1 Mar - Melisa Glogauer, Amy Stern;

2 Mar- Annette Levy, Tina Gordon

Happy Anniversary this week to

2 Mar - Russell and Sharon Glasser
Click for Birthdays and Anniversaries f

o

r
February
and
March
Link to This Year's Miscellaneous Events and Pictures
---
This is a call for pictures and announcements! If you have a picture suitable for inclusion in this site, please send it to me. Also, send me current items suitable for this column ("news"). And while you're at it, check your information in your family tree and send me updates to my email, levy.eitan@gmail.com
---
BIRTHDAYS AND ANNIVERSARIE
S
Click on the

BLUE LINKS

for pictures
Click on the
BLUE LINKS
for pictures
February Birthdays:

(not sure how and if you're related? Then go to the family trees section):: 1 - Anna Korbel, Jonathan Stern, Stella Kahn, Kyle Kahn 2 - Shira Bortz, Ann Weisz, Erin Gordon 6 - Dafna Poupko 7 - Ilana Gordon 8- Rina Ezra Karen Cleaver 10 - Roslyn Hakim, Ian Klotnick, Winnie Levy 12 - Charles Levy, 13 - Tamar Moskovich , Debra Hochstadter, Navah Hellerstein 14 - Devra Hock, Russel Kahn, Sydney Yudelman, Alexis Bloede 15 - Ari Lazarus, Tamar Shabtay 17 - Naama Yaniv 18 - Joshua Leibowitz , Philip Levin 19 - Bessie Freundlich , Jonathan Sklar, Michele Berman 20 - Joel Klotnick , Yoav Or , Daniel Gordon, Naama Gordon 21 - Harel Gordon, Dikla Crutchi 22 - David Hock, Yali Or, Yehoram Leshem, Daniel Silverman 23- Seymour Levy 24 - Alexandra Klaff , Alexandra Cleaver, Simon Shapiro, 25 - David Engleberg , Brian Hock 27 - Itai Nickel 28 - Ziva Bortenstein, Stanley Glasser, Naomi Gordon
March Birthdays

:

(not sure how and if you're related? Then go to the family trees section):: 1 - Melisa Glogauer, Amy Stern

2- Annette Levy, Tina Gordon 3 - Giles De Millon, Dawn Zain 4 - Jane Glasser,

Nathan Kansky

5 -

Cecile Cotton , Avichai Skoczylas 6 - Toni Hock , Mila Lazarus 7- Amber Leibowitz 8 - Ezra Bortz 9 - Cheryl Tal

, Clooney Levin 10 -

Vered Shavit

, Dan Bortenstein, Adam Marks, Robin Horwitz 11 - Jacques Bloede, Ariel Bloede, Eitan Forman 13 - Gwendolyne Glasser 14 - Steven Neiman 15 -

Shirley Kansky , Hannah Gilbert , Abby Emanuel 17 - Ofra Ohanna

, Daniel Nathan, Russel Gordon 18 - Brigitte Bloede, Yehuda Bolel, Alice Gullotta,

Zvi Karsblad 19 - Andrew Hock, Adrienne Shivers 20 - Melanie Sklar, Noah Kagan , Moriah Pashas, Tamar Tabak, David Bloede 21 - Aviv Ron 23 - Daniel Hock, Stewart Aronson, Logan Thompson-MacLeod 24 - Nitzan Partok 25 - Pia Murad 26 - Assaf Nickel 27 - Ashlee Glasser, Itamar Gordon, Ofek Golomb 28 - Abigail Cigler, Yarden Levy, Eric Cotton, Denise Braverman , 29 -Yoel Geffen, Joe Leibowitz 30 - Alan Klotnick , Gabriel Bloede, Morris Gordon 31 - Deryn Klein
March Anniversaries

2 - Russell and Sharon Glasser 8 - Michal and Thomas O'Dwyer 16 - Leora and Aharon Stefansky 18 Shelley and Jonathan Klotnick 18 - Yael and Noam Deul 19 - Jennifer and Bruce Brod 19 - Debra and Barak Hochstadter 20 - Lauren and Saul Berkowitz 21 - Susan and Alan Hock 22 - Rona and Richard Nickel 24 - Tamar and Ari Taback 27 - Buna and Mula Friedman 28 - Racheli and Avi Gilad 29 - Shirley and Nathan Kansky 31 - Alana and Saville Stern
---
DOREEN'S COLUMN
MEMORIAL PAGES
FAMILY TREES
OLD PHOTOS (pre-digital)
FAMILY RECIPES
THIS YEAR'S ARCHIVES
ARCHIVES OF PICS and NEWS
EVENTS AND PICS 2004-2014
EVENTS and PICTURES 2015
EVENTS and PICTURES 2016
LAST YEAR'S (2017) EVENTS and PICTURES
THISYEAR'S EVENTS and PICTURES
---
Looking for something? Maybe your name? Enter a word or phrase in the box below and click "Find". You will see a list of pages where the searched-for word/s appear/s. Click on any of the links shown to go to that page. If you don't see what you are looking for on that page (some of the "pages" are long), you can now use <CTRL F> to find the exact place on the page where your searched-for word appears.