DOREEN & EITAN LEVY'S HOMEPAGE


UPDATED 17th July 2021



Links to Family Trees: Goldberg Gordon/Glasser Hershovitz/Levy Matz Nochimovitz/Nickel Schank




The site is not a blog, but rather a vehicle for sharing family information such as family news, births, deaths, activities, pictures, achievements. The site relies on input from family members.From January 2004 until August 2010 this site was updated weekly. From September to December 2010 the site was updated sporadically. Since March 2012 the site is again being updated weekly, except for a 3 week interruption December 2019 - January 2020 due to cessation of internet service beyond our control..
---
Arik Zilberman, Morris Kahn, Doreen, Mickey Gur, me


Coral World "Old Boys"



We had a lovely surprise this week when Morris invited us over and we found Arik and Mickey there. Morris was the entrepaneur who built Coral World, Arik was in charge of the Coral World International head office and Mickey was the CEO of Coral World International., and I was the manager of 3 Coral World properties, Eilat, St Thomas and Bahamas. We had not seen Arik and Mickey for many years and were delighted to see them again and talk about old times. I enjoyed a good relationship with Arik (who came shortly before I left) , and worked closely, successfully and happily with Mickey. Doreen's and my very friendly relationship with Morris continues to this day.

---
THIS WEEK'S NEWS
This was a week of meeting up with old friensds. In addition to meeting Arik and Mickey (above), we also had lunch with ex-classmate Steven Berman (see picture - Steven is bottom row 2nd from right; I am top row on right ) and his wife Joyce. Steven told us that another friend from our school days, Maxie Stange - who now lives in Shanghai, was visiting Israel and we had good phone chat. We will be meeting him soon.

To continue the old friends theme, Jonathan and Alexander Keyson joined daughter Vered and Aviv Ron and us when we had dinner at the Rons on Friday night. Jonathan Keyson is the grandson of our close and longtime friends Hans Reijzer and his late wife Lottie. Jonathan and two of his brothers have a start-up which last week featured in an artcle in Haaretz newspaer. Click here for details and a picture.

Talking about old friends there is an addition to my old friends KFC and a warning to Col. Sanders: You have stiff competition. Daughter-in-law Limor Levy prepared some chicken KFC style and it looks delicious!

Happy Birthday this week

to:

Shari Levy (24), Gavriel Bolel (25), Raymond Cotton (26), Edward Levy (27), Madison Brod (27), Leora Cigler (28), Limor Sadeh Levy (29), Dvir Kasorla (29),Leora Perlman (29), Melanie Bold (31), Ronni (Schang) (31)
No Anniversaries this week



Click for all Birthdays and Anniversaries f

o

r
July
This is a call for pictures and announcements! If you have a picture suitable for inclusion in this site, please send it to me. Also, send me current items suitable for this column ("news"). And while you're at it, check your information in your family tree and send me updates to my email, levy.eitan@gmail.com
---
BIRTHDAYS AND ANNIVERSARIE
S
Click on the

BLUE LINKS

for pictures
Click on the
BLUE LINKS
for picture
July Birthdays: (not sure how and if you're related? Then go to the family trees section) Happy birthdays to Rebecca Mynarski (1), Roderick McCrimmon (1), Selwyn Bolel (2), Samuel Herr (4), Isabel Siegel (4), Jacob Emanuel (5), Mor Oppenheim (5), Shari Beckman (6), Dov Bolel (6), Heini Drue (7), Margalit Sadeh (7), Tamir Klaff (7), Louise Bortz (7), James A. Lewenson (7), Adam Amit (8), Yonatan Amit (8), Jemma Sklar (8), Ruth Korbel (9), Maurice Levy (9), Claude Hakim (9), Galit (Schang) (9), Daniel Feinstein (10), Steven Bacher (10), Lauren Berkowitz (10), Jenna Carno (11), Tyron Neiman (12), Candice Pauwen (13), Jennifer Levy (13), Eileen Glogauer (14), Petronille Bloede (14), Tamara Klein (15), Glenda Cleaver (15), Isaac (Issy) Kirsh (16), Rhona Neiman (16), Shira Forman (17), Dion Levin (19), Keren Stern (19), Yoav Shavit (19), Daniel Klotnick (20), Rossie Geffen (20), Suzanne Lazarus (20), Arie Bortz (21), Adam Tal (22), Rachelle Smith (22), Joel Feinstein (23), Shari Levy (24), Gavriel Bolel (25), Raymond Cotton (26), Edward Levy (27), Madison Brod (27), Leora Cigler (28), Limor Sadeh Levy (29), Dvir Kasorla (29),Leora Perlman (29), Melanie Bold (31), Ronni (Schang) (31)

Happy birthday to our godson, Ari Davis (11)
July Anniversaries: Happy Anniversaries to Lital and Dvir Kasorla (1), Glenda and Roger Cleaver (8), Glenda and Roger Cleaver (8), Moran and Mikhal Segoli (10), Idit and Avraham Mizrahi (11), Caryn and Rhetick Sangupta (11), Mushe and Issie Kirsh (14), Moriah and Gil Pashas (14), Viki and Jack Gilbert (16), Joanne and Shaun Zagnoev (18), Julia and Steven Taylor (21), Jenna and Yonatan Carno (22)
QUICK LINKS
DOREEN'S COLUMN
MEMORIAL PAGES
FAMILY TREES
OUR FAMILY PAGES
OLD PHOTOS (pre-digital)
FAMILY RECIPES
SPECIAL EVENTS
INDEX OF 'THIS WEEK' ARCHIVES 2004-2020
MISCELLANEOUS EVENTS AND PICTURES 2004-2020
LAST YEAR'S (2020) EVENTS and PICTURES
THIS YEAR'S EVENTS and PICTURES
---
Looking for something? Maybe your name? Enter a word or phrase in thebox below and click "Find". You will see a list of pages where the searched-for word/s appear/s. Click on any of the links shown to go to that page. If you don't see what you are looking for on that page (some of the "pages" are long), you can now use <CTRL F> to find the exact place on the page where your searched-for word appears.
---
LINKS TO OTHER PAGES ON THIS SITE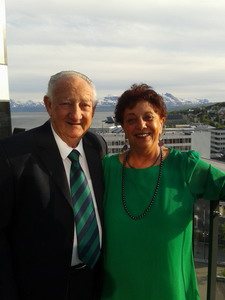 Doreen is a qualified tourist guide, licensed by the Israel Ministry of Tourism

Click here to see her CV
Contact details:
levy.eitan@gmail.com skype: levyeitan
doreen.levy@gmail.com skype: doreenlevy
Archives of This Week's Picture 2004-2008
MISCELLANEOUS EVENTS AND PICTURES 2004 - 2021

Miscellaneous events and pictures 2021
Miscellaneous events and pictures 2020
Miscellaneous events and pictures

2019
Miscellaneous events and pictures

2018
Miscellaneous events and pictures

2017
Miscellaneous events and pictures

2016
Miscellaneous events and pictures

2015
Miscellaneous events and pictures

2014
Miscellaneous events and pictures

2013
Miscellaneous events and pictures

2012
Miscellaneous events and pictures

2010
Miscellaneous events and pictures

2009
Miscellaneous events and pictures 2008
Miscellaneous events and pictures 2007
Miscellaneous events and pictures 2006
Miscellaneous events and pictures 2005
Miscellaneous events and pictures 2004
Our Round the World Trip

2001 2002
LINKS to DOREEN and EITAN'S FAMILY

Our Family
Doreen's Column
Our children: Vered and Aviv Aviv and Limor Moran and Mikhal
Our Grandchildren: Danielle Lior Itamar Maayan Amit Lotem Ilai Zoe
Our Round the World trip 2000-2001
Moran's updates in Hebrew and in English
Our family dogs
Links to pages showing Old Photos
Family Reunions and group pictures


FAMILY TREES (without dates of birth and marriage)
Links to Family Trees
MEMORIAL PAGES - click on picture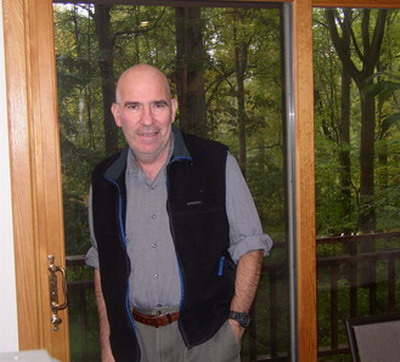 Vivian Klaff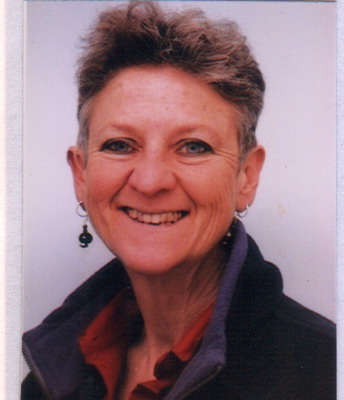 Fern Levy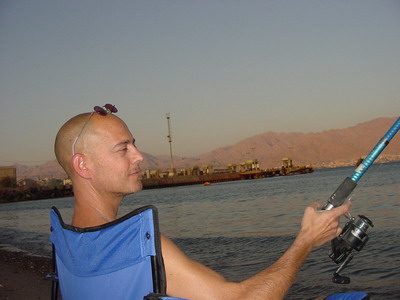 Rael Braverman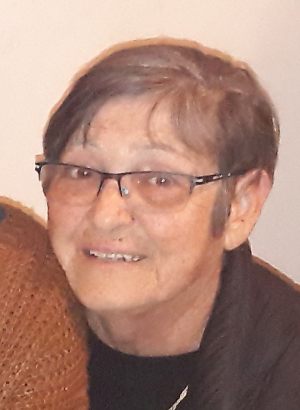 Yael Segoli

FAVORITE FAMILY RECIPES - click here
SPECIAL EVENTS