The site is not a blog, but rather a vehicle for sharing family information such as family news, births, deaths, activities, pictures, achievements. The site relies on input from family members.From January 2004 until August 2010 this site was updated weekly. From September to December 2010 the site was updated sporadically. Since March 2012 the site is again being updated weekly, except for a 3 week interruption December 2019 - January 2020 due to problems of internet service beyond our control..
THIS WEEK'S PICTURE
27th November 2021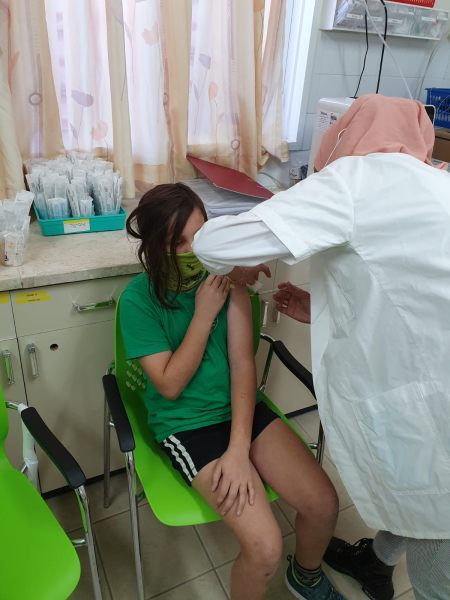 Zoe receives her first vaccination
Vaccinations are now available and recommended for children aged 7-11 and granddaughter Zoe received hers this week.